Nom de l'organisme
Toronto Biennial of Art
Description de l'organisme
Incorporated in 2014, The Toronto Biennial of Art (TBA) will be a 90-day contemporary art exhibition that will take place for the first time in 2019. The inaugural event will feature exhibitions, commissions, performances and educational events in various locations along the city's waterfront.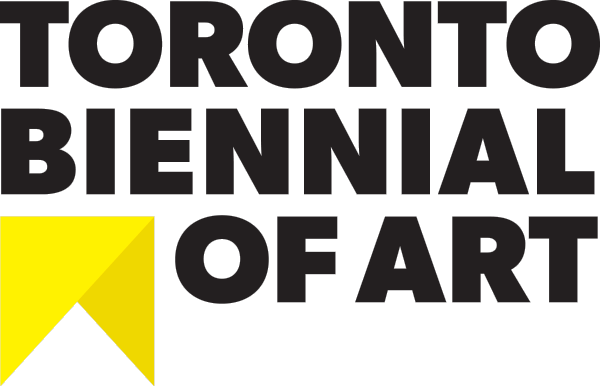 Site web de l'organisme
Facebook
Twitter
---
Projet
Toronto Biennial of Art 2019
Description du projet
This funding is for the marketing of the "2019 Toronto Biennial of Art", a new three-month, city-wide international arts festival taking place September 21 to December 21, 2019. The TBA will showcase diverse Canadian and international contemporary art, including 40 artists from 25 countries, 100 artworks in 15 exhibitions, 15 commissions of new art works, and 100 unique education programs. All of the Biennial's exhibitions and programs will be free. The borders of the TBA replicate the original parcel of land included in the Toronto Purchase of 1805, and TBA's curatorial framework has been inspired by local indigenous history as well as European history. While the focus of the TBA will be Toronto's waterfront, events will also take place north of the waterfront, scattered throughout Toronto neighbourhoods outside of the downtown core. TBA looks to highlight Toronto's unique multicultural context by tapping into the connected nature of local experience. Curated by Candice Hopkins and Tairone Bastien, TBA 2019 will be organized around a central theme: "humankind's essential interconnectedness with one another as well as with all other animate and inanimate things", and will include explorations of alternate futures such as Indigenous futurisms, Black futurisms, migrant futurisms, and animal futurisms". Confirmed artistic programming includes : Shezaad Dawood (multidisciplinary artist from London, UK); Embassy of Imagination (multidisciplinary artists from Cape Dorset, Toronto, and Chelsea, QC); Luis Jacob (visual artist born in Lima, Peru and based in Toronto); Ange Loft (multidisciplinary artist born in Kahnawake, Quebec and based in Toronto); Caroline Monnet (visual artist from Montreal); New Mineral Collective (visual artists from Canada and Lithuania); Naufus Ramírez-Figueroa (multidisciplinary artist born in Guatemala City and based in Berlin and Guatemala); Arin Rungjang (visual artist from Bangkok, Thailand); Susan Schuppli (visual artist based in London); Althea Thauberger (visual artist based in Vancouver); and Syrcus Marcus Ware (visual artist based in Toronto). Public programs will include: (1) mobility art tours: a series of artist-designed thematic tours with various transportation options, such as walking, cycling and public transportation; (2) co-creation projects: local artist-run centres occupy and co-create an arts happening; (3) VIP launch parties: a series of opening events leading up to the public launch of the Biennial, each with distinct artistic programming and aimed at the international arts community; (4) artist studio visits; (5) artist talks; (6) youth chill out nights: hosted by different arts organizations contributing customized programs for youth; and (7) family drop-in events: informal play and making activities for young children and their adult caretakers. Confirmed venues/partnerships include: Art Museum at University of Toronto; Art Gallery of Ontario; Art Toronto; Artscape Toronto Inc.; BAND (Black Artists' Networks Dialogue); The Bentway; Evergreen/Don River Valley Park; Fogo Island Arts; Gladstone Hotel; Harbourfront Centre; McMichael Art Gallery; MOCA Toronto; National Gallery of Canada; Nuit Blanche; OCAD University; Ontario Place; Power Plant; Ryerson Image Centre; Small Arms Inspection Building; Tale of a Tub (Rotterdam); Toronto Union; and Waterfront Toronto. - The Toronto Biennial of Art (TBA) will feature works by 45 artists including 20 new commissions. 18 of the artists are Canadian, seven of whom are based in Toronto. 30, or more than half of the artists in the Biennial are Black, Indigenous or People of Colour. - The program is composed of three streams related to: (i) artist projects (of the 37 projects listed, 28 are confirmed, and 10 are by Indigenous artists); (ii) the Gathering Place Program (developed with the guidance of of Ange Loft from Kahnawake Mohawk Territory, member of the TBA's Advisory Council of Knowledge Keepers, Decision Makers, Connectors, Overseers, Guides, and author of the "Toronto Indigenous Context Brief", which is part of the Curatorial Framework which is included in the newly submitted materials; and (iii) general public programming and learning activities (advanced conversations are currently taking place with the following potential partners: the Toronto Public Library, The Stop at Wychwood Barns, and the Humber L Space Gallery and the New Toronto Library). - Other programming still in development includes: (i) the Learning Program; (ii) Mobility Art Tours; (iii) Co-creation projects with artist-run centres; (iv) VIP Launch Parties; (v) Artist Studio Visits; (vi) Artist Talks; (vii) Youth Chill Out Nights; and (viii) Family Drop-In Activities. Indigenous staff and advisory council member bios: Candice Hopkins, Senior Curator (Tlingit), Tairone Bastien, Curator (Oji-Cree/Filipino/French), Sebastian De Line, Assistant Curator (Kanien'ke ha Bear Clan/Chinese/Guyanese). In addition, TBA's Advisory Council of Knowledge Keepers, Decision Makers, Connectors, Overseers, Guides, which includes Ange Loft (Kahnawake Mohawk Territory). There will be a major public announcement confirming the full program in spring 2019.
Ville
Toronto
Region
Toronto
Date de début
2019-09-21
Date de fin
2019-12-21
Montant financé
175 000.00$