Nom de l'organisme
Tottering Biped Theatre
Description de l'organisme
Tottering Biped Theatre (TBT) was incorporated in 2009 as a social justice inspired theatre company. The company devises contemporary theatre productions through a workshop process spanning several years to create highly physical works of artistic excellence. Every summer they produce a new interpretation of a Shakespeare play.TBT has staged productions at a wide variety of professional theatres (Hamilton's Theatre Aquarius, London's Grand Theatre, and Kitchener's MT Space), Performing Arts Centres (Oakville, Guelph, Brampton, Hamilton, Mississauga), Theatre Festivals (IMPACT, Undercurrents, In the Soil), and internationally in New York State, Dublin, and Albania.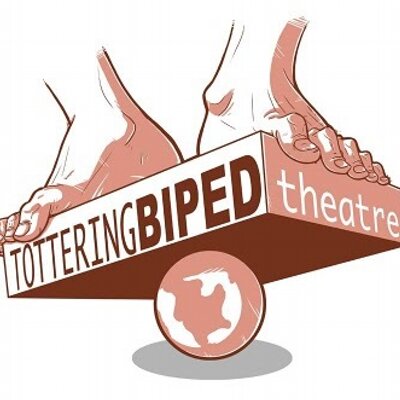 Site web de l'organisme
Facebook
Twitter
---
Projet
Shakespeare at the Rock and Small Talk Winery
Description du projet
This application is for their "Summer Shakespeare Project", taking place at the Royal Botanical Gardens in Burlington and the Small Talk Winery in Niagara-on-the-Lake from July 30 to August 31, 2018. TBT will be staging a "conspiracy theory" interpretation of Macbeth in two outdoor locations in the summer of 2018: (1) 12 performances between July 30 to August 11 at the Small Talk Winery where seating will be set up directly adjacent to the vineyards facing the side of their facility. Tours of the vineyard and wine tastings packages will be offered; and (2) 15 performances between August 13 to 31 at the Royal Botanical Gardens where a 280 seat outdoor theatre will be built. Packages will be offered that include tours of the gardens.
Ville
Burlington
Region
Centre de l'Ontario
Date de début
2018-06-30
Date de fin
2018-08-31
Montant financé
15 000.00$