Nom de l'organisme
Ballet Jörgen Canada
Description de l'organisme
Ballet Jörgen Canada is recognized for the innovation, warmth, humour and beauty in its works. For 25 years, the organization has sought to advance the art and appreciation of ballet and Canadian choreography through performance, educational experiences and outreach.

Site web de l'organisme
Facebook
Twitter
---
Projet
Sleeping Beauty Tour (World Premiere)
Description du projet
This application is for Ballet Jörgen Canada's "The World Premiere of Sleeping Beauty Tour" that will take place October 2, 2015 to March 31, 2016. Choreographed by Bengt Jörgen, and designed by Dora Mavor, the ballet will include 24 professional dancers, 15 local dance students appearing as children, attendants and in other supporting roles. The ballet will have its world premiere at the Burlington Performing Arts Centre on October 2, 2015 before going on tour throughout Ontario. The tour will include performances in Cambridge (October 4 & 5), Sarnia (October 6), Ottawa (October 22), Guelph (January 23), Oakville (March 18), Toronto (March 23 – 26) and London (March 31). 14 performances have been booked with options for three additional performances depending on demand. Sleeping Beauty was chosen after extensive consultation with presenters, donors, and audiences and promises to have wide appeal among both adults and children.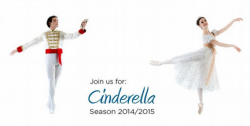 Ville
Province-Wide
Region
Centre de l'Ontario
Date de début
2015-10-02
Date de fin
2016-03-31
Montant financé
50 000.00$