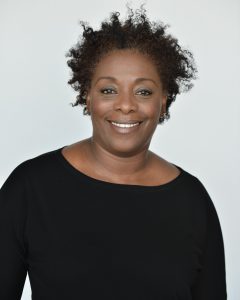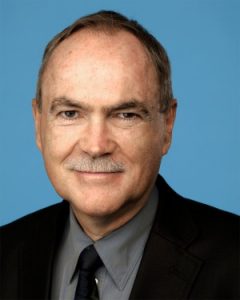 The OCAF Board of Directors met on October 6th and welcomed two new members, Maxine Bailey and Robert Sirman.
"We are so pleased that Maxine and Robert have agreed to join us on the OCAF Board," said OCAF Chair John D. McKellar.  "their rich experience will contribute to our board deliberations and their standing in the community to the stellar group of individuals already involved with OCAF. We look forward to working with them to continue investing in great Ontario cultural tourism, events and festivals."
Now entering its 18th year, the Ontario Cultural Attractions Fund continues to invest in great ideas, and the most recent three-year commitment from the Province ensures the extension of this unique investment program for extraordinary events.  We send a special thanks for this renewal, as well as best wishes to outgoing Minister Michael Coteau, and extend a warm welcome to Minister Eleanor McMahon.
Recently funded events include The Music Man (Barrie) in/future (Ontario Place), MNFSTO (Toronto), 4th Line Theatre's 25th anniversary (Peterborough), and Nuit Blanche (Toronto).
Maxine Bailey is the Vice-President of Advancement for TIFF, and the principal liaison for the organization's government partners and constituents in their support of its divisions and year-round programming. Since 2000 she has been responsible for the supervision of all public-sector revenue generation, government strategy, and funding restructure. Her role was expanded in July 2011 to include Philanthropy, Membership and Foundations, as well as municipal, federal, provincial and international governments in the newly renamed Advancement department, which directly raises 26% of the organization's revenues, and in the past four years has seen revenue growth of over 300%.  read more
Robert Sirman has enjoyed a distinguished career in the Canadian cultural sector on both sides of the funding table.  His public sector experience includes five years in Ontario's first Ministry of Culture, a decade in the Ontario Arts Council, and eight years as Director and CEO of the Canada Council for the Arts. In mid-career Sirman spent 15 years as co-director of Canada's National Ballet School, spearheading a $105 million award-winning capital expansion program.  In 2015 Sirman served for seven months as Acting President and CEO of The George Cedric Metcalf Charitable Foundation and accepted a three-year appointment as Senior Fellow in Arts Management at the University of Toronto Scarborough where he taught in Winter 2016. read more
The OCAF Board of Directors is made up of notable arts and culture leaders, and is as follows:
John D. McKellar (Chair), Nalini Stewart (Vice-Chair), Michael M.Koerner (Secretary/Treasurer) Maxine Bailey, Rita Davies, Paul Hoffert, Donna Gilhooly, Mina Grossman-Ianni, Victoria Jackman,, John Lawson, Jane Panet, Lucille Roch, Robert Sirman, Thomas H. B. Symons.
OCAF was established in 1999 with three aims:
•    Increase cultural tourism to and across Ontario
•    Increase the earned revenue capacity of nonprofits in the cultural sector
•    Support events that foster economic growth and contribute to job creation
Essential OCAF Stats 1999 – Present:
577 approvals totaling over $63 Million
Repayments replenish the fund and support more projects: The Ontario Government's $41.75 M investment will have resulted in $72.8 M investment in projects by 2018-19
Average amount of project funding repaid: 46%
Percentage of committed repayment received: 96%
Total earned revenues of OCAF-funded events: over $192 Million
Over 45% of OCAF-funded project revenue is earned, 29% is private/corporate, 15% is public (the remaining 11% is self-financed)
Total attendance of OCAF-funded events: over 51 Million
Average annual administrative budget: 6%
OCAF events have had an impact in over 160 different communities in every region of the province
Average annual direct provincial tax collected from OCAF-funded event spending (not including visitor spending): $4 Million
Average annual GDP generated by OCAF-funded event spending (not including visitor spending): 32$ Million
For more information please contact Thomas Vaughan at tvaughan@arts.on.ca or 416-969-7450
Ontario Cultural Attractions Fund · 121 Bloor Street East · 7th Floor · Toronto, Ontario M4W 3M5 · Canada
Maxine Bailey et Robert Sirman,  
nouveaux membres du conseil d'administration  du Fonds pour les manifestations culturelles de l'Ontario 
Lors de la réunion du conseil d'administration du 6 octobre, le FMCO a souhaité la bienvenue à deux nouveaux administrateurs, Maxine Bailey et Robert Sirman.
« Nous sommes très heureux que Maxine et Robert aient accepté de siéger au conseil du FMCO », a déclaré le président John D. McKellar. Ils enrichiront les délibérations du conseil en apportant leur riche bagage d'expériences. Leur excellente réputation dans la communauté s'ajoute à celles des personnes qui jouent déjà un rôle actif au sein du FMCO. Nous avons hâte de collaborer avec eux afin de continuer d'investir dans les manifestations et festivals qui visent l'excellence dans le domaine du tourisme culturel en Ontario. 
Le Fonds pour les manifestations culturelles de l'Ontario, qui entreprend sa 18e année d'existence, ne cesse d'investir dans des idées novatrices. Avec le plus récent financement trisannuel consenti par la province, ce programme d'investissement unique pourra continuer d'appuyer des manifestations extraordinaires. Nous tenons à remercier spécialement le ministre sortant Michael Coteau pour ce renouvellement des fonds. Nous lui souhaitons la meilleure des chances dans ses nouvelles fonctions et souhaitons la bienvenue à la nouvelle ministre, Eleanor McMahon.
Récemment, The Music Man (Barrie), in/future (Ontario Place), MNFSTO (Toronto), le 25e anniversaire du 4th Line Theatre (Peterborough) et Nuit Blanche ont fait partie des activités et festivals appuyés par le FMCO.
Maxine Bailey est vice-présidente du développement du TIFF et la principale intermédiaire de l'organisme avec ses différents partenaires gouvernementaux qui soutiennent ses entreprises et sa programmation annuelle. Depuis 2000, elle supervise toutes les initiatives d'augmentation de recettes provenant du secteur public, les stratégies gouvernementales et la structure de financement. En juillet 2011, au sein du département du développement nouvellement rebaptisé, la philanthropie, l'adhésion et les fondations se sont ajoutées à ses responsabilités, ainsi que les rapports avec les paliers de gouvernement municipal, fédéral, provincial et international. Le département du développement a généré directement 26 % des revenus de l'organisme. Au cours des quatre dernières années, grâce au développement, l'organisme a enregistré une croissance des recettes de 300 %.
Participante active à plusieurs projets artistiques et communautaires, Bailey a cofondé récemment le Black Artists Network in Dialogue (BAND), qui met en lumière les contributions des Noirs à la culture au pays et à l'étranger. Elle participe actuellement à plusieurs conseils consultatifs et comités de direction, y compris ceux du Projet Artistes émergents RBC, d'ArtsVote Toronto et du comité de parrainage de la Fondation du Toronto Arts Council. Elle siège aussi au conseil d'administration du Toronto Film, Television and Digital Media Board de la Ville de Toronto et de la Power Plant Contemporary Art Gallery. Elle a également siégé à des comités et des jurys du Conseil des arts du Canada, du Toronto Arts Council, d'Artscape, de la Toronto Hassle Free Clinic et du Nightswimming Theatre. Elle a aussi été critique de cinéma à l'émission Metro Morning de la CBC et animatrice du programme Free Flicks au Centre Harbourfront.
Robert Sirman a mené une carrière remarquable dans le secteur culturel canadien. Il connaît bien les réalités des deux côtés de la table du financement. Au sein du secteur public, il a travaillé pour le premier ministère de la Culture de l'Ontario, il a passé une décennie au Conseil des arts de l'Ontario et huit ans au Conseil des arts du Canada à titre de directeur et directeur général. À la mi-carrière, Sirman a été codirecteur de l'École nationale de ballet du Canada pendant 15 ans et a dirigé un programme primé de développement du capital de 105 millions de dollars. En 2015, Sirman a siégé pendant sept mois à la George Cedric Metcalf Charitable Foundation en tant que président et directeur général. La même année, il a accepté un mandat de trois ans à titre d'agrégé supérieur en administration des arts à l'Université de Toronto à Scarborough, où il a enseigné à l'hiver 2016.
Natif de Toronto, Sirman a obtenu une maîtrise en sociologie à l'Université de Toronto. Il siège actuellement au conseil d'administration de la George Cedric Metcalf Charitable Foundation, de la Fogo Island-based Shorefast Foundation, de l'Ordre des architectes de l'Ontario, du Theatre Centre et de l'ensemble Art of Time. Il a été publié à plusieurs reprises. En 2002, il a aussi écrit le livret intégral du ballet The Contract de James Kudelka.
Le conseil d'administration du FMCO est constitué de chefs de file du domaine des arts et de la culture :
John D. McKellar (président), Nalini Stewart (vice-présidente).Michael M. Koerner ( secrétaire-trésorier)
Maxine Bailey, Rita Davies, Paul Hoffert, Donna Gilhooly, Mina Grossman-Ianni, Victoria Jackman, John Lawson, Jane Panet, Lucille Roch, Robert Sirman, Thomas H. B. Symons
Le FMCO a été fondé en 1999 pour atteindre trois objectifs :
•    Accroître le tourisme culturel partout en Ontario
•    Accroître la capacité des organismes à but non lucratif du secteur culturel à générer leurs propres recettes
•    Appuyer des manifestations qui encouragent la croissance économique et contribuent à la création d'emplois.
Le FMCO en chiffres de 1999 à aujourd'hui :
•    577 projets approuvés ont reçu au total plus de 63 millions $
•    Les remboursements renflouent le fonds pour appuyer d'autres projets : l'investissement initial de 41,75 millions $ du gouvernement de l'Ontario se traduira par des investissements dans des projets de l'ordre de 72,8 millions $ d'ici 2018-19
•    Moyenne de remboursement du financement des projets : 46 %
•    Pourcentage de réception du remboursement prévu : 96 %
•    Total des recettes réalisées par les manifestations appuyées par le FMCO : plus de 192 millions $
•    Plus de 45 % des recettes des projets financés par le FMCO sont gagnées, 29 % proviennent du secteur privé ou des entreprises, 15 % proviennent du secteur public (l'autofinancement est la source des 11 % de recettes restantes)
•    Fréquentation totale aux manifestations financées par le FMCO : plus de 51 millions d'entrées
•    Moyenne du budget d'administration annuel : 6 %
•    Les manifestations appuyées par le FMCO ont eu des effets positifs dans plus de 160 collectivités réparties dans toutes les régions de la province
•    Moyenne annuelle des taxes directes perçues par les manifestations appuyées par le FMCO (sans compter les taxes perçues sur les autres sommes dépensées par les visiteurs) : 4 millions $
•    Moyenne annuelle du PIB généré par les dépenses associées aux manifestations appuyées par le FMCO (sans compter les autres sommes dépensées par les visiteurs) : 32 millions $
Pour plus d'information, veuillez contacter Thomas Vaughan à tvaughan@arts.on.ca ou 416-969-7450
Fonds pour les manifestations culturelles de l'Ontario · 121, rue Bloor Est · 7e étage · Toronto, Ontario M4W 3M5 · Canada