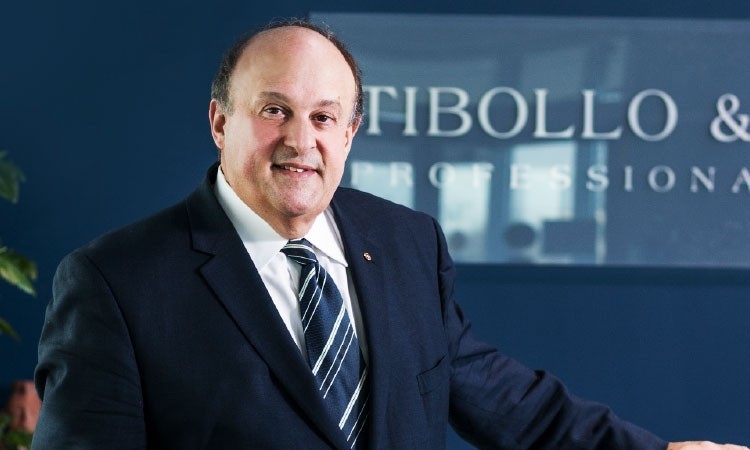 Michael Tibollo Appointed New Minister of Tourism, Culture and Sport
In Monday's cabinet shuffle, Vaughan-Woodbridge MPP Michael Tibollo has been appointed the new Minister of Tourism, Culture and Sport. Sylvia Jones will take over Mr. Tibollo's former role as the Minister of Community Safety and Correctional Services. OCAF looks forward to working with him on many cultural tourism events!
***
Michael Tibollo nommé nouveau ministre du Tourisme, de la Culture et du Sport
Lors du remaniement ministériel de lundi, le député de Vaughan-Woodbridge, Michael Tibollo, a été nommé nouveau ministre du Tourisme, de la Culture et du Sport. Sylvia Jones succédera à M. Tibollo au ministère de la Sécurité communautaire et des Services correctionnels. Le FMCO se réjouit de travailler avec lui à la réussite de plusieurs manifestations touristiques culturelles!
____________________________________________________
OCAF BOARD AND STAFF NEWS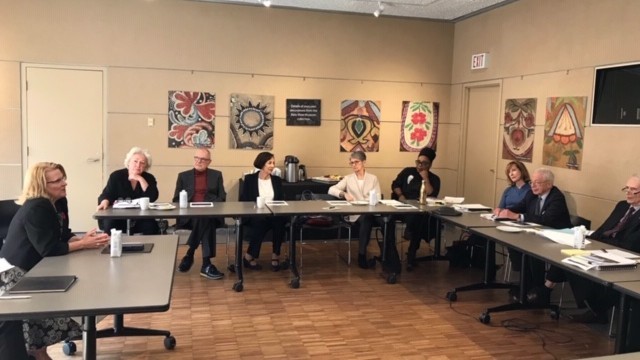 Welcoming a Special Guest at This Year's AGM
We were thrilled to have Sylvia Jones, newly Minister of Community Safety and Correctional Services (former Minister of Tourism, Culture and Sport), join us at our AGM on October 29!
***
Accueil d'une invitée spéciale à l'AGA 2018
Nous avons été ravis d'accueillir Sylvia Jones, nouvelle ministre de la Sécurité communautaire et des Services correctionnels (ancienne ministre du Tourisme, de la Culture et du Sport) lors de notre AGA le 29 octobre!
____________________________________________________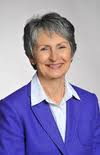 Goodbye, Lucille Roch!
We're saying goodbye (and thank you) to one of our long-time board members, Lucille Roch.
Originally from Manitoba, Lucille has a long history working for the Government of Canada and the Ontario Public Service. She served as Assistant Deputy Minister in several ministries including Community and Social Services, Citizenship, Culture and Recreation, and Children and Youth Services. Lucille was appointed Deputy Minister in 2005 – initially in the Ministry of Culture, followed by the Ministry of Community and Social Services, and the Office of Francophone Affairs. She retired in 2009, and moved to Stratford. Lucille joined the OCAF Board of Directors in 2012.
Thank you for your support!
***
Au revoir, Lucille Roch!
Nous disons au revoir (et merci) à l'une des administratrices de longue date du conseil, Lucille Roch.
Originaire du Manitoba, Lucille a travaillé longtemps pour le gouvernement du Canada et la fonction publique de l'Ontario. Elle a été sous-ministre adjointe au sein de plusieurs ministères, dont ceux des Services communautaires et sociaux, des Affaires civiques, de la Culture et des Loisirs, et des Services à l'enfance et à la jeunesse. Lucille a été nommée sous-ministre en 2005, d'abord au ministère de la Culture, puis au ministère des Services sociaux et communautaires et à l'Office des affaires francophones. Elle a pris sa retraite en 2009 et a déménagé à Stratford. Lucille s'est jointe au conseil d'administration du FMCO en 2012.
Merci encore pour votre appui!
____________________________________________________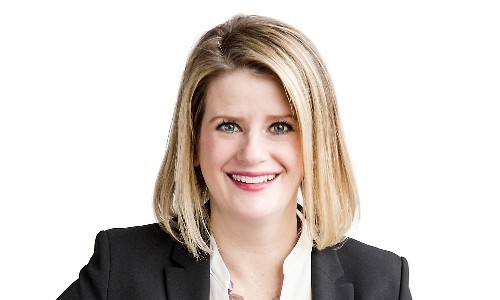 Welcome, Gillian Smith! 
We are pleased to extend a warm welcome to our newest board member, Gillian Smith.
Gillian is recognized across the not-for-profit, private and public sectors for her notable leadership skills. She recently joined Hill+Knowlton Strategies, Canada's top-ranked public relations and public affairs firm. Previously, she served as the Chief Marketing Officer at the Toronto Region Board of Trade and as Chief Executive Officer of the Institute for Canadian Citizenship (ICC). Gillian spent almost 15 years in the private sector, notably with the Royal Bank of Canada, RBC Capital Markets and Aeroplan. She is very active in the community and sits on the boards of numerous organizations dedicated to the arts and civic life in Canada. She currently serves as Chair of the Toronto Public Library Foundation, Interim Chair of Community Food Centres Canada and is a board director with Business for the Arts and the Culture Days.
***
Bienvenue, Gillian Smith!
Nous accueillons chaleureusement une nouvelle administratrice au conseil, Gillian Smith.
Les compétences remarquables de Gillian sont reconnues dans les secteurs public, privé et sans but lucratif. Elle a joint récemment Hill+Knowlton Strategies, le cabinet de relations et d'affaires publiques le mieux classé au Canada. Auparavant, elle a été chef du marketing au Toronto Region Board of Trade et chef de la direction de l'Institut pour la citoyenneté canadienne (ICC). Gillian a passé près de 15 ans dans le secteur privé, notamment avec la Banque Royale du Canada, RBC Marchés des capitaux et Aéroplan. Elle est très active dans la communauté et siège au conseil d'administration de nombreux organismes voués aux arts et à la vie civique au Canada. Elle est actuellement présidente de la Toronto Public Library Foundation, présidente par intérim des Centres alimentaires communautaires du Canada et membre du conseil d'administration de Business for the Arts et de la Fête de la culture.
____________________________________________________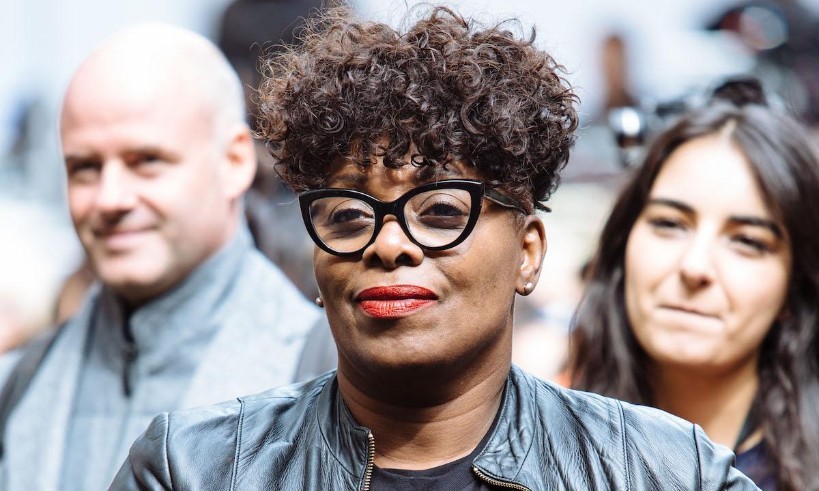 Maxine Bailey Hailed As Local Hero
"For nearly two decades, Maxine Bailey has been instrumental in taking the Toronto International Film Festival from scrappy, beloved Toronto gem, to internationally celebrated festival with a red carpet rivalling Cannes." – NOW Magazine
NOW Magazine hails OCAF board member Maxine Bailey a "local hero"! As VP of Advancement at TIFF, Maxine's fundraising work has been integral to several major projects, including the two-year-old Festival Street and a special takeover of Yonge-Dundas Square. Maxine has played a key role in the Special Delivery and Pocket Fund programs, which give children and youth from all walks of life the chance to experience the power of film. She helped raise funds for the Bell Lightbox and most recently, Share Her Journey, a campaign to empower and raise money for female filmmakers. Click here to read the full article and learn more about Maxine's illustrious career!
***
Maxine Bailey acclamée comme héroïne locale
« Pendant près de deux décennies, Maxine Bailey a contribué grandement à transformer le Festival international du film de Toronto de diamant à polir bien-aimé des Torontois en manifestation internationale au tapis rouge qui n'a rien à envier à celui de Cannes. » – NOW Magazine
NOW Magazine salue Maxine Bailey, administratrice du conseil du FMCO comme « héroïne locale »! En tant que vice-présidente de l'avancement au TIFF, le travail de collecte de fonds réalisé par Maxine a été au cœur de plusieurs projets d'envergure, dont la Festival Street active depuis deux ans et une prise en main spéciale de la place Yonge-Dundas. Maxine a joué un rôle clé dans les programmes Special Delivery et Pocket Fund, qui donnent aux enfants et aux jeunes de tous les milieux la chance de découvrir le pouvoir du cinéma. Elle a aidé à amasser des fonds pour le Bell Lightbox et, plus récemment, pour la campagne Share Her Journey, une campagne visant à recueillir des fonds pour les femmes cinéastes afin de leur donner le pouvoir de créer. Cliquez ici pour lire l'article intégral et pour en savoir plus sur l'illustre carrière de Maxine!
____________________________________________________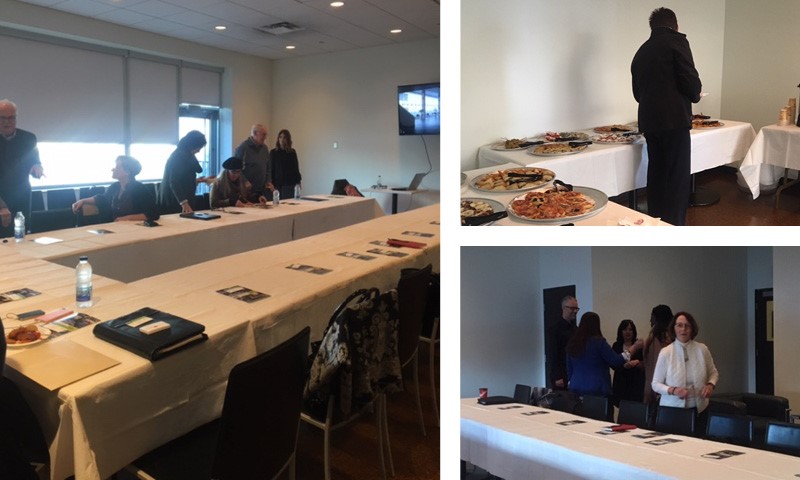 Hosting an Information Session at the AGW
OCAF took the opportunity to host an information session at the Art Gallery of Windsor with board member Rochelle Tepperman. We were thrilled to welcome more than a dozen cultural organizations with great ideas for festivals and events. Local Ministry Regional staff, Darren Winger and Camila Alves, were an invaluable help in organizing the session and Catharine Mastin, CEO of the Gallery, and her staff were gracious hosts.
***
Organisation d'une séance d'information à l'AGW
Le FMCO a profité de l'occasion pour organiser une séance d'information à l'Art Gallery of Windsor avec Rochelle Tepperman, membre du conseil. Nous avons accueilli avec plaisir plus d'une douzaine d'organismes culturels qui ne manquent pas d'idées de festivals et d'événements. Le personnel des conseillers régionaux, Darren Winger et Camila Alves, a été indispensable pour organiser la séance. Catharine Mastin, directrice générale de la galerie, ainsi que tout son personnel ont été des hôtes merveilleux.
____________________________________________________
MORE NEWS FROM THE CULTURAL SECTOR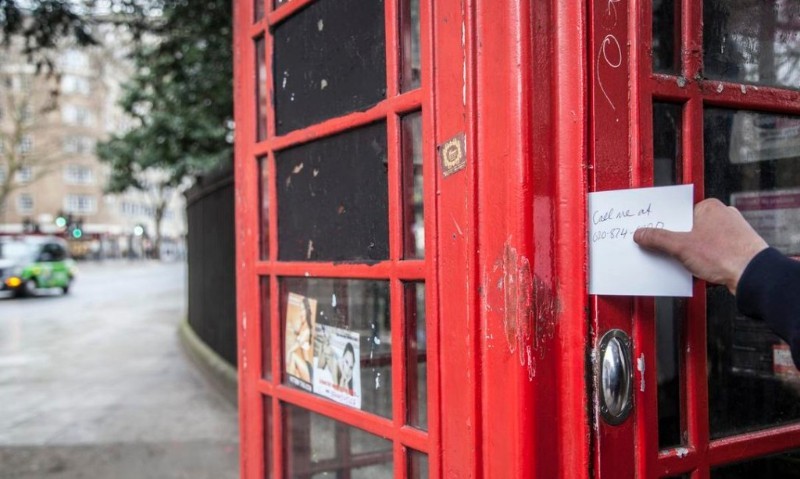 Talk of the Town: Talk is Free Theatre's The Curious Voyage
"A cast who exceeds expectations, clever writing and direction, and a remarkable and unanticipated musical production make the all-day experience a huge success that certainly rivals Punchdrunk on every level." – Broadway World UK
Talk is Free Theatre's traveling adventure The Curious Voyage received glowing reviews – both at home and abroad! The intercontinental three-day journey takes immersive theatre to a whole new level, whisking away its audience from Barrie to London, UK! During the eight-hour-long London event, the audience is split into groups to meet the characters one by one. The 'diverse and charming cast' lead the teams out and about, feeding them clues and distracting them from the real goal of the day: a secret musical in an unexpected location! Click here to read Broadway World's review.
***
Tout le monde en parle: The Curious Voyage de Talk is Free Theatre
« Une distribution qui dépasse les attentes, une écriture et une mise en scène astucieuses, une production musicale remarquable et inattendue font de cette journée un énorme succès qui rivalise certainement avec Punchdrunk sur tous les plans. » — Broadway World UK
L'aventure itinérante The Curious Voyage de Talk is Free Theatre a reçu des critiques dithyrambiques… ici comme à l'étranger! Avec ce voyage intercontinental de trois jours, l'expérience du théâtre immersif a atteint un tout autre niveau, ravissant les spectateurs de Barrie jusqu'à Londres en Angleterre! Lors de l'événement de huit heures à Londres, le public a été divisé en groupes pour rencontrer les personnages un par un. La « distribution variée et charmante » a guidé les groupes, leur a donné des indices et les a détournés du véritable but de la journée : la présentation d'une comédie musicale secrète dans un lieu inattendu! Cliquez ici pour lire la critique de Broadway World.
____________________________________________________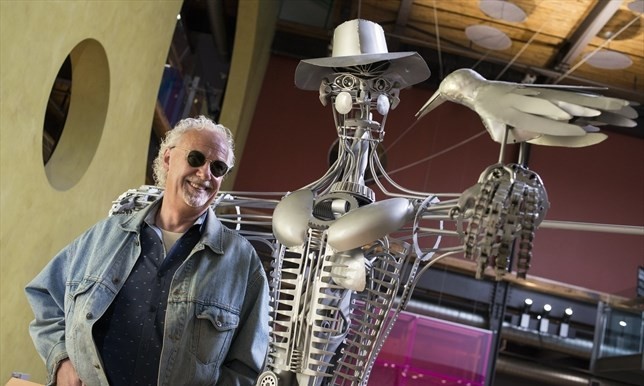 THEMUSEUM CEO Receives Senate of Canada 150 Medal
THEMUSEUM CEO David Marskell has been selected to receive the Senate of Canada 150+ Commemorative Medal! The award recognizes individuals who have made their community a better place through generosity, dedication, volunteerism and hard work. "David is an obsessive and devoted supporter of arts and culture and we could not be prouder of this achievement," said Frank Boutzis, president of TheMuseum's board of directors. "He is collaborative and inclusive in his efforts to ensure that our Region has the best to offer to people locally and beyond."  The recognition, Boutzis said, is a testament to Marskell's drive and contagious enthusiasm to make our community a better place.
***
Le PDG de THEMUSEUM reçoit la médaille 150 du Sénat du Canada
David Marskell, PDG de THEMUSEUM, recevra la médaille commémorative 150+ du Sénat du Canada! Ce prix reconnaît les personnes qui ont fait de leur collectivité un endroit où il fait bon vivre grâce à leur générosité, leur dévouement, leur bénévolat et leur travail acharné. « David est un défenseur absolu et dévoué des arts et de la culture et nous ne pourrions être plus fiers de cette réalisation, » a dit Frank Boutzis, président du conseil d'administration de TheMuseum. « Il travaille dans un esprit de collaboration et d'inclusion pour que notre région puisse offrir ce qu'il y a de meilleur aux gens d'ici et d'ailleurs. »  Cette reconnaissance, a dit M. Boutzis, témoigne de la détermination et de l'enthousiasme contagieux de M. Marskell à rendre notre collectivité meilleure.
____________________________________________________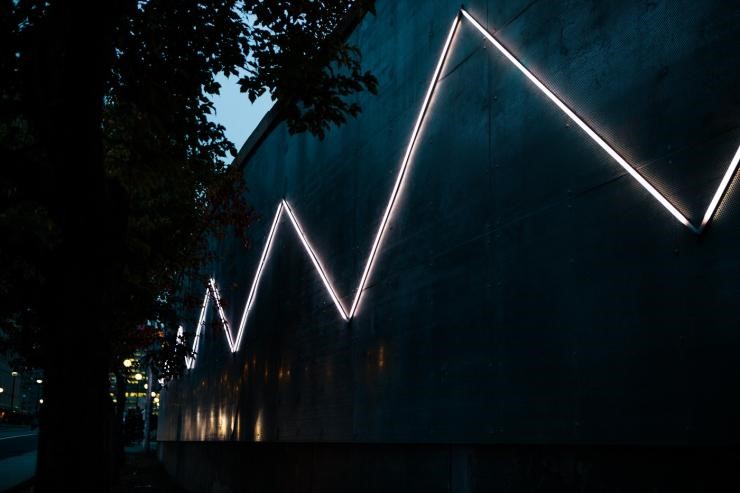 Ascension by The Latest Artists Lights Up the OAG
The Ottawa Art Gallery has been lit up by Ascension, a playful, interactive light installation. Ottawa artist duo, Andrew and Deborah O'Malley, have created a wave graph that provides the Ottawa Art Gallery with a bright promenade along the Mackenzie King Bridge. The increasing intensity of the waves' modulation, as they approach the front door, mimics the highs and lows of the Gallery's history: from the seed planted for a municipal art gallery in the mid-1960s, to its new facility, inaugurated in 2018. The interactive work invites the public into the fold, as lights bounce along the graph in playful pursuit of passersby. OCAF is proud to support Karim Rashid: Cultural Shaping – on now at the OAG.
***
Ascension par le duo The Latest Artists illumine la GAO
La Galerie d'art d'Ottawa a été illuminée par Ascension, une installation lumineuse ludique et interactive. Andrew et Deborah O'Malley, un duo d'artistes d'Ottawa, ont créé un graphique en forme de vague pour doter la Galerie d'art d'Ottawa d'une promenade lumineuse le long du pont Mackenzie King. L'intensité croissante de la modulation des ondes, à l'approche de la porte d'entrée, imite les hauts et les bas de l'histoire de la Galerie : de l'idée semée pour bâtir une galerie d'art municipale au milieu des années 1960 à la nouvelle installation inaugurée en 2018. L'œuvre interactive invite le public dans son sillage, car des lumières bondissent sur le graphique en talonnant gentiment les passants. Le FMCO est fier de soutenir Karim Rashid : Forme culturelle en cours à la GAO.
____________________________________________________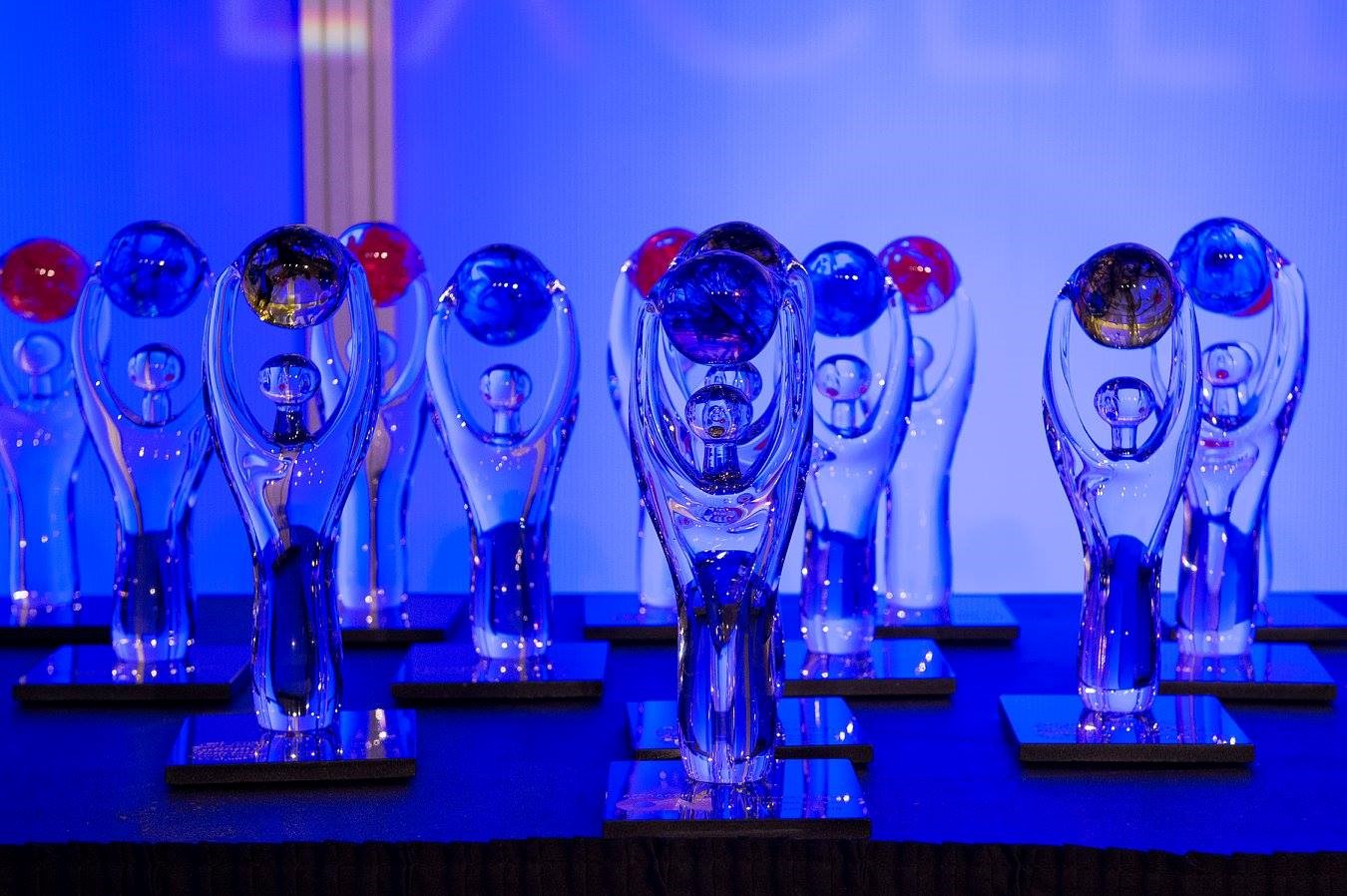 Celebrating the Best in Ontario Tourism
Last week, we celebrated the best of the best at the 2018 Ontario Tourism Awards of Excellence in Windsor. The Awards recognize individuals and businesses that have made significant contributions to Ontario's tourism industry. Congratulations to all the winners! We extend a special congratulations to the OCAF-supported organizations and events among the winners and finalists: WEFE, winner of the Tourism Event of the Year (Large Event) for the OCAF-funded Ontario 150 Tour – Water's Edge Festivals and Events; Winter Festival of Lights, finalist for the Tourism Event of the Year (Large Event); and the Royal Ontario Museum, finalist for the Accessible Tourism Award.
***
Célébrer le meilleur du tourisme en Ontario
La semaine dernière, nous avons célébré les meilleurs lors de la remise des Prix d'excellence en tourisme de l'Ontario 2018 à Windsor. Les prix rendent hommage aux personnes et aux entreprises qui ont apporté une contribution importante à l'industrie touristique de l'Ontario. Félicitations à tous les lauréats! Nous saluons particulièrement les organismes finalistes et lauréats appuyés par le FMCO : WEFE, lauréat de l'événement touristique de l'année (grand événement) pour l'Ontario 150 Tour – Water's Edge Festivals and Events, financée par le FMCO; le Festival des lumières d'hiver, finaliste de l'événement touristique de l'année (grand événement); le Musée royal de l'Ontario, finaliste du Prix du tourisme accessible.
____________________________________________________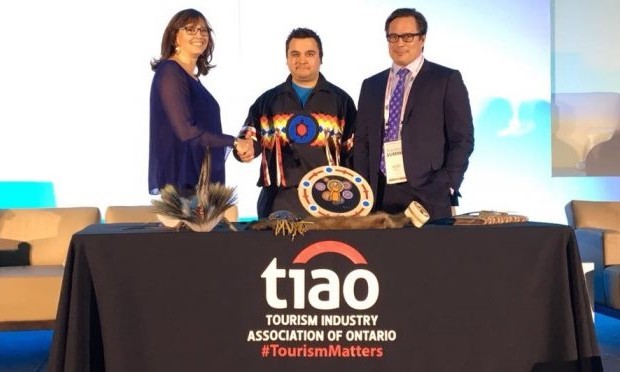 ITAC and ITO Sign Memorandum of Understanding
The Indigenous Tourism Association of Canada (ITAC) and Indigenous Tourism Ontario (ITO) have signed a memorandum of understanding to further the growth of authentic Indigenous market and export-ready businesses in Ontario. Over the next three years, ITO will align with ITAC through its strategic planning, marketing and branding, organizational policies and by-laws, business development approach, research efforts, industry partnership opportunities, and organizational leadership, overseeing an Indigenous-controlled, industry-led, not-for-profit Indigenous tourism association. Read more about their three-year agreement here.
***
L'ACTI et l'OTI signent un protocole d'entente
L'Association touristique autochtone du Canada (ACTI) et Tourisme autochtone Ontario (TIA) ont signé un protocole d'entente pour favoriser la croissance d'entreprises autochtones authentiques de l'Ontario prêtes pour l'exportation et la commercialisation. Au cours des trois prochaines années, l'ITO s'alignera sur l'ACTI pour sa planification stratégique, son marketing et son image de marque, ses politiques et règlements organisationnels, son approche de développement commercial, ses efforts de recherche, ses possibilités de partenariat avec l'industrie et son leadership organisationnel, afin d'encadrer une association touristique autochtone à but non lucratif contrôlée par les Autochtones selon les exigences de l'industrie. Pour en savoir plus sur l'entente de trois ans, cliquez ici.
____________________________________________________