Organization Name:
Power Plant Contemporary Art Gallery
Organization Description:
The Power Plant is Canada's leading non-collecting, public art gallery dedicated exclusively to contemporary visual art from Canada and the world. It is a vital forum for the advanced artistic culture of our time that offers an exceptional facility and professional support to a diverse group of living artists while engaging equally diverse audiences.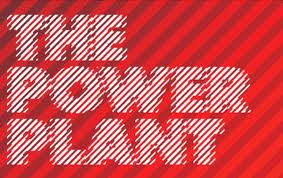 Organization Website Link:
Facebook
Twitter
---
Project Name:
The Power Plant's 35th Anniversary Year
Project Description:
This application is for the "Power Plant's 35th Anniversary", taking place May 18, 2022 to June 30, 2023. Exhibitions, programs and events will take place both inside and outside the Gallery, activating nearby Canada Square, Toronto Harbourfront, and in partnership with the Aga Khan (TBC), Queens Quay BIA (TBC), Maple Leaf Sports and Entertainment (TBC) and the Bentway (TBC). Through a program of exhibitions, outreach initiatives, events, brand communications, an enhanced communications and marketing campaign that focuses on building brand awareness, the gallery aims to engage both local and non-local visitors, engage new audiences online and foster conversations with contemporary art. All programming will be presented free of charge, and will include: (1) Summer 2022 Season (May 19 to September 30, 2022): featuring the works of Hiwa-K (Kurdish Iraqi multidisciplinary artist from Germany), Paulo Nazareth's "Stroke" (a selection of major long-term projects as well as a new body of work especially commissioned for the exhibition), and a commissioned group exhibition entitled "BREATHLESS". The immersive installation within a translucent pavilion on The Power Plant's South Terrace will expand on Alison and Peter Smithson's speculative project House of the Future (1956), specifically challenging the closed condition of domestic space and the notion of uncontaminated air. The pavilion was conceived and designed by Ala Roushan, project curator; Alex Josephson, co-founder of PARTISANS; Bryan Schopf, Project Director at Maffeis Engineering; and Charles Stankievech, artist and professor at the U of T; (2) Fall 2022 Exhibition (October 2022–January 2023): "Artic/Amazon", a group exhibition featuring works by ten Indigenous artists from Canada, Scandinavia, and Peru; and (3) Winter 2023 Exhibition (mid-January to mid-May 2023): featuring three solo exhibitions by Kenya-born painter Michael Armitage, Cree painter Brenda Draney who works from the space of storytelling and recollection, and Pamela Phatsimo Sunstrum, a multidisciplinary artist from Botswana. All exhibitions will be accompanied by free public programs for all ages, including lecture series, artist talks, workshops, field trips, "Sunday Scenes", in-person gallery tours, and the "In Conversation" series.
City:
Toronto
Region:
Toronto
Start Date:
2022-05-18
End Date:
2022-06-30
Amount Funded:
$125,000.00