Organization Name:
Muskoka Chautauqua - Muskoka Lakes Music Festival
Organization Description:
Incorporated in 1996 as the Muskoka Lakes Music Festival, Muskoka Chautauqua is a not-for-profit, charitable organization offering accessible world-class, year-round arts, culture and heritage programming throughout the Muskoka region. Their mission is to use the principles of the Chautauqua movement to expose residents of and visitors to the Muskoka region to enriching and engaging arts, culture and heritage programming, that stimulates discussion, life-long learning and personal growth. Muskoka Chautauqua itself is modelled on the well-known Chautauqua brand (now mainly in the US, with Muskoka being the only Chautauqua in Canada). US Chautauquas presents a full range of programming including a music school, dance school, opera, visual arts, concerts, lectures and more. The Chautauqua movement has a long history in Muskoka. At the turn of the 20th century, Muskoka was known as Canada's Literary Summer Capital. In the years 1916 and 1917 conferences were held at Windermere House and Elgin House to provide study, sport and spiritual uplift. Chautauqua was part of a larger American movement established to bring education, religion and the arts to communities, most often in beautiful outdoor settings. Tobin Island, Lake Rosseau, Muskoka, post-World War I, was the location of the first permanent Canadian Chautauqua Institution. The organization revived the tradition in 1996 after 80 years of inactivity.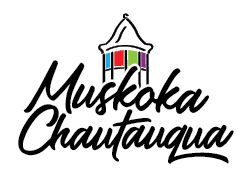 Organization Website Link:
Facebook
Twitter
---
Project Name:
Windermere Arts and Culture Festival
Project Description:
This application is for "Windermere Arts and Culture Festival", taking place August 5 to 14, 2022. A large property overlooking Lake Rosseau which will house the Festival main stage, a pop-up gallery, and the "Theatre in the Woods" outdoor stage. The Festival is a 'pay what you wish" outdoor event with more than 40 activities and experiences throughout the village of Windermere with expanded our literary offerings including the addition of a significant Indigenous feature that weaves together traditional and non-traditional, multi-disciplinary literary-based events. Confirmed programming includes: (1) Dr. Duke Red Bird and the Sultans of String: a performance including a floating visual arts installation; (2) Literary panel including authors, poets, and song writers; (3) New pop-up gallery showcasing local and regional artists, many of whom will be leading workshops in painting, printmaking, mosaics, textile arts and water colour journaling; and (4) Theatrical performances, speakers and musicians scheduled in the pop-up Theatre in the Woods (confirmed acts include the Toronto All-Star Big Band, Beverlie Robertson, and Po Charlie).
City:
Port Carling
Region:
Northern Ontario
Start Date:
2022-08-05
End Date:
2022-08-14
Amount Funded:
$20,000.00