Organization Name:
Downtown Niagara Falls Board of Management
Organization Description:
Representing over 120 business and property owners since 1972, Downtown Niagara Falls Board of Management's (DNFBM) core mandates include beautification, communication, marketing and promotion, special events, revitalization and maintenance, business recruitment, and economic development. Downtown Niagara Falls is located a two-minute drive from Canada's top tourist destination and as such the organization aims to include and attract both international and domestic tourism from Falls to shop, eat, and play in downtown Niagara Falls. As their parent organization, the City of Niagara Falls (legislative act, section 204 is their parent organization and appoints their Board and their financial statements are a subsection and included in the City's statements (the audit firm is the same firm as the City and reports to the City of Niagara Falls Treasurer). DNFBM oversaw the operation of a seasonal Christmas Market in 2020. The event was an overwhelming success, with an estimated 25,000 visitors throughout the season, 39,000 QR scans from event signs, and over 120,000 organic hits from social media posts.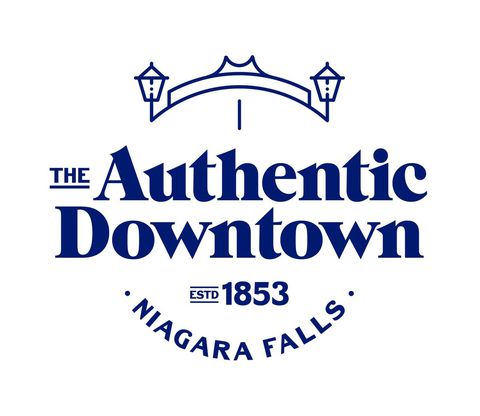 Organization Website Link:
Facebook
Twitter
---
Project Name:
Erring at King George
Project Description:
This application is for "Erring at King George", an 8-day multi-arts festival taking place on the premises of King George Public School, a decommissioned elementary school in the Peterborough neighbourhood of Ashburnham (East City), from May 5 to 15, 2022. "Erring" is inspired by a little-used meaning for the word: to wander or to stray, as well as its current usage: to be mistaken or take a wrong turn. The festival will feature site-specific visual art; sound and multimedia installations; dance, theatre, and interdisciplinary performance; workshops, and community engagement activities.This event builds on the success of a 2014 event, "Erring on the Mount" that took place in the unused Mount St Joseph convent.. Both describe an event in which artists and audiences alike search for new and unusual experiences in an unfamiliar place. Planning for this project has been underway for a few years, as it was originally planned to take place in 2021 and was delayed by the pandemic. Programming partners include: Artspace, the Art Gallery of Peterborough, the Peterborough Museum and Archives, the Reframe Film Festival, the Peterborough Academy of Circus Arts. At the time of submission , planned programming includes: 1. "Swim", by Algonquin-Anishinaabe actor and dancer Jenn Cole. Her new work, which references the nearby Otonabee River, imagines a future when the locks come down and the salmon return to the waterways of Michi Sagiig territory; 2. "Care", by Animacy Theatre is a research-based, collectively-created play which explores the range of care work that a group of women perform through their various jobs in the public school system; 3. Dora award-winning composer/musicians Rob Fortin & Susan Newman will create a work about a devastating fire and explosion at the adjacent Quaker Oats factory that will include a series of dramatic 3D projections (title tbd); 4. Dance artist Dreda Blow and theatre artist/puppeteer Brad Brackenridge are developing a unique adaptation of the work of Edward Lear and its underlying themes of mental illness (title tbd); 5. Jenn Elchuk and the Peterborough Academy of Circus Arts will develop a physical theatre/circus work in collaboration with professional circus artists (title tbd); 6. "No Elevator to Success" will draw attention to the building's accessibility challenges, and will be performed and created by artists both with and without disabilities; 7. Kate Story's "Invasive Species", an immersive travelling theatre work that will involve a dozen artists working in dance, theatre, circus, spoken word, song, music, and film projection; 8. Choreographer Christy Stoeten will create a basketball-themed dance work for the gymnasium to be performed by a diverse cast of youth and adults (title tbd); 9. Visual Arts David Bobier, a multimedia artist from London, Ontario, with a hearing disability, will install a multimedia immersive visual/soundscape throughout the building (title tbd); 10. "Pencil Shavings", a multi-media installation by Leslie Menagh and Kelly O'Neill that explores the experience of individuals who struggle to align with an imposed construct – a critique of the 'factory schooling' method of education prevalent at the time King George P.S. was built; 11. Anishinaabe artist Alice Williams (Curve Lake First Nation) and sculptor/installation artist Brad Copping will create a new textile and glass installation involving words and phrases repeated in Anishinaabemowin (title tbd); 12. Ayesha Barmania will create a sound art installation on the second and third floors of imaginative and childlike sound-worlds referencing themes of oppression and escapism in childhood; 13. Programming from partnering organizations will include: (i) "'The Repurposing Circus", the Pocket Arts Collective's series of art-making workshops; (ii) "The ReFrame Film Festival", an annual festival that draws on the newest documentary films from around the world; (iii) "The View From Here", an exhibition by The Peterborough Museum and Archives exploring the history of the area that the school occupies; and 14. Toronto's Mammalian Diving Reflex theatre company will work throughout the school year (Sept-May) with elementary students who were formerly at King George P.S. with the goal of helping the students produce their own version of Erring in 2023;
City:
Peterborough
Region:
Southeastern Ontario
Start Date:
2022-05-17
End Date:
2022-05-30
Amount Funded:
$35,000.00