Organization Name:
Kingston Canadian Film Festival
Organization Description:
KCFF was launched in 2001 by Alex Jansen, then a film student at Queen's University. It began as a three-day event at the Screening Room Movie Theatre, a two screen repertory cinema which Jansen was managing at the time. Fifteen of the twenty original screenings sold out. In 2002, the festival added a second venue, increased the number of screenings substantially and added a fourth day to the event, becoming the largest showcase of feature films from across Canada. Over the years the festival has continued to develop, launching the Local Filmmaking Initiative to provide educational and networking opportunities for local filmmakers, presenting a high school outreach program, guaranteeing the inclusion of French language films at each festival, and adding retrospective screenings and a Master class. 2014 was a strong year as the KCFF festival broke attendance and box office records. This is exciting news as the KCFF prepares for an important milestone year in 2015: the 15th anniversary celebration!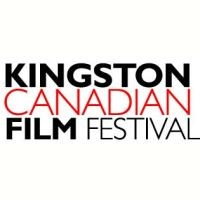 Organization Website Link:
Facebook
Twitter
---
Project Name:
2022 Kingston Canadian Film Festival
Project Description:
This application is for the "2022 Kingston Canadian Film Festival", the 22nd edition of the world's largest all-Canadian film festival, taking place March 4 to 13, at several theatres in Kingston, including The Grand, which will act as the Festival hub. KCFF will present new Canadian films, filmmaker and cast appearances, artist talks, workshops, panels, and other special events. The Festival will adopt a hybrid model festival, offering all programming in-person and/or digitally (either via livestream or on-demand) and will expand its festival dates to span 10 consecutive days (lengthened from the traditional four-day festival). The final lineup will be announced in the fall and will include a range of critically acclaimed titles from other major festivals, plus a number of direct submissions and world premieres. The Festival will also resume ancillary comedy, music, and interactive video game programming in 2022. The Festival will launch on March 4 with an opening night film both in-person and digitally with a filmmaker Q&A following the screening. Q&A's will be available for both the in-person and digital audiences.
City:
Kingston
Region:
Southeastern Ontario
Start Date:
2022-03-04
End Date:
2022-03-13
Amount Funded:
$40,000.00