Organization Name:
Design TO
Organization Description:
The Toronto Design Offsite Festival (TO DO) is the largest cultural celebration of design in Canada, with over 80 events and exhibitions taking place across the city of Toronto. TO DO transforms Toronto into a hub for creativity by taking design and art out of the studio and into the urban sphere, bringing people together to celebrate arts and culture. They provide opportunities for emerging talent, and engage the community with exceptional and accessible public programming.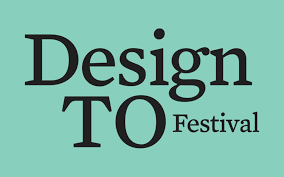 Organization Website Link:
Facebook
Twitter
---
Project Name:
2022 Design TO Festival - Collaboration as Care
Project Description:
This application is for "2022 DesignTO Festival - Collaboration as Care" a new group exhibition created specifically for Nordic Bridges, a year-long initiative led by the Harbourfront Centre to foster cultural exchange between the Nordic Region (e.g. Denmark, Finland, Iceland, Norway, Sweden, Faroe Islands) and Canada. Taking place January 22 to January 31, 2022 at Harbourfront Centre, "Collaboration as Care" brings together five Nordic artists and five Canadian artists working in pairs to learn about each other's creative practices and to create a new artwork together. The artworks will be exhibited in the Artport Gallery at Harbourfront Centre for two months, launching with the 10-day DesignTO Festival and the year-long Nordic Bridges program. The exhibition will be complemented by online artist talks to reach an international audience. The five Nordic artists that have been confirmed for the exhibition are Wednesday Architecture (Denmark), Teemu Salonen (Finland), Randi Samsonsen (Faroe Islands), Katarina Spik Skum (Sweden), and Lillian Tørlen (Norway). The call for submissions for Canadian artists was launched May 10, 2021 and will close on September 1, 2021. Exhibition partners include Harbourfront Centre (co-presenter) and Lemay (sponsor). An application for additional funding has also been submitted to the Nordic Culture Fund. Additional outreach to support this exhibition will be made to the local consulates of all participating Nordic countries. Other DesignTO Festival programming will include: (1) over 150 projects across Toronto in various venues, from small storefront shops to large institutions; (2) a new "DesignTO Launch Event" (in partnership with the King East Design District) taking place on January 21 will feature over 10 independent designers and artists through various public works, including installations, prototypes, talks, and tours; (3) the "Venue-Designer Matchmaking Program" will return to pair 40-70 designers and artists with venues seeking projects during the Festival; (4) a new ''No Such Thing as Normal'' public symposium will feature over ten speakers from Ontario; (5) "Prototype Exhibition" returns with a new theme, ''Purpose & Play'' and will feature works by a dozen new Canadian Designers; (6) "DesignTO Youth" returns as a program that provides at-risk, systemically marginalized youth with access to creative disciplines and professionals that aims to teach art and design skills through hands-on workshops, talks, studio tours, and mentorship. The program culminates in an exhibition of the youths' work at the 2022 Festival; (7) "FLDWRK x DesignTO Residency, a new program with sponsor and partner Lemay Architects; and (8) artists' talks and tours will run online and in-person during the Festival.
City:
Toronto
Region:
Toronto
Start Date:
2022-01-21
End Date:
2022-01-31
Amount Funded:
$50,000.00