Organization Name:
Festival de la Curd St, Albert Inc.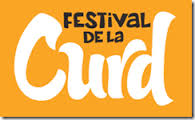 Organization Website Link:
Facebook
Twitter
---
Project Name:
Festival de la Curd 2021
Project Description:
This application is for "Festival de la Curd 2021", taking place in and around the Town of St. Albert from April 1 to December 31, 2021. The proposed project consists of an exhibition of 40 life-size fibreglass cows that will be painted by local artists and exhibited year-round in front of businesses and farms in the Prescott-Russell area. This project will be supported by a website containing all the information about the artists as well as a proposal for a tourist circuit to be made over a distance of 30 km (Prescott Russell, North Axis: Ottawa - Hawkesbury, Cumberland, Rockland, Wendover, Plantagenet, Alfred, L'Orignal, Hawkesbury, Grenville). When the 2020 Festival de la Curd was cancelled due to restrictions on public gatherings, organizers decided to commission a series of life-size cow sculptures to be painted by local artists. The cow sculptures, installed in front of shops in the village of St- Albert, promoted the 2021 edition of the Festival. Due to the success of the project, organizers have decided to expand the initiative into a major activity over the next year. A total of 40 cow sculptures will be installed in front of businesses and farms in the region and a "tourist circuit" will be developed and promoted to encourage visitors to tour the installation sites. The CAPRAC (Prescott-Russell Arts Council) and the Ottawa Art Gallery have assisted in the recruitment of 17 artists to date, and will continue to assist in further recruitment. The sculptures will be installed until the end of the year, acting as an extended promotional tactic for the Festival. Organizers plan to stage the following standard Festival programming: (1) Thursday, August 19: Magic performances by Daniel Coutu and Luc Langevin; (2) Friday, August 20: Country Music Night with Damian Maze and George Canyon; (3) Saturday, August 21: Youth programming with JOJO in the morning and an evening folk show with Les Rats du Swompe; and (4) Sunday, August 22: Youth programming with Benoit Archambault in the morning and a closing show with group Sugar Crush.
Project Website Link
City:
Saint Albert
Region:
Southeastern Ontario
Start Date:
2021-04-01
End Date:
2021-12-31
Amount Funded:
$30,000.00