Organization Name:
CONTACT Photography Festival
Organization Description:
Scotiabank CONTACT Photography Festival is an annual event in May devoted to celebrating, and fostering the art and profession of photography through showcasing well over 1500 Canadian and international artists exhibiting at more than 175 venues throughout the Greater Toronto Area, As a leading proponent of photography, the Festival increases exposure and recognition for local, Canadian and international artists and is committed to advancing knowledge, creativity and innovation in photography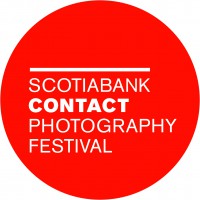 Organization Website Link:
Facebook
Twitter
---
Project Name:
25th Anniversary of the Scotiabank CONTACT Photography Festival
Project Description:
This application is for "25th Anniversary of the Scotiabank CONTACT Photography Festival", taking place May 1 to May 31, 2021 in various locations around Toronto. Core programming will expand in 2021 to present over 40 exhibitions and public art projects throughout Greater Toronto collaborating with ongoing partners while developing many new partnerships to celebrate the City of Toronto – Year of Public Art and with a continued focus on BIPOC communities. Special Anniversary programming enhancements and new initiatives include: (1) major enhancements and new partnerships: (i) "European Artist in Residence Program: ClosEUp": ClosEUp invites four European professional artists to participate in a residency program in Toronto that will result in the creation of site-specific public installations in 2021 and 2022 (in partnership with the European Union National Institutes for Culture of Toronto - EUNIC. French Embassy/Alliance Française, Goethe-Institut, Istituto Italiano, Camoes Instituto, the Museum of Contemporary Art, and OCAD University); (ii) commission by Toronto-based African-Canadian multidisciplinary artist Esmaa Mohamoud will create a massive photographic mural and a mixed media sculpture at Westin Harbour façade & Habourfront (in partnership with ArtworxTO: Toronto's Year of Public Art 2021); (iii) partnership with Nia Centre for the Arts - Nia Centre for the Arts is a Toronto-based charitable organization that supports, showcases and promotes an appreciation of arts from across the Afro-Diaspora; and (iv) Toronto Public Library (emphasizing venues outside of the downtown core - selection of venues and artists tbd); (2) new artists and venues: (i) Greg Staats reasserts First Nations' presence on this site in an act of reconciliation at Todmorden Mills Heritage Site, The Papermill; (ii) Inuit artist Jimmy Manning at Devonian Square Ryerson University (in partnership with the Ryerson Image Centre); (iii) First Nations artist Logan MacDonal at Fort York; (iv) Dutch artist Thirza Schaap at Dupont Subway Station; (v) for the Year of Public Art the Festival aims to present a number of public installations at one or two parks to expand local engagement; and (vi) MOCA façade on Sterling Road (in discussions to create a new public installation); and (3) a new initiative at the CONTACT Gallery, in conjunction with their main exhibition and the CONTACT Photobook Fair, a new platform for research, discussion and learning about photobooks will be launched. This reading room space, called the Photobook Lab, will be activated by numerous workshops and talks in person and online. Ongoing partnerships and venues include: the AGO, Allen Gardens Conservatory, Aga Khan Museum, various Artist-Run Centres (Gallery TPW, Prefix Photo, Gallery 44, A Space, Trinity Square Video, Mercer Union, Images Festival), BAND Gallery, The Bentway, Brookfield Place, Allen Lambert Galleria, John B. Aird Gallery, Koffler Gallery, McMichael Canadian Art Collection, Metro Hall, Doris McCarthy Gallery, Oxford Art Tablet, Richmond Adelaide Centre, and The Power Plant.
Project Website Link
City:
Toronto
Region:
Toronto
Start Date:
2021-05-01
End Date:
2021-05-31
Amount Funded:
$200,000.00