Organization Name:
Sunderland Maple Syrup Festival
Organization Description:
Founded in 1995 and incorporated in 2009, the Sunderland Maple Syrup Festival celebrates the region's long history of maple syrup production. The Festival includes a traditional maple syrup sugar shack, a pancake breakfast, horse-and-wagon and pony rides, Indigenous and pioneer display, an arts and crafts market, lawn tractor pull demonstrations, and tours of local modern maple syrup production facilities. The Festival quite literally takes over the Town of Sunderland.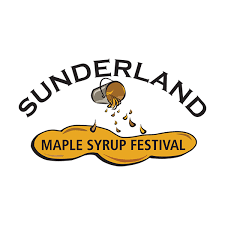 Organization Website Link:
Facebook
---
Project Name:
25th Anniversary Sunderland Maple Syrup Festival
Project Description:
This funding is for the marketing of "25th Anniversary of the Sunderland Maple Syrup Festival", taking place April 4-5, 2020 in the town of Sunderland in Durham Region. 25th Anniversary programming will include: (1) Harlaine Maple Products sugar shack which includes Indigenous and pioneer displays and demonstrations of current production methods; (2) cultural programming including: a performance by the Sunderland Lions Youth Theatre; First Nations storytelling, dancing, and drumming lessons; readings by children's book authors; buskers; (3) Sunderland Historical Museum open house; (4) Children's Juried Art Show; (5) tours of Salem Alpaca Farm and a local modernized dairy farm; (6) annual fine arts & crafts show and sale; (7) horse-and-wagon and pony rides; (8) Durham Farm Connections Agricultural Display; (9) Stoker Biomass Heating demonstration at Northern Metalworks; (10) bathtub races and a pancake and pizza-eating contests; and (11) pancake breakfasts. The Indigenous programming will be provided by First Nations Cutural Tours and will include members of Ojibwe People and the Chippewas of Georgina Island First Nation .
City:
Sunderland
Region:
Southeastern Ontario
Start Date:
2021-04-03
End Date:
2021-04-04
Amount Funded:
$8,000.00