Organization Name:
Stratford Shakesperean Festival of Canada
Organization Description:
With William Shakespeare as its foundation, the Stratford Festival aims to set the standard for classical theatre in North America. Embracing our heritage of tradition and innovation, we seek to bring classical and contemporary theatre alive for an increasingly diverse audience. For more than half a century, our mission has evolved to address the ever-changing, ever-challenging Canadian cultural landscape. What has remained constant, however, is our determination to create stimulating, thought-provoking productions of Shakespeare's plays, to examine other plays from the classical repertoire, and to foster and support the development of Canadian theatre practitioners. By searching Canada and the world for the finest talent, and by providing the conditions and training that enable those artists to achieve their most courageous work, we will immerse our audiences in a theatregoing experience that is not only innovative, entertaining and unsurpassed anywhere in the world, but also deeply relevant to, and reflective of, their lives and communities.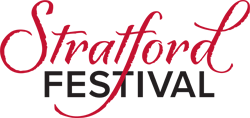 Organization Website Link:
Facebook
Twitter
---
Project Name:
Grand Opening Season of the New Tom Patterson Theatre
Project Description:
This funding is for teh marketing of "The Grand Re-opening of the Tom Patterson Theatre (TPT)", a major renovation set to be completed in the spring of 2020. The application is for the marketing of the first five productions that will be staged in the Theatre: (1) "Richard III", starring Colm Feore in the title role (54 performances, running 2-3 times a week from May to October); (2) "All's Well That Ends Well", (47 performances, running twice a week from May to October); (3) "Here's What it Takes" by Steven Page and Daniel MacIvor (46 performances, running 2-3 times a week from June to October); (4) "Frankenstein", a new Canadian folk-rock musical by Morris Panych (32 performances, running 2-3 times a week from July to October); and, (5) "Undiscovered Shakespeare", and improv show with Rebecca Northan (36 performances, running 3 times a week from July to September). The grand opening of the theatre will feature a number of celebratory events including: open houses for staff and company, influencers, community, donors and supporters (March-May 2020); a Tom Patterson gala event and cabaret (June, 2020); Ribbon cutting ceremony (June 11th, to correspond with what would have been Tom Patterson's 100th birthday); and a citizenship ceremony (July 1, 2020 - proposed). In addition to the main theatrical programming, the TPT's "Forum Programming" will be doubling in size and scope, including: (i) "In the Café" post-evening performances; (ii) demonstration events where artists demonstrate various techniques; (iii) Festival workshops; (iv) the "Celebrated Speaker Series" (including the "Premier's Event" – former premiers from across the nation take part in a discussion, the "Art of Persuasion Speakers Series", the "CBC Ideas' Series", a "Writer's Series", and an "Indigenous Speaker Panel); (v) a late night "talk show" with company members and special guests; (vi) a late night stand up and improv comedy series; (vii) a collaboration with the Art of Time Ensemble; (viii) "Sunday Morning Brunch" with entertainment and special guests ("Tomson Highway's Cabaret", Yolanda Bonnell's "Bug", drag queen Pearle Harbour's one person show "Chatauqua", and "Wordplay"); and (ix) a new exhibit dedicated to the history of the Festival and Tom Patterson.
City:
Stratford
Region:
Southwestern Ontario
Start Date:
2020-05-01
End Date:
2020-10-31
Amount Funded:
$250,000.00