Organization Name:
Wasauksing First Nation
Organization Description:
The Wasauksing First Nation is an Ojibway, Odawa and Pottawatomi First Nation band government whose reserve is located near Parry Sound. Their reserve constitutes the Parry Island in Georgian Bay. The island is about 19,000 acres (77 km2) with 78 miles (126 km) of lakeshore, making it one of the larger islands in the Great Lakes. The Potawatomi Gathering was founded by Wasauksing First Nation in 1994 as an effort to revitalize the Potawatomi culture, language and identity. The Gathering has subsequently been hosted by eight recognized Potawatomi communities located in Indiana, Kansas, Michigan, Oklahoma, Wisconsin, and Illinois. Wasauksing will host the Gathering for the third time in 2019.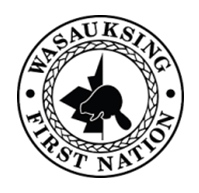 Organization Website Link:
Facebook
---
Project Name:
2019 Potawatomi Gathering
Project Description:
This funding is for the marketing of the "2019 Potawatomi Gathering" taking place at the Wasauksing's cultural grounds, inland lake, community beaches and main recreational venue on Parry Island from July 30 to August 4, 2019. The annual gathering attracts over 3,000 members from across North America to participate and celebrate language, arts, culture, Potawatomi history and tradition. The Gathering features an annual arts program, language conference, youth conference, cultural and craft workshops, sporting events, tribal meetings and a powwow. Programing includes: (1) "Language Revitalization & History Conference" (July 30- 31): a two-day language conference featuring Wasauksing language speakers and historians. Topics will include: language nests, Potawatomi Language, Potawatomi migration into Canada and Potawatomi history; (2) "Cultural Programming" (July 30 - August 4) including: (i) an opening ceremony; (ii) material harvesting; (iii) lodge building workshops; (iv) daily sunrise cultural program (lighting of the gathering fire): (v) a feast honouring community veterans; (vi) women's stickball, hand games, kookoosh ball, canoeing, kayaking, and stand up paddle boarding workshops; (vii) sacred site visits; (viii) medicine walks; (ix) land-based cultural workshops; (x) a social featuring Miss Potawatomi and Miss, Shkawbewis selections; (xi) hand drum program; (xii) emotional, physical, spiritual, mental health workshops; (xiii) sugar bush tours; (xiv) cruise boat tours; (xv) a golf tournament; and (xvi) a closing ceremony; (3) "Potawatomi Art Exhibition" (July 30-August 2): a visual arts exhibition will feature photography, sculpture and paintings by Potawatomi artists and an artist talk. Featured artists of the gathering will include artist Maria Hupfield (NYC), Debbie Jackson (Wasauksing), and Matthew McGregor; (4) "Youth Conference" (August 1): the program will feature the work of youth leaders and activists, artists and filmmakers, public speakers and other youth empowerment programming; and (5) a "PowWow" (August 3).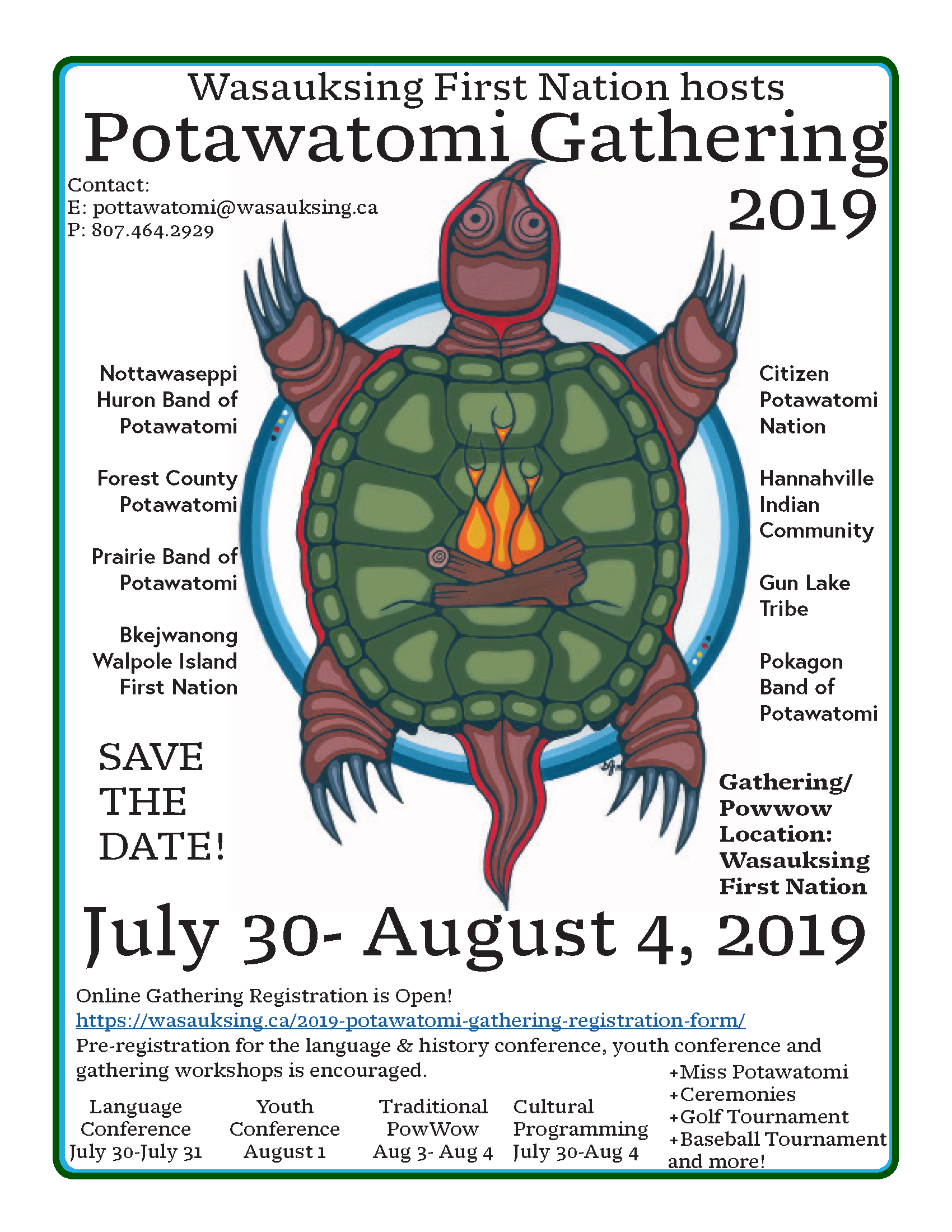 Project Website Link
City:
Parry Sound
Region:
Northern Ontario
Start Date:
2019-07-30
End Date:
2019-08-04
Amount Funded:
$20,000.00