Organization Name:
Supercrawl Productions
Organization Description:
VISION: To promote Hamilton, and more specifically the artistic and cultural sector primarily located in the James Street North area, as a destination for those living within Hamilton as well as to those outside of the city's borders. MISSION: To annually hold a festival on James Street North, Hamilton, showcasing the intrinsic charm and cultural character of the street and to host music, art, dance and theatre from Hamilton and around the world. HISTORY: Supercrawl heads into its sixth year in 2014 and hopes to continue to grow into Hamilton's premier annual event.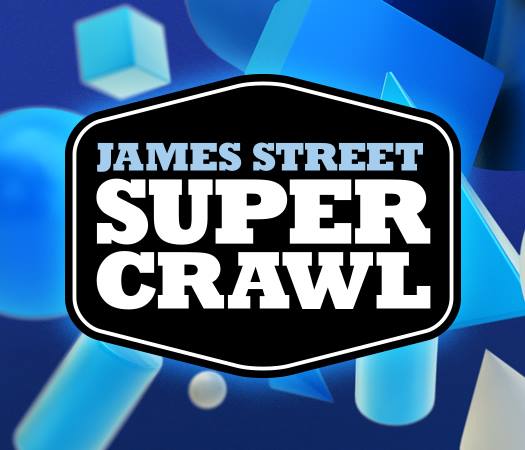 Organization Website Link:
Facebook
Twitter
---
Project Name:
Supercrawl Ticketed Show and Active Sport Zone
Project Description:
This funding is for the marketing of "Supercrawl's Ticketed Show and Active Sport Zone", two programming enhancements to the annual event taking place in July and September 2019. The concert will add increased revenue that can be contributed to the programming of the free festival and act as a marketing vehicle for the September event, which will also include the new "Active Sport Zone". (1) "Waterfront Show": a significant expansion to the festival's previous ticketed July kick-off event concept. Supercrawl will present Monster Truck (tbc), or a band of similar calibre, at a large-scale ticketed concert at Pier 4 on the Hamilton waterfront; and (2) "Active Sport Zone": programming will include golf, football, street hockey, yoga, karate, parkour, and skateboarding activities. Athletic associations such as Golf Canada, YMCA, GoodLife Fitness, Vanier Cup, McMaster Athletics, Hamilton Bulldogs, Hamilton Tiger-Cats, The Forge Football Club, Hamilton Cardinals, and the Hamilton Honeybadgers have been invited to participate.
Project Website Link
City:
Hamilton
Region:
Southwestern Ontario
Start Date:
2019-06-22
End Date:
2019-09-30
Amount Funded:
$100,000.00