Organization Name:
Ryerson Image Centre at Ryerson University
Organization Description:
The Ryerson Image Centre (RIC) is a national and international centre of excellence for the study, teaching, research and exhibition of photography and related media. We are a fully integrated, vibrant contributor and active partner within the academic fabric of the University, the cultural network of greater Toronto, and an ever-expanding international community of exchange and collaboration. We develop programs that speak to and welcome interested parties from many different walks of life, including students, faculty, researchers, artists, curators, as well as the general public.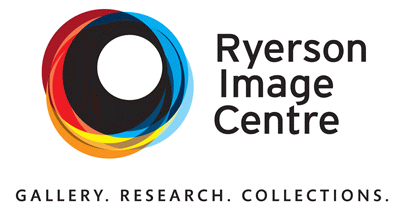 Organization Website Link:
Facebook
Twitter
---
Project Name:
The Way She Looks: A History of Female Gazes in African Portraiture
Project Description:
This funding is for the marketing of "The Way She Looks: A History of Female Gazes in African Portraiture, Photographs from the Walther Collection", new programming initiative taking place September 11 to December 8, 2019 in both the Main Gallery and University Gallery of the Ryerson Image Centre. The exhibition, sourced entirely from the Artur Walther photography collection and organized by guest curator Sandrine Colard, Assistant Professor of Art History at Rutgers University-Newark, will explore historical and contemporary African portraiture from the unique perspective of women. The exhibition will also include historical objects from the late-nineteenth and early-twentieth centuries, including mounted photographic cabinet cards, cartes de visite, albums and postcards. The RIC will offer daily tours, in addition to regular tours for special interest groups and visiting schools. Ancillary programming includes: (1) an opening reception (September 11); (2) "Curatorial Tour and Talk" with Sandrine Colard and Gaëlle Morel (September 25); (3) "Noon Time Collection Talk" (October and November); and (4) "Tour and talk with Gaëlle Morel" (October and November).
Project Website Link
City:
Toronto
Region:
Toronto
Start Date:
2019-09-11
End Date:
2019-12-08
Amount Funded:
$40,000.00