Organization Name:
Centre for Aboriginal Media (CAM)
Organization Description:
The Centre for Aboriginal Media Mandate: To promote and to train Aboriginal media artists from across Canada. Formed in 1998 though a partnership with V-tape, Canada's largest independent video distribution centre, the non-profit Centre for Aboriginal Media (CAM) devotes itself to the professional support and development of Aboriginal peoples in the media industry. CAM achieves its goals through several projects, specifically the imagineNATIVE Film & Media Arts Festival, the imagineNATIVE Film & Video Tour, and the upcoming CAM Online Media Database. One of the first Canadian organizations to celebrate and promote Aboriginal media arts, all CAM programs provide necessary exposure to Aboriginal filmmakers and multimedia artists whose work is not widely accessible.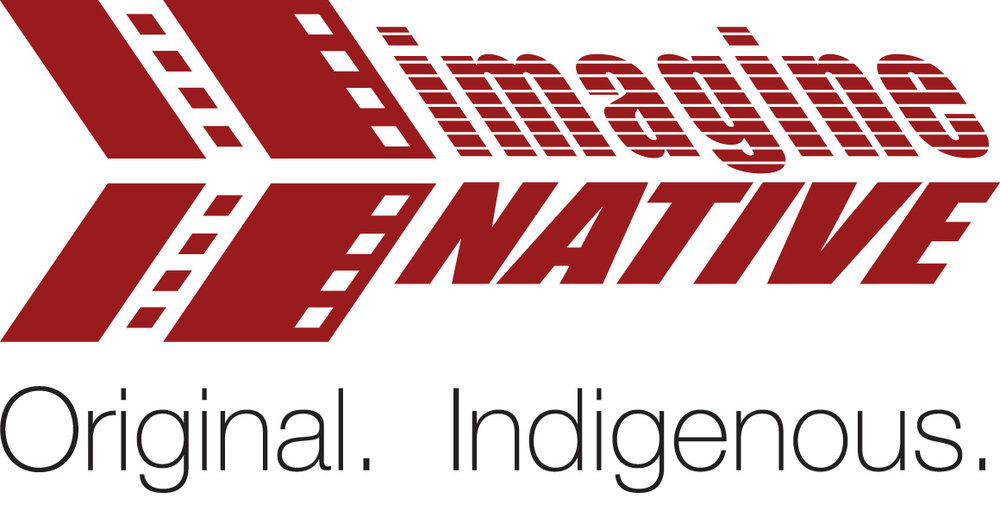 Organization Website Link:
Facebook
Twitter
---
Project Name:
20th imagineNATIVE Film + Media Arts Festival
Project Description:
This funding is for the marketing of the "20th imagineNATIVE Film + Media Arts Festival", expanded anniversary programming taking place from October 22 to 27, 2019 in various locations around Toronto. The 2019 Festival will include approximately 38 film screenings, exhibitions, 10 panels/workshops, and various social/cultural events, in addition to the presentation of audio and digital/interactive works (approximately 190 individual Indigenous artists representing over 120 Indigenous nations from approximately 18 countries). The Festival is adding two special 20th anniversary projects: (1) "A Wall is a Screen (AWIAS)1" (October 23): This free event, a 1.5 hour urban walking tour where Indigenous short films are screened on the sides of various buildings and on other public surfaces, is staged by a four-person Hamburg-based arts collective, A Wall is a Screen; and (2) "Indigenous Culinary Cinema" (October 23, 24, 26): Curated by Berlin-based Indigenous writer and artist Zachary Johnston, this project component consists of Indigenous-made films focused on food and harvesting which will also include meals prepared by an Indigenous chef. Other programming yet to be finalized may include: (3) a Welcome Gathering (October 22) a free public event at the Native Canadian Centre featuring a cultural feast and performances that include powwow dancers, singing, and storytelling; (4) Daphne Exhibition (Title TBC) (late September – late October, dates TBF) at Space Gallery: a new exhibition focusing on Indigenous Francophone women artists, curated by the new Daphne collective from Montreal; (5) "The Space Between" (Title TBF) ( early October – early December 2019, dates TBF) at Trinity Square Video & TMAC Gallery: an exhibition curated by the GLAM Collective; (6) Artist Spotlight: Victor Masayesva (October 23-27) at the TIFF Bell Lightbox: an elder Hopi multi-disciplinary artist from the Hopi Nation in Arizona, Victor's work and legacy is not well known in Canada but he is a significant senior artist in Indigenous media arts; (7) "In Pursuit of Venus [infected]" (early October 2019 – March 2020) at the Art Gallery of Ontario: a partnership with the AGO to co-present the single masterwork In Pursuit of Venus [infected] by Maori artist Lisa Reihana; (8) "imagineNATIVE Industry Days" (October 22 to 26): five days of free panels and workshops that are open to the public (locations tbc); (9) imagineNATIVE's Art Crawl (October 24) 401 Richmond Building (Various Galleries): this popular annual event is a timed free, public walking tour of several curated exhibitions; (10) "iNdigital Space", October 22-27, 2019 at the TIFF Bell Lightbox: a dedicated space on the ground floor of the TIFF Bell Lightbox featuring Indigenous made digital (e.g. virtual reality works) and interactive works (e.g. video games); (11) "The Beat" (October 25) at the Horseshoe Tavern: the Festival's biggest party featuring a roster of Indigenous musicians from across the country; (12) "imagineNATIVE's 20th Birthday Party" (October 26); and (13) the imagiNATIVE Awards Presentation (October 27), at the TIFF Bell Lightbox.
Project Website Link
City:
Toronto
Region:
Toronto
Start Date:
2019-10-22
End Date:
2019-10-27
Amount Funded:
$50,000.00