Organization Name:
Ottawa Jazz Festival
Organization Description:
The Ottawa Jazz Festival aims to advance the appreciation and knowledge of all music, in particular jazz, by programming music that richly underscores the continuing creativity and diversity of the artists and the music itself. The Festival is an annual multi-day, multi venue event (and includes year round activity) celebrating the diversity of the artists to be found in the jazz milieu and other genres that offer creative connectedness. The Festival also aims to pursue education objectives that enrich and empower the young jazz players in our community and across Canada.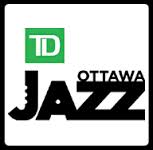 Organization Website Link:
Facebook
Twitter
---
Project Name:
Focus on Women in Music
Project Description:
This funding is for the marketing of the "Ottawa Jazz Festival Expansion"; enhanced programming taking place on an expanded site in downtown Ottawa June 21 to July 1, 2019. The Festival will be relocating their main stage from Confederation Park across the street to City Hall Plaza, and will be creating a new site in Confederation Park to host late-night music activity. The thematic focus of the 2019 Festival will be "Women in Music", celebrating women's contribution to jazz and the music industry in general. Currently they have booked 122 which is the largest single presence of women on stage at any festival in the past 10 years. Organizers have planned to profile women "artists in residence" to play with their own bands and/or groups and collaborate as well with other women artists, and have currently booked 52% female artists. The following artists are confirmed: Christine Jensen jazz orchestra with Ingrid Jensen, Norah Jones, Jane Siberry, Mary Margaret O'Hara, Joelle Leandre, Gwyneth Herbert, Anna Webber, Lucinda Williams with Charles Lloyd Orchestra, Jane Bunnett, and Omara Portuondo with a female led National Arts Centre orchestra. Other confirmed acts include: Kirk McDonald, Baritone Madness, Brad Turner, Tim Berne, Tom Rainey, Drew Gress, Esmerine, and A Novel of Anomaly. Programming will take place at the following six venues: the new main stage on Festival Plaza at City Hall (6500 to 7500 capacity); a new late night stage in Confederation Park (600 seated, 800 standing capacity); National Arts Centre Fourth Stage (capacity 150); National Arts Centre Studio (capacity 300); the First Baptist Church (main sanctuary - 300 capacity and a black box space - 150 capacity); and the late night jam sessions at the Lord Elgin Hotel
City:
Ottawa
Region:
Southeastern Ontario
Start Date:
2019-06-21
End Date:
2019-07-01
Amount Funded:
$200,000.00