Organization Name:
Fall For Dance North Festival Inc.
Organization Description:
Incorporated in 2013, Fall for Dance North (FFDN) is one of Toronto's newest dance festivals. Founded in response to the crucial need to fortify the dance audience of the future, FFDN attracts new audiences to experience a diversity of the best established and emerging dance happening in Toronto, across Canada and around the world. Their mandate is to reflect Toronto's multiculturalism, create an atmosphere of shared discovery, and entice people to attend live dance performance throughout the year. A democratic spirit underpins the festival concept, bringing a wide selection of top quality dance for only $15 per seat. The first two editions of the Festival attracted an audience of 18,106 and the free master-classes, artist panels and showcase attracted a combined attendance of 1,416.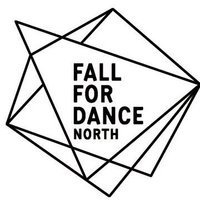 Organization Website Link:
Facebook
Twitter
---
Project Name:
Fall for Dance North 2019
Project Description:
This funding is for the marketing of "Fall for Dance North 2019", enhanced and expanded programming taking place at the Sony Centre, Ryerson Theatre, and Union Station in Toronto, from September 23 to October 6, 2019.
City:
Toronto
Region:
Toronto
Start Date:
2019-09-21
End Date:
2019-10-12
Amount Funded:
$65,000.00