Organization Name:
Corporation of the Town of Kingsville
Organization Description:
Kingsville,Ontario-Canada's most southerly community. On the 42nd parallel-further south than French Riviera! Most sunny days in country & 18 area wineries!

Organization Website Link:
Facebook
Twitter
---
Project Name:
Highland Games 2019
Project Description:
This funding is for the marketing of Kingsville's "Highland Games", a revived event taking place June 22, 2019 in Lakeside Park in the heart of Kingsville. Programming includes: (1) Opening ceremony; (2) Pancake breakfast; (3) Scottish & Celtic market; (4) Piping and highland dance competitions ; (5) Kilt Run/Walk; (6) Caber toss, tug of war competitions; (7) Sheep herding and sheering demonstrations; (8) Mass band parade; (9) Pipe band and solo competitions; and (10) Evening musical entertainment: "The Mudmen". Partners include: Kingsville B.I.A, Kingsville Canadian Legion, Pipers' and Pipe Band Society of Ontario (PPBSO), Walkers and Runners around the County of Essex (W.R.A.C.E.), Windsor and District Highland Dance Association (W&DHDA), Canadian Scottish Athletic Federation (CSAF), Windsor Police Pipe Band, Tourism Windsor/Essex/Pelee Island, Banded Goose Brewing Company, Kingsville Brewing Company, The Grove Brewery, and Pelee Island Winery.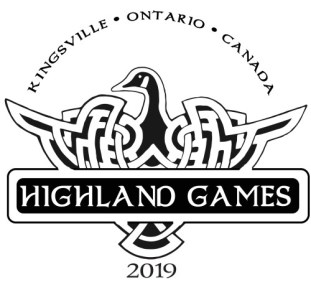 Project Website Link
City:
Kingsville
Region:
Southwestern Ontario
Start Date:
2019-06-22
End Date:
2019-06-22
Amount Funded:
$7,000.00