Can you feel it? Spring is in the air! This week, we're featuring art exhibits, film screenings, and musical concerts, along with a special preview of what's coming up next month. 
___________________________________________________________________
UPCOMING EVENTS
___________________________________________________________________
ROYAL CONSERVATORY OF MUSIC  
Concert Series at Koerner Hall

La belle Helene by Jacques Offenbach
March 18 & 20, 2015 | 7:30PM
In this parody of the story of Helen of Troy's elopement with Paris, which set off the Trojan War, Offenbach's witty political and cultural satire finds the perfect heroine to poke fun at many of the conventions of the past and present. The Royal Conservatory Orchestra and vocal students of the Glenn Gould School will be conducted by Uri Mayer and the production is directed by Joel Ivany.
Lisa Batiashvili & Paul Lewis
March 27, 2015 | 8PM
Praised by audiences and fellow musicians for her virtuosity and "profound sensitivity" (Financial Times), "Batiashvili somehow manages to find the perfect balance between the precision and technique displayed on her recordings, and the panache necessary to convey the solo part to the live audience." (Bachtrack) Celebrated British pianist Paul Lewis's inspired work at the piano has been lauded for its keen emotional sensitivity and profound interpretive finesse with a "fine balance of Olympian poise and emotional engagement." (Chicago Tribune)
Ryan Truesdell's Gil Evans Project
March 28, 2015 | 8PM
One of New York's best new big bands is conducted by Ryan Truesdell. Voted the #1 Rising Star Big Band by the Downbeat Critics' Poll, Truesdell's new CD, Centennial Project, delves into the work of Toronto-born composer Gil Evans, who was Miles Davis's collaborator on albums such as Birth of the Cool, Sketches of Spain, and Porgy & Bess. "The year's most illuminating act of jazz repertory was this bright and meticulous album by Mr. Truesdell… The playing is impeccable, as is the ensemble blend, underscoring both the composer's genius and the interpreter's clear vision." (The New York Times)
___________________________________________________________________
INSIDE OUT: LGBT FILM FESTIVAL
Retro Film Screenings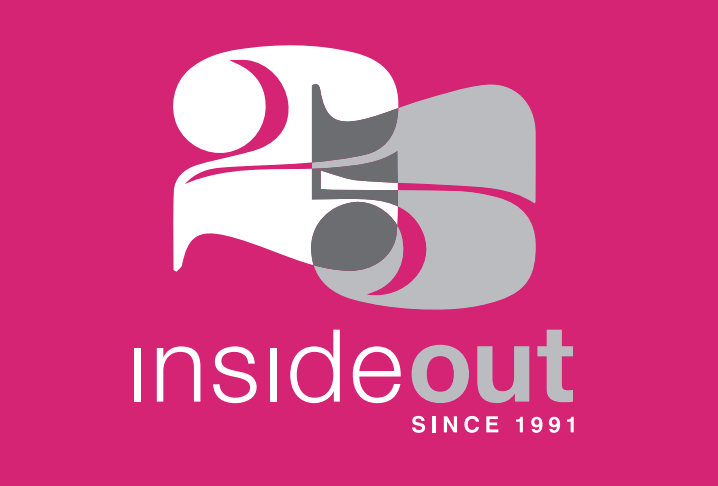 Sit back, relax and indulge in a reflection of what remains most important to Inside Out – telling our stories on screen. Celebrate the 25th anniversary of Inside Out with a series of retro films screenings – complete with the 1991 ticket price of $5.50. Upcoming screening:
The Wedding Banquet – March 25, 2015 | 7:30PM 
A young, gay professional living in New York plots to avoid coming out to his family by marrying a woman. His plan hilariously backfires when his parents insist on visiting from Taiwan to attend the wedding.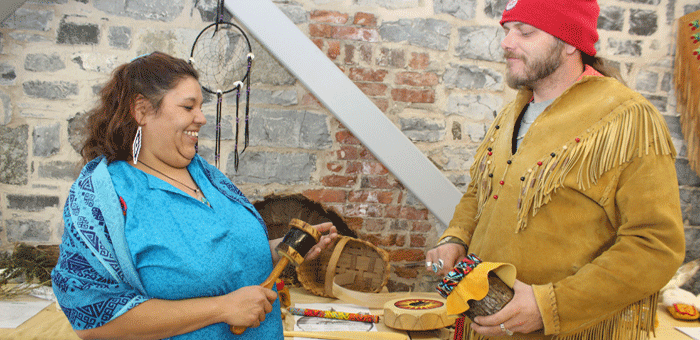 ___________________________________________________________________
THE TETT   
Cultural Workshops Educate from an Aboriginal Perspective
Programming from art groups and creativity studios isn't the only thing going on at the Tett over the coming weeks. A series of workshops educate people about Kanienkahaka language and cultural traditions through craft, language, song dance and feast. Depending on the week, attendees can make things like beaded earrings, dream catchers, cornhusk dolls, rattles, moccassins and bone bead bracelets and learn skills like loomwork and flatstitch beading. Upcoming workshop:
March 21, 2015 | 10AM – 4PM
Entsitewayen'tho: Bone Bead Bracelets
March 28, 2015 | 10AM – 4PM
___________________________________________________________________
ONGOING EVENTS
___________________________________________________________________
THE POWER PLANT CONTEMPORARY ART GALLERY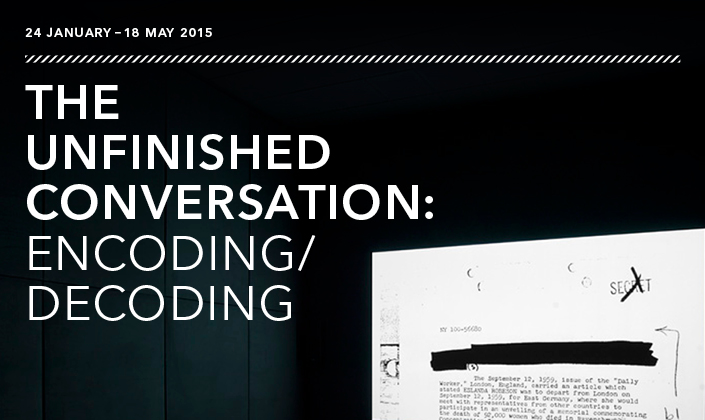 The Unfinished Conversation: Encoding/Decoding is a group exhibition of work that will examine the physical manifestations and the mind-set of specific visual dynamics of the post-WWII era. On now at The Power Plant Contemporary Art Gallery at Harbourfront Centre, Toronto.
___________________________________________________________________
THEMUSEUM
Getting Naked – ON NOW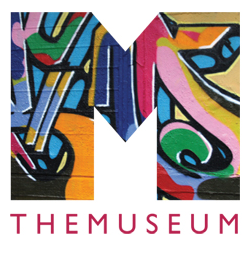 The Canadian Council Art Bank has been collecting work by the best Canadian artists of our time for over forty years, becoming the world's largest collection of contemporary Canadian art. The Art Bank shares its collection through art rental and outreach programs which sees approximately 3,000 works on display at various locations each year. But rarely are the works that depict subjects who are naked, nude, or unclothed exhibited, pieces which make up a large percentage of the collection.
THEMUSEUM is displaying almost a hundred of these works that range in date, media, subject and styles. The exhibit encourages the audience to explore themes that will differentiate the pieces from those conventionally considered objectifying, pornographic or controversial. It is designed to educate, entertain and give viewers an engaging experience to explore contemporary Canadian art that the country has been so reluctant to publicly display. These unique works will challenge perceptions, create discussion and ultimately determine: do you GET Naked?
___________________________________________________________________

The Lost Dhow: A Discovery from the Maritime Silk Route
In 1998, an Arab ship carrying goods from China was discovered at the bottom of the Indian Ocean off Belitung Island, Indonesia. Dating from the 9th century (China's Tang Dynasty), the Belitung shipwreck is the earliest Arab vessel of this period to be found with a complete cargo, including silver ingots, bronze mirrors, spice-filled jars, intricately worked vessels of silver and gold, and thousands of ceramic bowls, ewers, and other vessels. Uncovering its mysterious origins reveals the interconnections between two great powers, the Tang and Abbasid Empires, whose influence collectively stretched from the East China Sea to North Africa.
Inspired by India: Paintings by Howard Hodgkin
British painter, printmaker, and collector Howard Hodgkin (b. 1932) has been passionate about Indian culture, geography, and history for most of his life. Given this passion and his frequent visits to the country over a period of some 50 years, it is not surprising that India has had a lasting influence on his own work. For viewers, tracing this inspiration through paintings spanning Hodgkin's career is an exhilarating experience. The exhibition Inspired by India: Paintings by Howard Hodgkin celebrates Hodgkin's signature style of highly physical, vibrantly coloured work that dares to stop viewers in their tracks.
Visions of Mughal India: The Collection of Howard Hodgkin
The second half of the 16th century until the first half of the 19th century was a time of cultural merging that saw Persian themes, Indian colours, and Western influences find their way into Indian architecture and art. Never before shown in North America, the exhibition Visions Of Mughal India: The Collection of Howard Hodgkin features exquisite paintings from this period produced in the Mughal court, the Deccani Sultanates, and the Rajput kingdoms.
___________________________________________________________________
SPRING PREVIEW 
___________________________________________________________________
A special sneak preview of what's coming up next month:  

Canadian Opera Company presents The Barber of Seville, Gioachino Rossini
In the perfectly paced frenzy of this riotous romp, barber Figaro helps a lovesick nobleman win the woman of his dreams. On stage at the Four Seasons Centre for the Performing Arts, April 17 to May 22, 2015.

Hot Docs Canadian International Documentary Festival is North America's largest documentary festival, conference and market, and takes place in Toronto, Canada. Each year, the Festival presents a selection of more than 180 cutting-edge documentaries from Canada and around the globe. Through its industry programs, Hot Docs also provides a full range of professional development, market and networking opportunities for documentary professionals.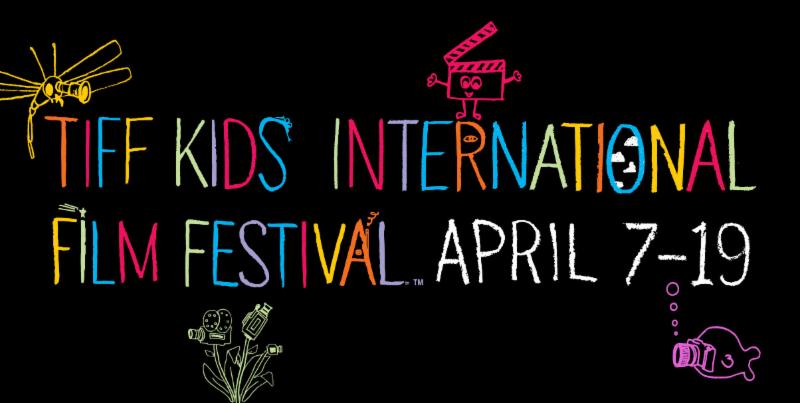 TIFF Kids is one of the largest children's film festivals in the world! Presented each April, the festival offers a diverse slate of programming from Canada and around the globe, using the power of film not just to entertain children and parents but also to foster new ideas about the complex issues facing young people today.
___________________________________________________________________
IN THE COMMUNITY 
___________________________________________________________________
2015 FEO AWARD WINNERS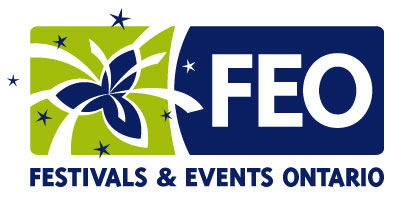 Congratulations to this years FEO Award Program recipients! The 2015 FEO Awards were handed out on Friday, March 6 during FEO's Annual Conference, Let the Inspiration Flow, in Niagara Falls, Ontario and were judged by an independent panel of judges late November 2014.
___________________________________________________________________
BLOOR ST. CULTURE CORRIDOR

Event Highlights: 
Special Events
The Native Canadian Centre of Toronto invites the public to attend a variety of classes and events offered in March and April. Unique opportunities include Mixed Hand Drumming every Monday, 6pm-7:45pm, Beading Class Tuesday evenings, 6pm-7:45pm, and the Big Drum Social, Thursdays 6:30pm-8:45pm.
Music
Tafelmusik Baroque Orchestra & Chamber Choir presents Bach St. John Passion, directed by Ivars Taurins, March 19-21 at 8pm and March 22 at 3:30pm, at Trinity-St. Paul's Centre, Jeanne Lamon Hall, featuring soprano Julia Doyle, countertenor Daniel Taylor, tenor Charles Daniels, and baritone Peter Harvey.
Film
Nineteenth Century Literature in Classic Film, the Bata Shoe Museum's ongoing film series, continues on March 26 with Hound of the Baskervilles (1939), starring Basil Rathbone and Nigel Bruce; April 16 with Madame Bovary (1949), starring Jennifer Jones and Van Heflin. Screenings at 6pm, pay what you can admission. Seats are first come, first served.
Exhibitions
Douglas Coupland: everywhere is anywhere is anything is everything, is on display at the Royal Ontario Museum (ROM), until April 26. Through diverse media ranging from Lego to found materials, painting to installation, Coupland examines the 21st-century condition, Canadian cultural identity, the power of language, and the pervasive presence of technology in modern life.
Storytelling
On March 21, The Japan Foundation, Toronto's Katari Japanese Storytellers present All Aboard! On the Katari Story Time Machine. Enjoy an afternoon of storytelling, song, and dance. Programs from 3pm-5pm. Admission is free. English with some Japanese. Program reservations required.
Lectures
The Gardiner Museum's Women, Art, & Social Change: The Newcomb Pottery Enterprise Programming continues with lectures Justice for Women & Girls with Disabilities, by speaker Shantha Rau Barriga, Director of Disability Rights, Human Rights Watch, on March 11 and The Arts & Crafts of Newcomb Pottery, by speaker Martin Eidelberg, Professor Emeritus of Art History, Rutgers University, on April 16. Lectures are 6:30pm-8pm.
___________________________________________________________________
___________________________________________________________________