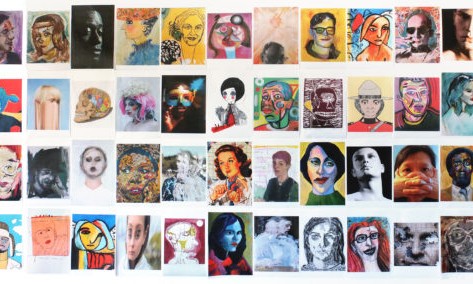 Mental Health Takes Centre Stage at the Being Scene Festival
Workman Arts celebrates its 30th anniversary with a very special edition of the Being Scene Festival, its annual juried art exhibition! Opening on March 1 at the Gladstone Hotel, the event will feature more than 60 artworks by artists living with mental illness and addiction. This year, a jury of established artists, curators and gallerists has evaluated over 400 submissions to produce an engaging and thought-provoking exhibit of paintings, sculpture, media-art and other contemporary media. Highlights include the eclectic Portrait Wall and curated room Off the Wall, in which established artists tackle issues of identity and mental health in contemporary new media.
Workman Arts is an internationally-renowned arts and mental health organization that empowers artists with lived experience while challenging and advancing perspectives on mental health.
Being Scene Festival runs from March 1-25 at the Gladstone Hotel.
***
La santé mentale sous les projecteurs au Being Scene Festival
Workman Arts célèbre son 30e anniversaire avec une édition très spéciale du Being Scene Festival, son exposition-concours annuelle ! Le vernissage de l'exposition, qui aura lieu le 1er mars à l'Hôtel Gladstone, mettra en lumière plus de 60 œuvres réalisées par des artistes ayant une maladie mentale ou une toxicomanie. Cette année, un jury composé d'artistes, de conservateurs et de galeristes établis a évalué plus de 400 œuvres pour monter une exposition stimulante et inspirante de peintures, sculptures, pièces d'art médiatique et d'autres moyens d'expression contemporains. Parmi les attractions principales, il y a le Portrait Wall et la salle d'exposition Off the Wall où des artistes établis abordent des questions d'identité et de santé mentale dans de nouveaux médias contemporains.
Workman Arts est un organisme d'arts et de santé mentale reconnu mondialement qui donne aux artistes qui ont un vécu des moyens d'agir tout en contestant les idées préconçues et en faisant avancer la cause de la santé mentale.
Being Scene Festival se déroule du 1er au 25 mars à l'Hôtel Gladstone.
___________________________________________________
Go Beyond Human Limits at Science North!
Science North's newest traveling exhibition invites visitors to experience the thrill of extreme sports through hands-on exhibits, interactive installations and immersive environments. This extremely engaging exhibit explores the science behind extreme sports: psychology, physiology, engineering, physics – and much more! At Beyond Human Limits, visitors will learn about the incredible athletes that are pushing the boundaries of what is possible through a combination of artistry, skill and motivation. Climb a rock wall, take a (simulated) flight, trace the steps of parkour and get inside a big wave!
Beyond Human Limits runs from March 5 to September 3 at Science North.
Buy your tickets here!
***
Repoussez les limites humaines à Science Nord !
La plus récente exposition itinérante de Science Nord invite les visiteurs à vivre l'excitation des sports extrêmes grâce à des expositions pratiques, des installations interactives et des environnements immersifs. Cette exposition extrêmement fascinante explore les aspects scientifiques des sports extrêmes : psychologie, physiologie, technologie, physique et bien plus ! Avec Au-delà des limites humaines, les visiteurs apprendront comment des athlètes incroyables repoussent les frontières du possible en combinant sens artistique, habiletés et motivation. Escaladez une paroi rocheuse, faites un vol (simulé), traversez les étapes de parkour et foncez à l'intérieur d'une grande vague !
 
Au-delà des limites humaines se déroule du 5 mars au 3 septembre à Science Nord.
 
Achetez vos billets ici !
___________________________________________________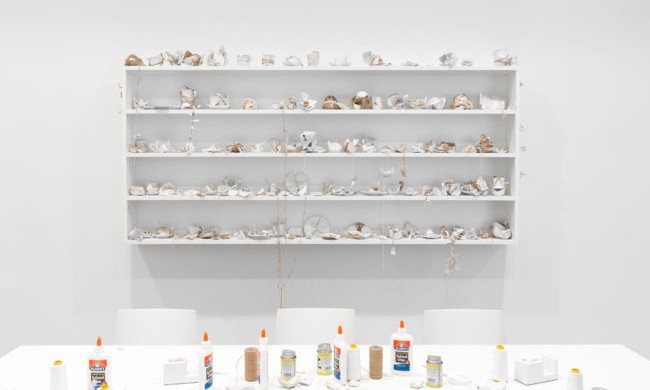 'Contemplation over Sparkly Spectacle': The Riverbed at the Gardiner
"It's a timely intervention for a fractious time … The Riverbed eschews spectacle in a moment where simple gestures toward togetherness and belonging seem like radical things." – Toronto Star
The Toronto Star calls it a 'living, evolving document of collective action' – a quiet (but no less impressive) counterpoint to Yayoi Kusama's sparkly AGO show. Yoko Ono's The Riverbed, on now at the Gardiner Museum, is an interactive work inspired by conceptualism and the Japanese practice of Zen. In this three-part installation, the artist invites visitors to come together in a 'temporary village' and produce a collaborative manifestation of their hopes and dreams. On February 23, in honour of the opening, three local artists will follow Ono's instructions on how to scream (1. against the wind 2. against the wall 3. against the sky) and push their voices to the limit. The line-up includes Element Choir, spoken word artist/dub poet Lillian Allen and cosmic funk/improv vocal artist Mamalia.
The Riverbed runs until June 3.
Buy your tickets here.
***
Du recueillement en contrepoint à un spectacle étincelant : The Riverbed au Gardiner Museum
Le Toronto Star le décrit comme « un document vivant et en pleine évolution d'une action collective », un contrepoint tranquille (mais tout aussi impressionnant) au spectacle étincelant de Yayoi Kusama au MBAO. The Riverbed de Yoko Ono, en cours au Gardiner Museum, est une exposition interactive inspirée par le conceptualisme et la pratique zen du Japon. Dans cette installation en trois parties, les visiteurs se rassemblent dans un « village provisoire » pour réaliser une manifestation collective de leurs espoirs et de leurs rêves. Le 23 février, à l'occasion de l'ouverture, trois artistes locaux suivront les directives d'Ono sur la manière de crier (1. dans le vent 2. contre le mur 3. vers le ciel) afin de pousser leurs voix à la limite. Le programme comprend Element Choir, l'artiste de créations orales et de dub poetry Lilian Allen et Mamalia, une artiste lyrique de funk cosmique et d'improvisation.
 
The Riverbed a lieu jusqu'au 3 juin.
 
Achetez vos billets ici.
___________________________________________________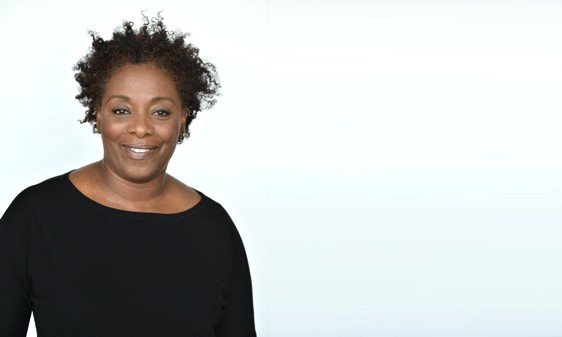 Maxine Bailey Joins 2018 Giller Prize Jury
Maxine Bailey, OCAF Board Member and the VP of Advancement at TIFF, will be part of the 2018 Scotiabank Giller Prize Jury. As an active member in arts and community-based projects, she co-wrote the award-winning play Sistahs and co-founded the Black Artists Network in Dialogue (BAND), which showcases black cultural contributions. Bailey participates in a number of advisory boards and steering committees, including the Toronto Arts Council Advocacy Committee, the City of Toronto's Film, Television and Digital Media Board, and The Power Plant Contemporary Art Gallery Board.
***
Maxine Bailey se joint au jury des Giller Prize 2018
 
Maxine Bailey, membre du conseil d'administration du FMCO et vice-présidente du développement du TIFF, fera partie du jury des prix Scotiabank Giller Prize en 2018. Très active au sein de projets artistiques et communautaires, elle a coécrit la pièce primée Sistahs et cofondé le Black Artists Network in Dialogue (BAND), qui met en valeur les contributions des Noirs à la culture. Bailey participe à plusieurs conseils consultatifs et comités de direction, y compris le comité de défense du Toronto Arts Council ainsi que les conseils d'administration du Toronto Film, Television and Digital Media Board de la Ville de Toronto et de la Power Plant Contemporary Art Gallery.
___________________________________________________
More News from the Cultural Sector // D'autres nouvelles du milieu culturel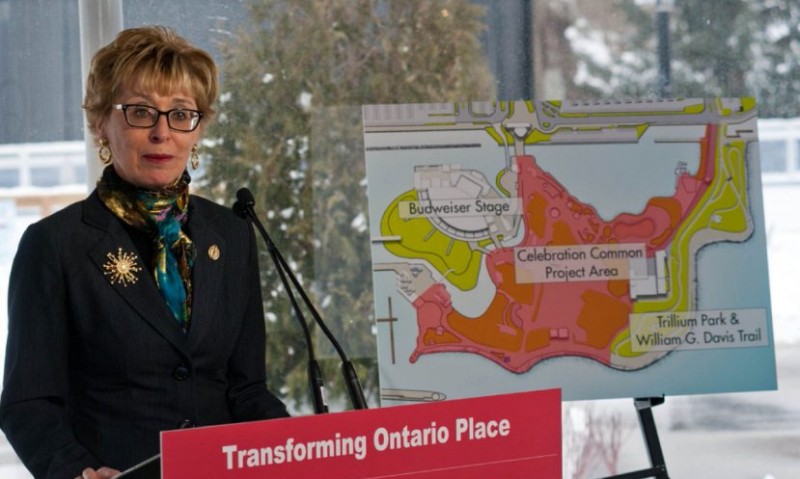 The province announces a new waterfront attraction at Ontario Place! The 20-acre multi-use green space has been named "Celebration Common" and will be used to host open air cultural activities, festivals, community events and recreation. The project is estimated to take about three years.
***
La province va de l'avant avec une nouvelle attraction riveraine à la Place de l'Ontario ! L'espace vert multifonctionnel de 20 acres a été baptisé « aire commune de célébration » et accueillera des activités culturelles en plein air, des festivals, des activités communautaires ainsi que différentes activités de loisirs. On estime que le projet sera finalisé dans trois ans.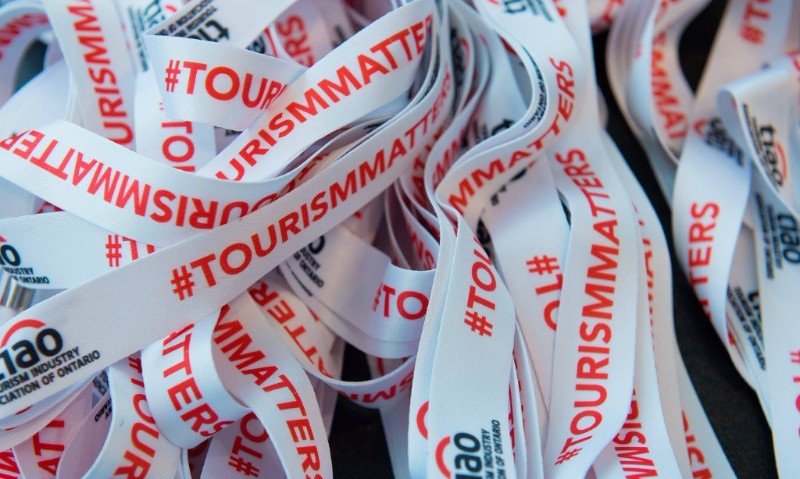 The Honourable Daiene Vernile is slated to address attendees as part of the welcome and opening remarks at TIAO's upcoming Tourism Issues Forum on February 22. On this year's agenda: sessions about the Municipal Accommodation Tax, Bill 138, the Provincial Election – and a Red Tape Challenge consultation session!
***
Le 22 février, l'honorable Daiene Vernile doit s'adresser aux participants dans le cadre de l'accueil et des allocutions d'ouverture du prochain forum du TIAO, Tourism Issues Forum. À l'ordre du jour cette année : séances sur la taxe d'hébergement municipal, la loi 138, l'élection provinciale… et une séance de consultation pour contester la paperasserie !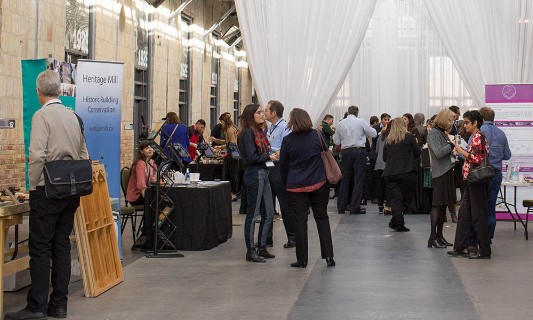 Ontario Heritage Week is on from February 19-25. Hosted by the Ontario Heritage Trust, the event raises awareness about the province's heritage resources and heritage-related issues. This year, Heritage Week commemorates 100 years of women's suffrage in Ontario – what it meant for women who became enfranchised and those who were still excluded.
***
La Semaine du patrimoine en Ontario est en cours du 19 au 25 février. Organisée par la Fiducie du patrimoine ontarien, cette manifestation est une occasion de réfléchir aux ressources de la province en matière de patrimoine ainsi qu'aux préoccupations qui leur sont associées. Cette année, la Semaine du patrimoine commémore le centenaire du suffrage féminin en Ontario, en soulignant ce qu'il signifiait pour celles qui se sont émancipées et, surtout, ce qu'il signifiait pour les femmes qui en étaient encore exclues.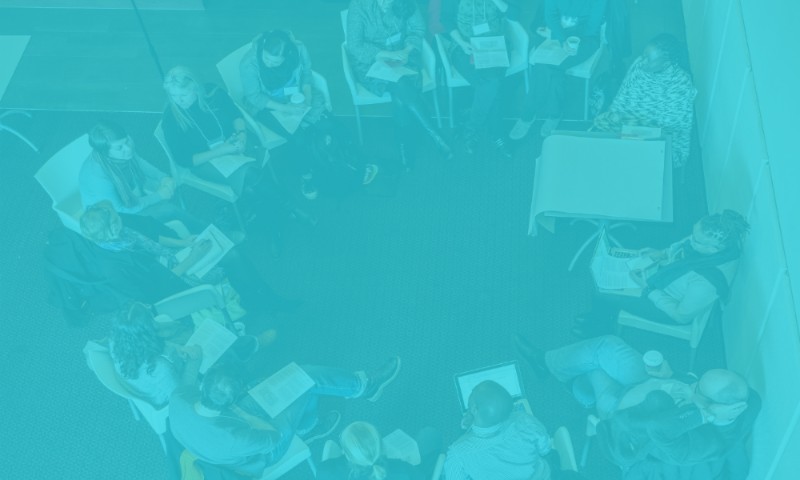 The Mass Culture initiative is hosting a series of consultations across the country with the goal of shaping the future of Canadian cultural policy research. A diverse group of stakeholders has been invited to share their thoughts on the country's unique research needs. Visit the Mass Culture website to learn more.
***
L'initiative Mobilisation culturelle organise une série de consultations à travers le pays dans le but de façonner l'avenir de la recherche de politiques pour le secteur culturel au Canada. Des partenaires d'horizons variés ont été invités à livrer leurs réflexions sur les besoins en recherche propres à la réalité du pays. Visitez le site Web de Mobilisation culturelle pour en savoir plus.