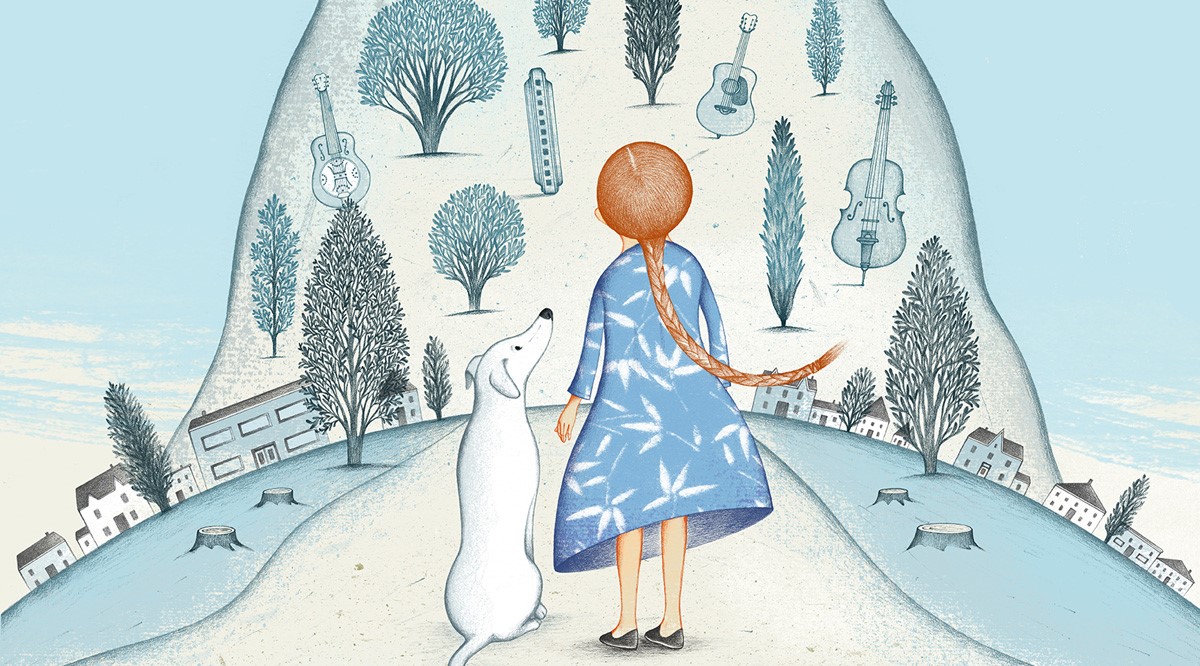 Soulpepper Presents Rose: A New Musical
Soulpepper's Family Festival continues with the world premiere of Rose: A New Musical, opening on January 17. In the idyllic mountain town of Somewhere, everyone knows exactly who they are and what their place is – except for Rose. Follow along as Rose looks for answers and embarks on the adventure of a lifetime. This inspiring and joyful musical explores acceptance, love, and finding your own path, even when that path isn't what you thought it would be. Rose is an original Soulpepper creation by Sarah Wilson and Mike Ross, co-creator of Spoon River, a New York Times Critics Pick.
***
Soulpepper présente Rose: A New Musical
Le Soulpepper Family Festival se poursuit avec la première mondiale de Rose: A New Musical à compter du 17 janvier. Dans la ville montagnarde idyllique de Somewhere, chacun connaît exactement son rôle et sa place — sauf Rose. Suivez-la pendant qu'elle cherche des réponses et se lance dans l'aventure d'une vie. Ce musical inspirant et joyeux explore les thèmes de l'acceptation, de l'amour et de la nécessité de suivre coûte que coûte son propre chemin, même lorsque ce chemin n'est pas celui que l'on avait cru prendre. Rose est une création originale de Soulpepper, écrite par Sarah Wilson et Mike Ross qui ont créé conjointement Spoon River, un choix des critiques du New York Times.
____________________________________________________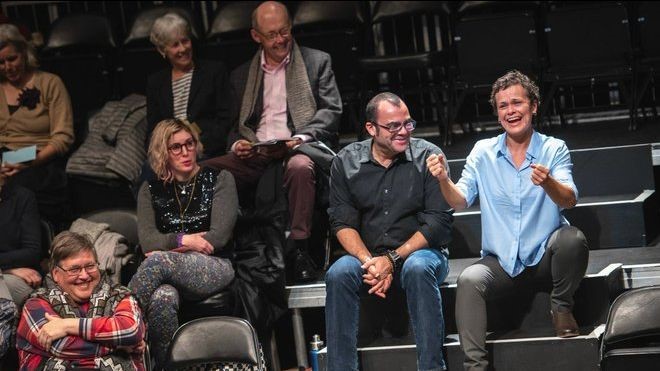 Talk is Free Theatre's Every Brilliant Thing
"One of the best plays of the year" – NOW
Opening on January 24, Talk is Free Theatre's Every Brilliant Thing is a refreshing, interactive play that charts the lengths we'll go to for those we love. With his mother in the hospital and a somewhat unhelpful father, a young boy (Michael Torontow) creates a list of little 'brilliant' things to comfort her. The show serves as a reminder that joy can be found in the seemingly insignificant, and that the unremarkable can become something quite remarkable.
***
Every Brilliant Thing de Talk Is Free Theatre
« Une des meilleures pièces de l'année » – NOW
La première d'Every Brilliant Thing de Talk is Free Theatre aura lieu le 24 janvier. Cette pièce rafraîchissante et interactive montre jusqu'où nous pouvons aller pour ceux que nous aimons. Sa mère est à l'hôpital. Comme son père ne sait pas trop comment se rendre utile, un jeune garçon (Michael Torontow) dresse une liste de petites choses « brillantes » pour réconforter sa mère. La pièce nous rappelle que la joie se trouve dans les détails qui semblent insignifiants, et que des actions banales peuvent devenir tout à fait remarquables.
____________________________________________________
Celebrate Local Creativity at DesignTO
DesignTO, formerly Toronto Design Offsite Festival, is back and bigger than over! Canada's largest cultural celebration of design takes place on January 18-27, with over 100 exhibitions, window displays, pop-ups and guest speakers. For its 9th edition, the Festival is introducing guided bus tours of DesignTO hotspots led by local design and art experts, including Globe and Mail's architecture critic Alex Bozikovic and OCAD's Dean of Design Dori Tunstall. Visitors can choose one of four tours happening every Saturday and Sunday of the festival. Don't miss the annual DesignTO Launch Party on January 18 at St. Lawrence Hall.
***
Célébrez la créativité locale avec DesignTO
DesignTO (anciennement le Toronto Design Offsite Festival) est de retour et plus grand que jamais! La plus grande célébration culturelle du design au Canada aura lieu du 18 au 27 janvier, avec plus de 100 expositions, vitrines, pop-ups et conférenciers invités. Pour sa 9e édition, le festival présente des visites en autocar de points chauds de DesignTO guidés par des experts locaux en design et en art comme Alex Bozikovic, critique d'architecture du Globe and Mail, et Dori Tunstall, doyenne de l'École d'art et du design (OCAD). Les visiteurs peuvent choisir l'une des quatre visites guidées organisées tous les samedis et dimanches du festival. Ne manquez pas la fête annuelle de lancement de DesignTO le 18 janvier au St Lawrence Hall.
____________________________________________________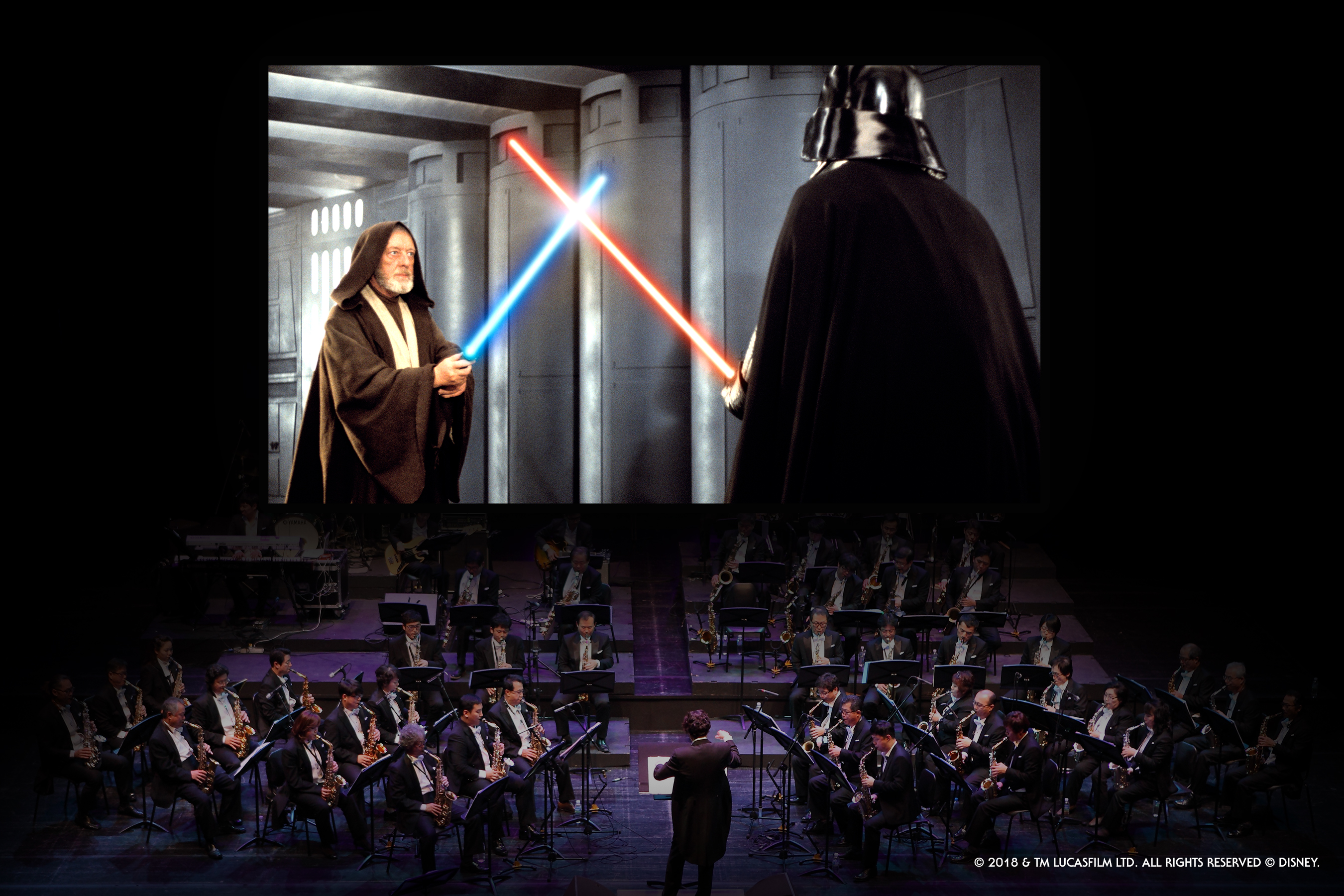 Star Wars in Concert at the TSO
Experience Star Wars as never before with the TSO Film Concert Series! Fans will be able to relive four epic episodes with John Williams' scores played live to picture by the Toronto Symphony Orchestra. The Series kicks off with presentations of A New Hope, running from January 23-26. Set 30 years after The Phantom Menace, the film begins when a young Luke Skywalker meets Jedi Obi-Wan Kenobi – and begins to discover his destiny. Accompanied by Han Solo, and quirky droid duo R2-D2 and C-3PO, the team sets out to rescue Rebel leader Princess Leia and destroy the Empire's ultimate weapon.
***
Star Wars en concert au TSO
Découvrez Star Wars comme jamais auparavant avec la série de concerts de musiques de film de l'Orchestre symphonique de Toronto! Les amateurs pourront revivre quatre épisodes épiques avec les partitions de John Williams interprétées en direct par le Toronto Symphony Orchestra. Le coup d'envoi de la série sera donné avec la présentation d'A New Hope du 23 au 26 janvier. Le film commence trente ans après The Phantom Menace, quand le jeune Luke Skywalker rencontre Jedi Obi-Wan Kenobi et apprivoise peu à peu son destin. Accompagnée de Han Solo et du duo de droïdes excentriques R2-D2 et C-3PO, l'équipe se met en route pour sauver la princesse Leia, la leader rebelle, et détruire l'arme ultime de l'Empire.
____________________________________________________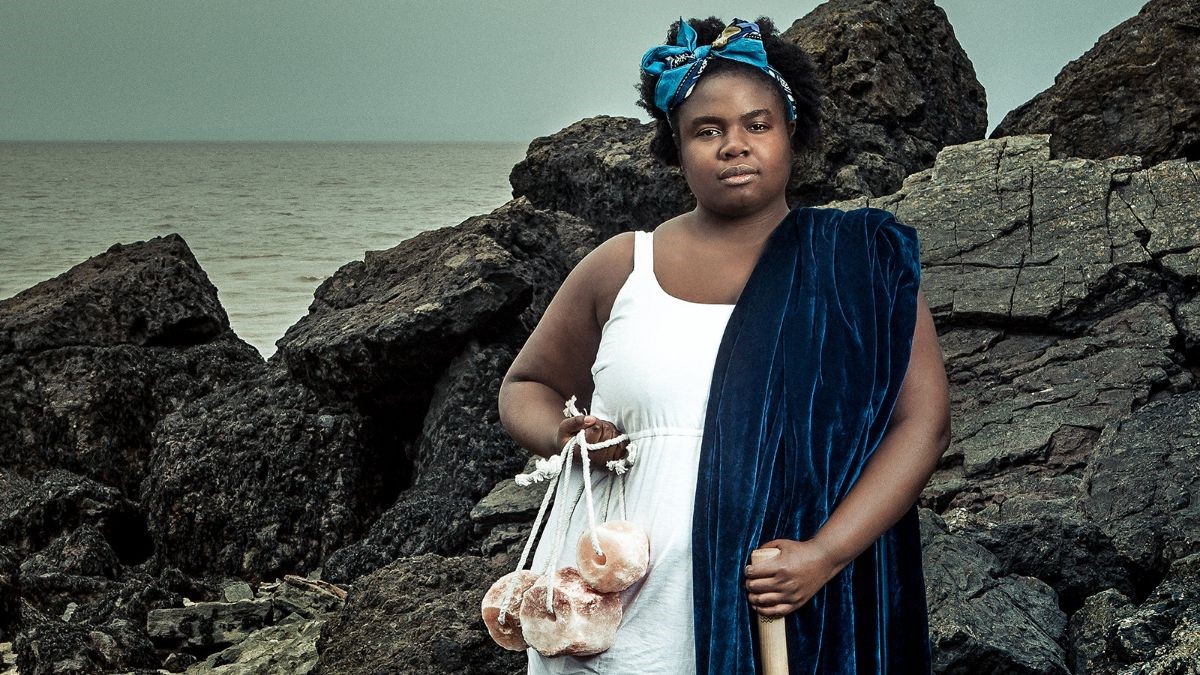 Progress Festival 2019: Politics, Pain and Power
This year's edition of The Theatre Centre's Progress Festival features nine innovative works of contemporary theatre that examine the intersection of body, politics and place. The festival kicks off with the Toronto premiere of Cock and Bull, in which three women convene on the eve of the UK general election to perform their own, alternative, party conference. "A quiet, luminously brilliant, meditation on politics and pain" (Exteunt Magazine), the timely piece explores issues of power, voice and agency. Opening on January 31, salt. follows two artists as they retrace one of the routes of the Transatlantic Slave Triangle. This is a story of grief, ancestry, home, forgetting and colonialism.
***
Progress Festival 2019: politique, douleur et pouvoir
Cette année, le Progress Festival de The Theatre Centre présente neuf œuvres innovatrices de théâtre contemporain au carrefour du corps, de la politique et de l'endroit. Le coup d'envoi du festival est donné avec la première torontoise de la pièce Cock and Bull : trois femmes se réunissent à la veille des élections générales au Royaume-Uni pour présenter une autre vision avec leur propre conférence de parti. « Une méditation calme, lumineuse et brillante sur la politique et la douleur » (Exteunt Magazine), cette pièce d'actualité explore des enjeux de pouvoir, de prise de position et d'action. Dans salt., deux artistes retracent l'un des itinéraires du triangle transatlantique des esclaves. La première de cette histoire de deuil, d'ascendance, de patrie, d'oubli et de colonialisme aura lieu le 31 janvier.
____________________________________________________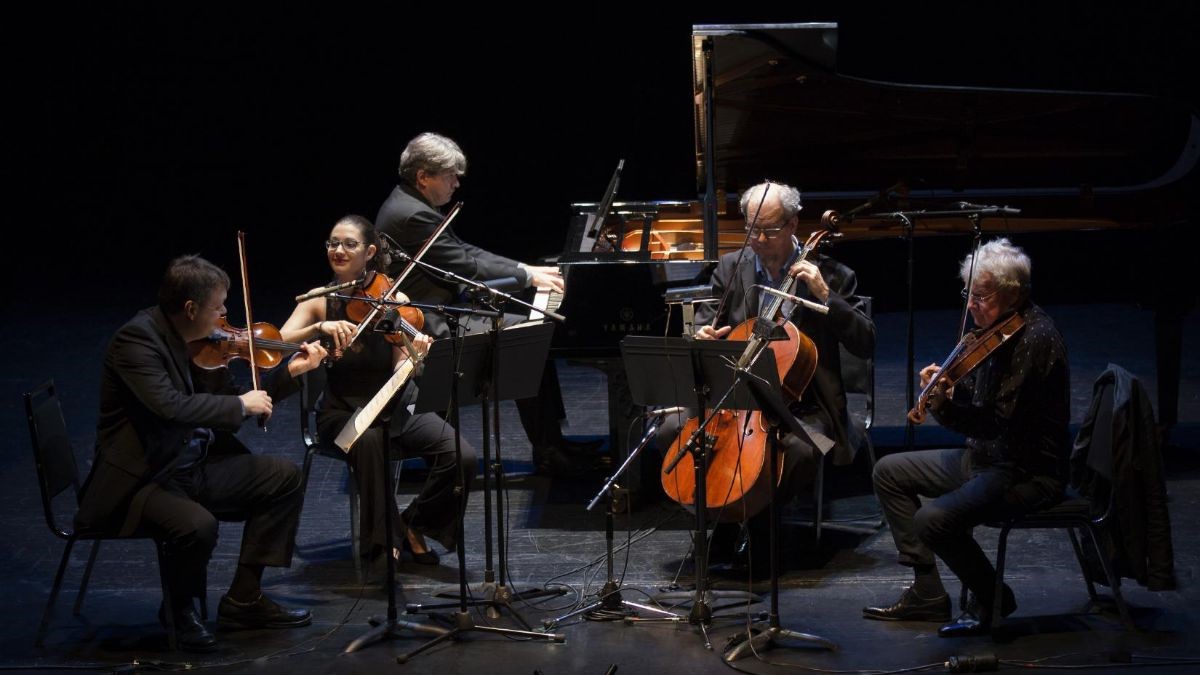 Art of Time's …Hosted by Glenn Gould in Richmond Hill
"A concert program that satisfies on every level" – Ludwig Van Toronto
Art of Time's masterful traveling concert series continues with …Hosted by Glenn Gould, presented on January 31 at the Richmond Hill Centre for the Performing Arts. Canadian icon Glenn Gould was known as both a musical genius and a great eccentric. As part of this unique show, screenings of CBC's Glenn Gould on Television act as introductions to live performances of chamber music by Dmitry Shostakovich and Ludwig van Beethoven.
***
…Hosted by Glenn Gould d'Art of Time à Richmond Hill
« Un concert qui nous comble à souhait » — Ludwig Van Toronto
La série magistrale de concerts en tournée d'Art of Time se poursuit avec le spectacle …Hosted by Glenn Gould présenté le 31 janvier au Richmond Hill Centre for the Performing Arts. La légende canadienne Glenn Gould était à la fois un génie de la musique et un grand excentrique. Dans le cadre de cette représentation unique, des extraits de l'émission Glenn Gould on Television de la CBC servent d'introduction aux prestations en direct de musiques de chambre composées par Dmitry Chostakovitch et Ludwig van Beethoven.
____________________________________________________
MORE NEWS FROM THE CULTURAL SECTOR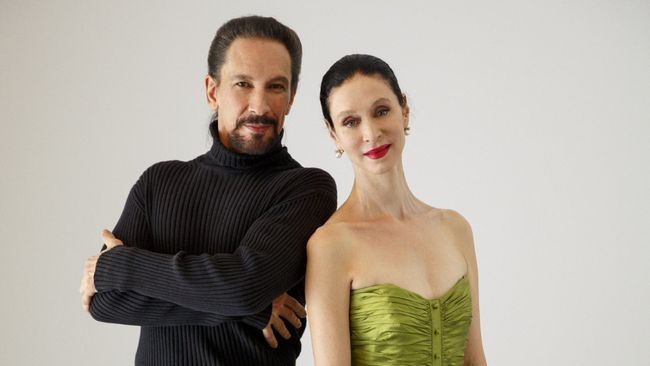 Opera Atelier Co-Artistic Directors Appointed to Order of Canada
Opera Atelier founding Co-Artistic Directors Marshall Pynksoki and Jeannette Lajeunesse Zingg have been appointed to the Order of Canada. The honour recognizes their outstanding impact on the performing arts in Canada and longtime commitment to the mentorship of young artists through The School of Atelier Ballet. Pynksoki and Zingg were among Globe and Mail's 2018 Canadian artists of the year. We also extend our congratulations to Ballet Jörgen Artistic Director and CEO Bengt Jörgen, who was among this year's appointees. Click here for the full list.
***
Codirecteurs artistiques d'Opera Atelier nommés à l'Ordre du Canada
Marshall Pynksoki et Jeannette Lajeunesse Zingg, codirecteurs artistiques fondateurs d'Opera Atelier, ont été nommés membres de l'Ordre du Canada. Cet honneur reconnaît leur contribution exceptionnelle aux arts de la scène au Canada et leur engagement de longue date envers le mentorat des jeunes artistes par l'entremise de The School of Atelier Ballet. Pynksoki et Zingg ont été parmi les artistes canadiens de l'année 2018 du Globe and Mail. Nous félicitons aussi Bengt Jörgen, directeur artistique et chef de la direction du Ballet Jörgen, qui faisait partie des personnes nommées cette année. Cliquez ici pour la liste complète.
____________________________________________________
WHAT'S NEXT?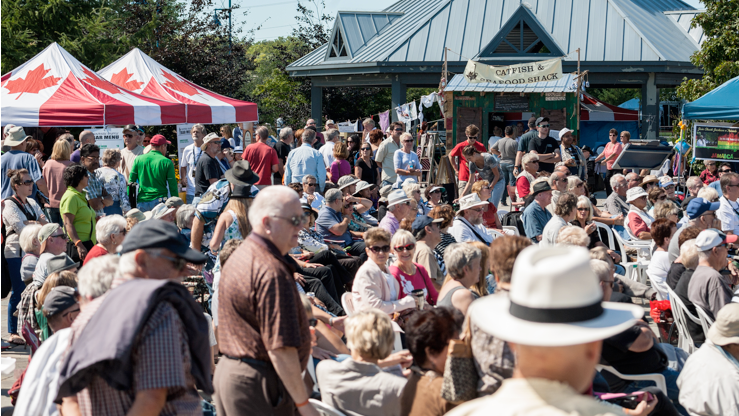 Hot Docs, CONTACT, The Foster Festival, Tall Ships Challenge, Southside Shuffle, and many more! Keep an eye on our website for news about upcoming events.
***
Hot Docs, CONTACT, The Foster Festival, Tall Ships Challenge, Southside Shuffle et bien d'autres! Rendez-vous sur notre site Web pour tout savoir sur les prochains événements.
____________________________________________________