Nom de l'organisme
Festival franco-ontarien (2006) inc.
Description de l'organisme
Promouvoir le développement culturel, intellectuel, moral, physique et général des francophones de la province de l'Ontario par l'entremise de festivals et d'activités similaires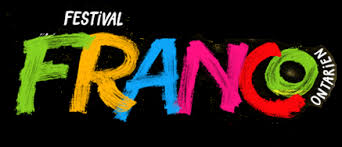 Site web de l'organisme
Facebook
Twitter
---
Projet
Le Franco 2019 - On se retrouve au Franco
Description du projet
Festival Franco Ontarien's «On se retrouve au Franco!» ("We meet again at Franco!") takes place in Major's Hill Park and the Byward Market in Ottawa June 12 to 15, 2019. Organizers have planned three new elements for the 2019 Festival: (1) Redevelopment of the site: To provide an optimal audience experience, the Festival site will be redesigned to centre all activities under a new big-top tent, under which there will be several vendor kiosks, a VIP area, a bar and a restaurant. A second smaller stage will also be set up for performances by emerging Franco-Ontarian artists. Other programming planned for the big top includes: a culinary presentation by the embassies France, Haiti, and the Congo as well as a highschool reunion of alumni groups of three French-language secondary schools in the region: De La Salle Public High School, Samuel-Genest Catholic College, and Garneau Catholic High School; (2) Reunion-Themed Opening Night Performance: The opening night performance will reunite artists that have performed together at past Festivals: DJ UnPier (Ontario) will return with Jacobus (Nova Scotia); Kimya (Ontario) and Moonfruits (Ontario) will perform together for the first time since 2015; Ariane Moffatt (Quebec) will have play with her former bassist Marie-Pierre Arthur (Quebec); and Eric Lapointe alongside Céleste Lévis; (3) A free mystery show targeting teenage and young adult audiences in the ByWard Market on Saturday June 14. Organized in partnership with the Le Réveil, a francophone cultural association for youth, the show will be heavily promoted in the Ottawa school network.
Ville
Ottawa
Region
Sud-Est de l'Ontario
Date de début
2019-06-12
Date de fin
2019-06-15
Montant financé
45 000.00$