Nom de l'organisme
Northern Lights Festival Boreal
Description de l'organisme
The Northern Lights Festival Boreal (NLFB) was founded in 1972 to maintain and operate festivals in northern Ontario. The organization has grown over the last 30 years from a one day music and arts festival to a three day cultural and tourism attraction event featuring francophone, aboriginal, world beat and grass roots music. NLFB is a non-profit, charitable music presenter in Northern Ontario. The organization provides valuable exposure and career development opportunities for emerging artists, while also presenting highly acclaimed artists, and keeping the region on the map for acclaimed touring acts. The majority of the programming takes place in Ramsey Park located in front and beside Science North in an incredibly scenic setting.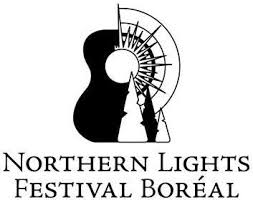 Site web de l'organisme
Facebook
Twitter
---
Projet
Northern Lights Festival Boréal: 2018 Enhancements
Description du projet
This application is for "Northern Lights Festival Boreal: 2018 Enhancements", an expanded Festival taking place July 5 to 8, 2018 on the shores of Ramsey Lake in Bell Park, in Sudbury. The 2018 Festival will see the permanent addition of a fourth day to the Festival, after Thursday programming had been made possible with Canada 150 funding in 2017. Programming for the four-day Festival will include: (1) a line up of world-class African musicians, with a higher concentration of these artists on the Thursday at the Grace Hartman amphitheatre, and late-night programming continuing at two downtown clubs; (2) Friday programming will run from 5pm to midnight onsite, with two major stages operating until midnight. After midnight the programming will continue 'after-hours' at two club venues; (3) Saturday and Sunday programming will run from 11am-midnight, with four major stages, an impromptu jam stage, and musical cruises on Ramsey Lake throughout the day. From 6pm-midnight the two major stages operate, and the programming continues 'after-hours' again at two club venues; and (4) ancillary activities include storytelling, visual and installation arts, dance, performance, family activities, numerous artisans, vendors and makers.
Ville
Sudbury
Region
Nord de l'Ontario
Date de début
2018-07-05
Date de fin
2018-07-08
Montant financé
25 000.00$