Nom de l'organisme
Kingston Theatre Alliance
Description de l'organisme
Incorporated in 2016, the Kingston Theatre Alliance (KTA) is an umbrella organization that fosters Kingston-based theatre artists and organizations with the backing of professional, educational and municipal partners. Their purpose is to elevate the practice and exposure of the local theatre community in an effort to establish Kingston as the primary theatrical tourism destination between Toronto and Montreal. Since 2015 the KTA has produced the Kick and Push Festival, a professionally-run three week-long festival that features Canadian performers presenting original, international award-winning work across eight venues in Kingston's downtown core.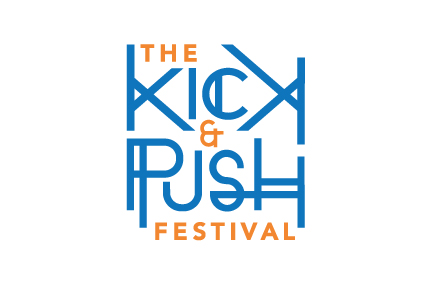 Site web de l'organisme
Facebook
Twitter
---
Projet
The Kick and Push Festival
Description du projet
This application is for the "Kick and Push Festival 2018", and enhanced and expanded elements that will take place in Kingston from July 18 to August 12, 2018. Programming will include: (1) Festival Launch Event: Dance Marathon at the Grand Theatre; (2) Storefront Fringe Programming in retail storefronts across downtown; (3) Theatre programming: (i) a site specific adaptation of "The Flick" at the Art Cinema; (ii) "Augmented Reality" by Single Thread Theatre at The Grand Theatre; (iii) "Walkover" by Radissen Ramoutar at The Grand Theatre; (iv) "Rewind" by Outside the March in a downtown storefront (tbd); (v) "Space Hippo" by Mochinosha at the Baby Grand Theatre; (vi) "Out of the Woods" by Justin Rutledge, Andrew Shaver and Amy Rutherford on an island in Lake Ontario; (vii) "Flashing Lights" by Bad New Days at the Grand Theatre; (viii) "Bad News" by Expressive Intelligence Studio (location tbd); and (ix) "As you Like It" presented by Driftwood, in Springer Market Square; (5) Live Music: Craig Cardiff at Musikki pub, Anna Sudac & Jesse MacMillan at The Alibi Pub; and Flo & Joan at the Baby Grand Theatre; and (6) Festival Closing Party featuring Sex T-Rex at the Grand Theatre.
Ville
Kingston
Region
Sud-Est de l'Ontario
Date de début
2018-07-18
Date de fin
2018-08-11
Montant financé
10 000.00$