Nom de l'organisme
Museum of Contemporary Art Toronto Canada (MOCA)
Description de l'organisme
Incorporated in 2001,the Museum of Contemporary Art Toronto Canada (formerly known as the Museum of Contemporary Canadian Art – MOCCA) was founded from the former Art Gallery of North York in 1999. The mandate of the Museum is "to continue to exhibit, research, collect and promote innovative art by Canadian and international artists whose works address challenging issues and themes relevant to our times". In 2005, the Museum relocated to Queen Street West and Shawwhere it resided until 2015. In 2015 MOCA announced a partnership with Castlepoint Numa to create a new home for the Museum at 158 Sterling Road near the Junction Triangle where it will occupy 55,000 square feet on the first five floors of the iconic Tower Automotive building. The new Museum of Contemporary Art Toronto Canada will open its doors in October, 2017.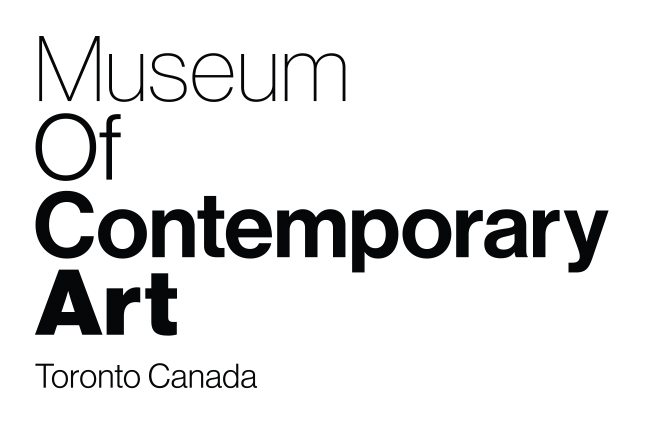 Site web de l'organisme
Facebook
Twitter
---
Projet
Launch of the Evolved Museum of Contemporary Art Toronto
Description du projet
This application is for the "Launch of the Evolved Museum of Contemporary Art Toronto Canada", a series of events taking place from October 1, 2017 to March 31, 2017 at the Museum's new site in Toronto's west end. Launch programming will include: (1) Two building preview events (October 28, 2017): (i) between 1-4 pm the Museum will open for a free, neighbourhood engagement activity for local families to participate in activities lead by community artists. Free maps will be made available for the public to take self-guided tours of the space; (ii) between 7:30 - 11 pm the Museum will host an "Unveiling Preview Party" for the media, MOCA members, MOCA supporters and funders, and arts community leaders including artists, gallerists and arts administrators. The event will be programmed by artists involved with the opening exhibition and the Museum's programming team; (2) Grand opening of the Museum (November 15-19). Events will include: (i) three days of exhibition previews; (ii) a private reception for fundraising campaign contributors and key project partners; (iii) a press conference and ribbon cutting; (iv) an opening party for the inaugural exhibition "Believe"; and (v) a "free public day"; and (3) Inaugural Programming: (i) "Believe" (November 18, 2017 – March 31, 2018) presents works (including sculpture, video installation, film, collage, printmaking, painting, photography, animation, and performance) by over 20 Canadian and other international artists to "create a framework that prompts dialogue around some of the beliefs that shape, influence and haunt the complex dynamics and behaviors of our age". The exhibition will be comprised of works on loan from partner institutions and pieces from MOCA's own collection. The preliminary roster of artists includes: Can Altay (lives in Istanbul), Matilda Aslizadeh (Vancouver), Nikolaj Bendix Skyum Larsen (Paris), Carl Beam 1943 – 2005 (M'Chigeeng, Manitoulin Island), Kendell Geers (Brussels), Rajni Pererra (Toronto), Jeremy Shaw (Berlin), Nep Sidhu (Toronto), and Tim Whiten (Toronto); (ii) "Encounters" will consist of a series of live residency programs that will complement the work and themes of "Believe". Up to five artists will be invited to interact and create work in collaboration over ten-day periods. Visitors will "encounter" these activities when they enter the free-of-charge ground floor. Partners include: Canada Council for the Arts, Ontario Arts Council and the City of Toronto.
Ville
Toronto
Region
Toronto
Date de début
2018-05-08
Date de fin
2018-05-13
Montant financé
150 000.00$