Nom de l'organisme
Supercrawl Productions
Description de l'organisme
VISION: To promote Hamilton, and more specifically the artistic and cultural sector primarily located in the James Street North area, as a destination for those living within Hamilton as well as to those outside of the city's borders. MISSION: To annually hold a festival on James Street North, Hamilton, showcasing the intrinsic charm and cultural character of the street and to host music, art, dance and theatre from Hamilton and around the world. HISTORY: Supercrawl heads into its sixth year in 2014 and hopes to continue to grow into Hamilton's premier annual event.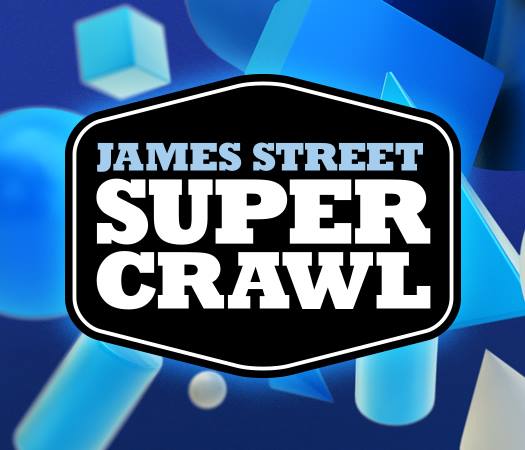 Site web de l'organisme
Facebook
Twitter
---
Projet
Supercrawl 2017
Description du projet
This application is for "Elevating the Arts", a major expansion to the music and arts programming at Supercrawl, taking place along James Street North in Hamilton from September 8 to 10, 2017. Organizers added a second stage to the site in 2016 and will be increasing the size of this stage in 2017 so that both stage are equal in terms stage size, production (sound, lighting, video), power distribution and artist profile degree. One-storey video displays will be added to each of the two stages allowing for high-quality video as part of the stage performances, and recognition of sponsors. Each of the two main stages will now have a total of 24 hours of music programming on them over three days and feature approximately 35 bands. Supercrawl will be working with local artist-run centres (e.g. Centre [3] for Print and Media Arts; Hamilton Artists Inc., Factory Media Centre, HAVN) to showcase work by local artists. Organizers plan to present 10-12 art installations at the festival in 2017. Other elements include a family zone, a fashion stage, circus performers, craft and food vendors, and afterparties, Other partners include Tourism Hamilton, Regional Tourism Organization 3, City of Hamilton, Downtown BIA, and McMaster University.
Ville
Hamilton
Region
Sud-Ouest de l'Ontario
Date de début
2017-09-08
Date de fin
2017-09-10
Montant financé
90 000.00$