Nom de l'organisme
Muticultural Thetare Space (MT Space) Inc.
Description de l'organisme
Waterloo Region's first and only multicultural theatre company continues to fulfill its mandate by creating, producing and presenting high quality artistic performances and cultural events reflective of the people who live in the area. The MT Space strives to develop forms and practices that speak to, draw upon, reflect, and constitute Canadian contemporary community. The MT Space was founded in 2004 by Artistic Director Majdi Bou-Matar. The company has toured to Hamilton, London, Toronto, Ottawa, Montreal QC, Saint John and Fredericton NB, Victoria and Vancouver BC, within Canada and to Jordan, Syria and Lebanon internationally. The company has garnered several awards and rave reviews. The MT Space also offers educational programs and professional development workshops, and provides mentoring and assistance to local artists. The MT Space continues to promote the cultural richness of our community by providing a space for meaningful interaction.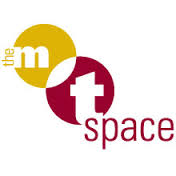 Site web de l'organisme
Twitter
---
Projet
IMPACT 17: Family Pavilion
Description du projet
This application is for "IMPACT 17: Family Pavilion /Theatre for Young Audiences", a six-day theatre festival that occurs biennially in various locations in Kitchener-Waterloo. This year's festival will feature two unique programming elements. The "Family Pavilion" will include family arts activities as well as a site specific project that will take place at Joseph Schneider Haus in downtown Kitchener. Joseph Schneider Haus is a National Historic Site and the museum is Kitchener's oldest dwelling. The 1816 homestead was restored and furnished, then opened as a living history museum in 1981.The piece will be created and performed by culturally diverse and Indigenous youth and emerging artists, who will learn about the Schneider Family, reflect on Canada's history, and vision for the future. Production details will be available shprtly. To commemorate Canada's sesquicentennial, MT Space will also include a series of three "Theatre for Young Audiences" presentations from across Canada at the Kitchener Public Library auditorium: (i) "Jabber" by Marcus Youssef (Montreal), about appearances and judgments made on a high school girl wearing a Hijab; (ii) "Making Treaty 7" (Calgary), about the founding of Southern Alberta and Treaty 7 between Canada's First Nations and Queen Victoria; and (iii) "The Flood Project", (Kitchener) by Shadow Puppet Theatre, that examines the ways different cultures tell the same story. All three of these pieces are created for and geared towards young audiences ranging from 8-18 years old, and will be presented at the Kitchener Public Library auditorium with two performances each.
Ville
Kitchener
Region
Sud-Ouest de l'Ontario
Date de début
2017-09-26
Date de fin
2017-10-01
Montant financé
25 000.00$