Organization Name:
Royal Conservatory of Music - Koerner Hall
Organization Description:
The Royal Conservatory is one of the largest and most respected music education institutions in the world, providing the definitive standard of excellence in curriculum design, assessment, performance training, teacher certification and arts-based social programs. The mission of The Royal Conservatory, to develop human potential through leadership in music and the arts, is based on the conviction that the arts are humanity's greatest means to achieve personal growth and social cohesion. The curriculum for the study of music developed by The Conservatory has become Canada's national standard and its broad use has served to bind together the people of the nation with the thread of shared creative experiences.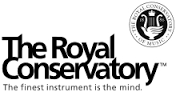 Organization Website Link:
Facebook
Twitter
---
Project Name:
Koerner Hall 10th Anniversary
Project Description:
This application is for "RC Presents, Koerner Hall 10th Anniversary Celebrations", a significantly expanded 2018/2019 concert season. The season will open and close with two special Koerner Hall 10th Anniversary Festivals, featuring acclaimed artists in several genres in both free and ticketed performances. Over 100 concerts or events will be presented including 37 artist or program debuts, many audience favourites from the past decade, and educational events and initiatives to celebrate the 10th anniversary. Programming highlights include: (1) Opening festival: (i) The Royal Conservatory Orchestra, led by Hungarian conductor Gabor Takács-Nagy, performs a free concert as part of Culture Days in Koerner Hall; (ii) the "Koerner Hall Free-For-All" (where the public are invited to perform on the Koerner Hall stage); (iii) jazz cabaret singer Fern Lindzon performs a free concert in Mazzoleni Hall; (iv) the Royal Conservatory Season Gala (k.d lang, to be confirmed); (v) Academy of St Martin in the Fields Chamber Ensemble; (vi) a double bill from the North, featuring The New North Collective and The Jerry Cans; and (vii) Yannick Nézet-Séguin; (2) Closing festival lineup includes: (i) Luca Pisaroni and Thomas Hampson; (ii) pianist Murray Perahia; (iii) Anoushka Shankar; (iv) the Art of Time Ensemble pays tribute to the words and music of Steve Earle, featuring Gregory Hoskins, Michael Ondaatje, and Rick Roberts; (v) jazz pianist and Oscar Peterson protégé, Robi Botos; (vi) a free concert by Juno nominated Turkwaz features Maryem Tollar and Brenna MacCrimmon in Mazzoleni Hall; and (vii), the finale concert celebrating the 50th anniversary of the legendary Canadian rock band, Lighthouse; and (3) The sixth edition of the 21C Music Festival (moving from late May to January of 2019) will include: (i) The Toronto Symphony Orchestra performing a world premiere, commissioned by the RCM; (ii) the Esprit Orchestra; (iii) Glenn Gould School student performance in Mazzoleni Hall and Temerty Theatre; (iv) Caetano Veloso (Brazil); (v) Chilly Gonzales (Canada); (vi) Daniel Hope (UK); (vii) Joshua Redman (USA); (viii) Buffy Sainte-Marie (Indigenous/Canada); (ix) Storm Large (USA); (x) John Pizzarelli (USA); (xi) Ladysmith Black Mambazo (South Africa); (xii) Noa (Israel); (xiii) Farraquito (Spain); (xiv) Chick Corea (USA); (xv) Mariza (Portugal); and (xvi) Gautier Capucon (France) with Yuja Wang (China).
City:
Toronto
Region:
Toronto
Start Date:
2018-09-28
End Date:
2019-05-14
Amount Funded:
$150,000.00