Organization Name:
Roncesvalles Village BIA
Organization Description:
Incorporated in 2006, The Roncesvalles Village BIA has been part of the community since 1986 and always fostered relationships between the business community and the wider community of Roncesvalles Village. The membership of the Roncesvalles Village BIA is composed of commercial property owners and their commercial tenants within the boundaries of the BIA. The board of management of the BIA is composed of members of the BIA who volunteer their time and expertise to serve the community. A BIA allows local business people and property owners to join together to: host cultural events; improve, beautify, decorate and maintain the main street within the BIA; promote the area as a business and shopping area; and recruit new businesses. The BIA has been producing the Roncesvalles Polish Festival since 2006. The Roncesvalles Polish Festival is the world's largest Polish Festival outside of Poland. The Festival plays host to local musical acts, North America's best polka bands, a variety of Polish dance and folklore groups. The Festival also features visual art, buskers and street performers, vendors, displays of Polish culture, history, and Polish cuisine.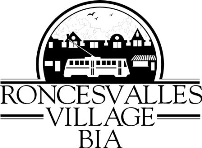 Organization Website Link:
Facebook
Twitter
---
Project Name:
Roncesvalles Polish Festival
Project Description:
The "2018 Roncesvalles Polish Festival", taking place in Toronto September 14 to 16, 2018. The 2018 Festival will celebrate 100 years of Poland's independence, and will include new Friday evening programming and a new "Art Walk/Art Zone." Programming highlights include: (1) Performances: Polka Party, at the St. Casimir's Hall; Opening Reception for Dignitaries and Guests, at a tented area near Main Stage; (iv) Disco Polo Party, at the Lithuanian House; a play The Polish Canadian Theatre Society "Pola Negri" L. by Kazimierz Braun; (2) Exhibits: "Polish Gratitude to Canada", at the Copernicus Lodge, highlights the training and dedication of Polish Army camps in Ontario; "Contribution, Tribute and Celebrations of Polish-Canadians", at St. Casmir's Church Hall. The Polish-Canadian Business and Professional Association of Windsor and the University of Windsor have prepared the exhibit as a tribute to Poland's 100th birthday; "Madame Maria Skłodowska-Curie", at St. Casmir's Church Hall, celebrating physicist and chemist who conducted pioneering research on radioactivity; "John Paul II – The Pope from Poland", at St. Casmir's Church Hall; "Poles in the Canadian Mosaic: 150 Years of History", outdoor exhibit on Garden Ave, was presented last year as part of the Canada 150 celebrations but will be reprised in 2018; "Art Walk and Art Zone", a new addition to the Festival is a curated art-walk along Roncesvalles Ave; ( 3) Film series: Polish silent films at the Revue Cinema; (4) Dance instruction at the Polka Party; "Dance Under the Stars", Saturday night dance party; and the "Polka Dance Floor", dancing to Polka bands featured on the Polka stage. Full programming details and times are available on the website at www.polishfestival.ca.
City:
Toronto
Region:
Toronto
Start Date:
2018-09-14
End Date:
2018-09-16
Amount Funded:
$40,000.00