Organization Name:
Thunder Bay Art Gallery
Organization Description:
Since 1976, the Thunder Bay Art Gallery has served the needs of Northwestern Ontario artists and art audiences while providing an important link to other cultural centres. As the region's only public gallery facility, the Thunder Bay Art Gallery's three-fold mandate is: to research, collect and exhibit the work of contemporary First Nations artists to promote, encourage and exhibit the works of local and regional artists to host travelling exhibitions from other art galleries and museums. With three gallery spaces that change exhibitions approximately every 6 weeks, there is always something new to capture the public's imagination. In addition to an ambitious exhibition schedule, the Thunder Bay Art Gallery offers a wide range of educational programs and community outreach services. Art classes for all ages, visiting artist lectures and workshops, and a unique Gift Shop are all part of the Thunder Bay Art Gallery experience. Centrally located on the campus of Confederation College, the Thunder Bay Art Gallery can be approached from both Edward and Balmoral Streets. The building's exterior is clearly marked with six outdoor sculptures by artists Ahmoo Angeconeb, Mary Anne Barkhouse and Michael Belmore, which are part of the Gallery's Permanent Collection. The Thunder Bay Art Gallery is accessible for people using wheelchairs.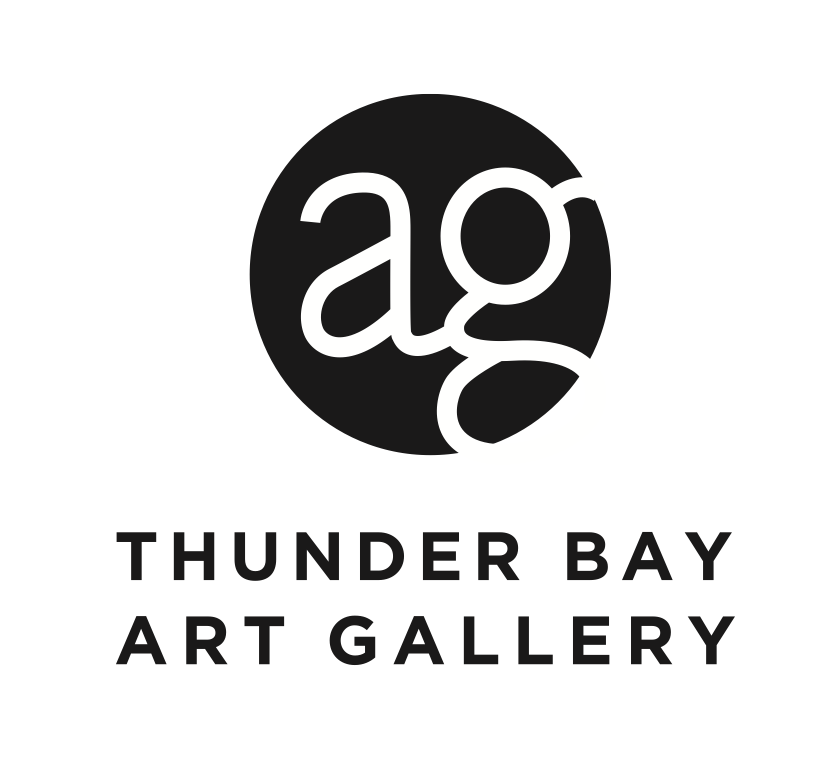 Organization Website Link:
Facebook
Twitter
---
Project Name:
Mino-bimaadiziwin: Christi Belcourt - A Retrospective Exhibition
Project Description:
This application is for "Mino-bimaadiziwin: Christi Belcourt - A Retrospective Exhibition", taking place at the Thunder Bay Art Gallery from June 21-November 25, 2018. This mid-career retrospective of the Metis artist will be the first major exhibition of a large body of Belcourt's work to be shown anywhere in the world. Mino-bimaadiziwin is an Anishnawbe phrase which can be understood to mean 'living the good life' or 'living the way our ancestors planned for us'. Following its showing in Thunder Bay the Gallery will circulate the exhibition to five other galleries in Ontario (the Carleton University Art Gallery in Ottawa), Quebec and western Canada. Included in the exhibition will be select works created in her recent collaborative practice with traditional Anishnaabe teacher, Isaac Murdock, who will be onsite with Belcourt for two weeks during the exhibition to help participants engage in creative activities that are based in traditional Indigenous practices. Ancillary activities include: (1) an opening reception; (2) an artist talk with Christi Belcourt and Isaac Murdoch; (3) two-week artist residency; (4) public exhibition tours; (5) adult group tours; (6) school and youth group tours; (7) creative learning opportunities with visual art and education programs at Lakehead University and Confederation College; (8) related art making workshops for participants of various ages; and (9) a focused promotion in community of Thunder Bay on National Aboriginal Day (June 21, 2018), which is the anticipated exhibition launch date). Other events being considered include an "Art Camp" program where creative activities will focus on the artistic themes expressed in Belcourt's work, adult learning experiences that encourage dialogue about protection of the environment, and a "Language Bus" which would stop at identified places in the city to gather visitors who do not have transportation and bring them to the Gallery. On the trip, visitors would be introduced to Anishnawbaemowin phrases that relate to the exhibition.
City:
Thunder Bay
Region:
Northern Ontario
Start Date:
2018-06-22
End Date:
2018-10-25
Amount Funded:
$85,000.00