Organization Name:
North York Arts
Organization Description:
Founded in 2011, and incorporated in 2016, North York Arts (NYA) is a local arts service organization designed to address the needs and interests of North York artists, arts organizations and residents. North York Arts works in collaboration with Toronto City Councillors, Culture Division and various community partners to foster North York arts programming, provide art services to the region and bridge connections between the art and culture community in North York and the rest of the City. Since inception in August 2011, NYA has engaged over 150,000 audience attendees and participants in various programs, events and workshops. Conceived and presented by local Councillor John Fillion, Cultura began in 2010, with NYA coming on as a co-presenter in 2012. The Festival features free entertainment by award-winning musical performers from around the world, international culinary experiences, cinematic programming and an a range of buskers providing family-themed entertainment. This is the first time North York Arts has applied to the Fund.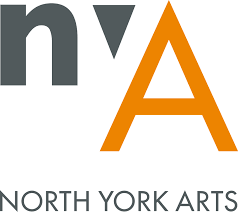 Organization Website Link:
Facebook
Twitter
---
Project Name:
Cultura Festival 2018
Project Description:
This application is for "Cultura Festival 2018" taking place in Mel Lastman Square in North York on four consecutive Friday evenings in July from 6 to 11 pm (July 6, 11, 18 and 27, 2018). Enhancements to the 2018 Festival include: (1) four internationally recognized A-list world music performers added to the main stage line-up and four secondary parading musician acts (acts tbd); (2) a family entertainment program that will include an extended set time to accommodate 12 busker performances and new interactive art activities for children;and (3) an arts market showcasing local artists and artisans connecting attendees with local artists and craftsmen. The Festival will also include perennially popular programming such as: feature film screenings in the outdoor amphitheatre; a drum circle and heritage performances; dance program performances in the secondary stage area; and international food vendors showcasing diverse world cuisine.
City:
North York
Region:
Toronto
Start Date:
2018-07-06
End Date:
2018-07-27
Amount Funded:
$12,000.00