Organization Name:
Kingston WritersFest
Organization Description:
Incorporated in 2009, Kingston WritersFest is a charitable cultural organization that brings the best of contemporary writers to Kingston to interact with audiences and other artists for mutual inspiration, education, and the exchange of ideas that literature provokes. Through readings, performance, on-stage discussion and master classes, Kingston WritersFest fosters intellectual and emotional growth on a personal and community level and raises the profile of reading and literary expression. The festival welcomes an audience of more 6,000 to 60 events featuring some 60 authors from around the world, across the country, and down the street.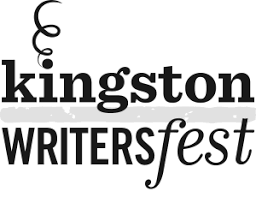 Organization Website Link:
Facebook
Twitter
---
Project Name:
10th Anniversary Festival - Celebrate the Literary
Project Description:
This application is for "Kingston WritersFest's 10th Anniversary Festival - Celebrate the Literary", a series of enhancements taking place July 11 to September 30, 2108 in various venues in Kingston and Prince Edward County. The Festival takes place September 26-30 and features Diana Gabaldn as the marquee author. Other authors may include Michael Ondaatje, Thomas King, Ann Hui, and Jordan Peterson. Special anniversary programming will include: (1) July 11-12: "Summer, Sips, and Scribes" overnight wine tour of Prince Edward County, which includes a lunch and readings by area authors. Organizers have approached Sarah Selecky and Tim Murray; (2) September 27: Diana Gabaldon, internationally recognized author of the Outlander series is invited to the International Marquee Reading and Conversation event hosted by Shelagh Rogers at the Grand Theatre in downtown Kingston (seats 775), and at a breakfast reception event (seats 120) the next morning at the Delta hotel; (3) September 28: an outdoor Outlander-themed event in front of City Hall in downtown Kingston featuring staged readings of passages from Outlander books by local actors, Celtic music performances, and culminates in a 10-minute fireworks display; and (4) "Celebrate the Literary Writer's Retreat" (dates tbd): Packages will include accommodation and two or three full days of immersive programming conducted by professional, published writers with teaching expertise, for out of town writers.
City:
Kingston
Region:
Southeastern Ontario
Start Date:
2018-07-11
End Date:
2018-09-30
Amount Funded:
$35,000.00