Organization Name:
Hamilton Fringe Festival
Organization Description:
Incorporated in 2002, the Hamilton Festival Theatre Company (Hamilton Fringe) creates a platform for independent, emerging, and established theatre artists in Hamilton. By incorporating the Canadian Association of Fringe Festival's guiding principles, their annual summer Fringe Festival is an accessible, inclusive, and engaging theatre experience where: participants are selected on a non-juried basis; 100% of box office revenue is returned to participating artists; Fringe producers have no control over artistic content of productions; and festivals must remain affordable for all audiences and artists to participate. In recent years the company has explored a series of partnerships with a number of arts organizations and in 2012 restructured, emerging with the goal of creating an autonomous identity and hiring permanent staff to contribute to the Festival year-round.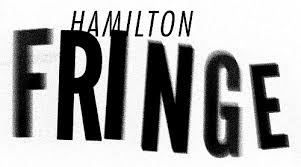 Organization Website Link:
Facebook
Twitter
---
Project Name:
2018 Hamilton Fringe Festival - Outdoor Fringe Club
Project Description:
This application is for the "2018 Hamilton Fringe Festival - Outdoor Fringe Club", taking from July 19 to 29, 2018 at various locations in Hamilton including Theatre Aquarius Studio, Hamilton Theatre Inc., Mills Hardware, and The Players Guild. The 2018 Fringe marks the 15th Anniversary of the Festival. The regular programming consists of 28 shows: four 90-minute productions, two one-hour performances by international companies, two one-hour performances by international companies, and 20 one-hour performances by Ontario companies. Programming enhancements for 2018 include: (1) the Fringe Club, a large-scale licensed activation within Gore Park. All programming enhancements will take place within this new, outdoor festival footprint, both in the green space at Gore Park and on a public stage installed in Fringe Club zone; (2) Fringe Club performance stage, featuring: musical acts programmed in partnership with Supercrawl, karaoke night, talk show format featuring artists engaged in the festival, lip-synch battles, and closing night awards and celebration; (3) outdoor programming under the tent: yoga in the park, buskers selected in partnership with Dundas International Buskerfest, and other ancillary events scheduled in partnership with the Downtown's BIA's Gore Park Promenade event; (4) art exhibit celebrating 15 Years: multidisciplinary activities will be hosted in the gallery within Redchurch Café. The exhibit will highlight visuals from the festival over the past 15 years and will be curated in partnership with the gallery; (5) workshops: professional development workshops with topics including: publicity and marketing, technical theatre, producing, box office management, and volunteerism.
City:
Hamilton
Region:
Southwestern Ontario
Start Date:
2018-07-19
End Date:
2018-07-29
Amount Funded:
$40,000.00