Organization Name:
Corporation of the City of Toronto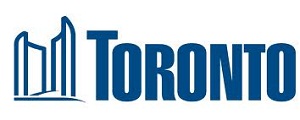 Organization Website Link:
Twitter
---
Project Name:
Nuit Blanche 2018
Project Description:
This application is for "Nuit Blanche 2018", the 13th edition of the event, taking place in various locations in Toronto from September 27 to October 8, 2018. The main zones for the 2018 edition will be the Toronto Waterfront, Fort York, Toronto City Hall/Nathan Phillips Square, and Scarborough. Enhanced programming will include: (1) a new curatorial zone in Toronto East (Scarborough), featuring a new arts hub consisting of 10 collaborative art projects and art happenings at the Scarborough Civic Centre and surrounding areas. Ancillary programming in Scarborough will include: (i) the "Nuit Talks" program (September 27 and 28) which provides audiences an opportunity to learn about the upcoming art and artists involved in Nuit Blanche Toronto; and (ii) "Nuit Sneak Peek" (September 28) offers visitors who purchased a hotel package or book a Nuit Blanche flight exclusive access to a series of works the night before the official all-night event; (2) the first ever travelling exhibition (Untitled) by International artist eL Seed, who will curate a new exhibition of five unique art installations at site specific destinations in partnership with TTC – RT service line in Scarborough; a second site-specific monumental art project entitled "Faces", by international video designer and director Tal Rosner, will be added to Nathan Phillips Square; and (3) "Extended Art Projects": A series of five art projects will remain for public viewing from Sunday, October 1 through to Thanksgiving weekend on Monday, October 8 at Toronto City Hall and Scarborough Civic Centre. The curators for Nuit Blanche 2018 will be Tairone Bastien (Toronto), Alyssa Fearon (Toronto) and Karen Alexander (London) who will produce a series of exhibition works under one united theme entitled "You are Here", exploring the concept of Toronto as a city of change, a city in progress, and a city of endless personal, collective and cultural histories.
City:
Toronto
Region:
Toronto
Start Date:
2018-09-27
End Date:
2018-10-08
Amount Funded:
$250,000.00