Organization Name:
Ashkenaz Foundation
Organization Description:
Positioned firmly within the context of Ontario's multi-cultural community, the Ashkenaz Foundation is a community-based non-profit organization dedicated to both preserving and broadly sharing Yiddish and global Jewish culture. The focal point of this effort is the biennial Ashkenaz Festival, widely-recognized as one of the world's leading festivals in its class is held at one of Ontario's premiere tourist destinations, Toronto's Harbourfront Centre, and other venues across the GTA, draws a multicultural audience of over 60,000 people to its 75-90 performances, featuring 200+ individual artists from Canada and around the world.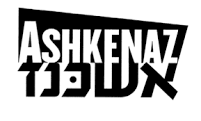 Organization Website Link:
Facebook
Twitter
---
Project Name:
Ashkenaz 2018 Festival - Global Shtetl Concerts and Tours
Project Description:
This application is for "Ashkenaz 2018 Festival - Global Shtetl Concerts and Tours", brand new programming taking place at the Harbourfront Centre and a number of smaller venues in Toronto from August 28 to September 3, 2018. Global Shtetl (the Yiddish word for town or village) is a new artistic program combining music, food and the arts that will consist of a series of curated tours and concerts highlighting Toronto's cultural diversity. Each Global Shtetl tour will include a guided tour through a different neighbourhood where participants will learn about the local history of a particular community and sit down for a traditional meal at a host restaurant. The tours will end at one of several Festival satellite venues where groups will attend a concert highlighting the intersection of Jewish music and the spotlighted culture. Each tour will include this VIP behind-the-scenes experience and reserved concert seating.
City:
Toronto
Region:
Toronto
Start Date:
2018-08-28
End Date:
2018-09-03
Amount Funded:
$50,000.00