Organization Name:
Beaches Jazz Festival Society
Organization Description:
The Festival began in 1989, when top jazz artists were booked to perform at the Kew Beach Bandshell. Now celebrating its 26th anniversary, the festival has blossomed into a 13-day event that attracts millions of fans and makes a major contribution to promoting Canadian jazz excellence in Toronto and on the world stage.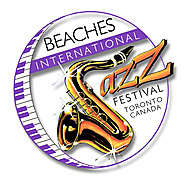 Organization Website Link:
Facebook
Twitter
---
Project Name:
30th Anniversary Beaches International Jazz Festival
Project Description:
This application is for the "30th Anniversary of the Beaches Jazz Festival", taking place in various locations on Queen Street East from July 6 to 29, 2018. For their anniversary, the Festival will be expanding to a new site on Queen Street East and will be enhancing programming at their existing sites. 2018 programming will include: (1) a new three-day "Block Party" along Queen Street East in the Leslieville/ Riverside communities. The Block Party will feature six band performance locations that will showcase four bands at each location for a total of 24 bands between June 6-8; (2) the "Streetfest", the main attraction of the Festival, will be expanded to include 10 new performance locations along Queen Street East; (3) a new "Latin Carnival" will take place on the second weekend of the Festival on the main stage in Woodbine Park; and (4) An enhanced lineup for the finale performance on the main stage.
City:
Toronto
Region:
Toronto
Start Date:
2018-07-06
End Date:
2018-07-29
Amount Funded:
$120,000.00