Organization Name:
Aga Khan Museum
Organization Description:
Scheduled to open on September 18th 2014, the Aga Khan Museum in Toronto, Canada is dedicated to presenting an overview of the artistic, intellectual, and scientific contributions that Muslim civilizations have made to world heritage. The Museum will be a vibrant educational institution, encouraging a full spectrum of public engagement with its diverse permanent collection of more than 1,000 objects and its ever-changing roster of exhibitions and innovative programs – including music, performances, culinary traditions, lectures, debates, special events, or film.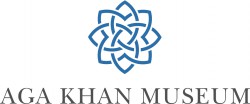 Organization Website Link:
Facebook
Twitter
---
Project Name:
The World of the Fatimids
Project Description:
This application is for "The World of the Fatimids", a special blockbuster exhibition and a range of ancillary programming taking place at the Aga Khan Museum in Toronto from March 10 to July 2, 2018. This will be the first major exhibition created by the Museum and the first time this collection of masterpieces from the Fatimid dynasty is exhibited in North America. Programming will include: (1) An exhibition featuring architectural artifacts, luxury objects ranging from rock crystal and ivory to ceramic lusterware and metalwork, much of which will be lent by the Museum of Islamic Art in Cairo. The exhibition will also feature drone videography and 360 degree virtual reality films of ancient Cairo; (2) A curator's tour with Dr. Filiz Çakir Phillip, head curator; a tour exploring the role of minorities in Fatimid artistic production with Dr. Ulrike Al-Khamis, Director of Collections; and a behind the scenes tour with Sarah Beam-Borg, Sr. Exhibitions Manager; (3) Key Note Lecture Series featuring: Dr. Assadullah Souren Melikian-Chirvani (topic TBD); "Spiritual Foundations of the Fatimids" with Dr. Farhad Daftari; "An Introduction to Fatimid History" with Paul E. Walker; and "Worldwide Interests and Broad Horizons: An Internationalist Look at the Fatimids" (speaker TBD); (4) Free Lunchtime Lectures: "Setting the Scene: Meet the Fatimids with Dr. Ulrike Al-Khamis"; "Fatimid Architecture" with Jonathan Bloom; "Fatimid Lusterware" with Helen Philon; "Decorative Arts in Dialogue with the Mediterranean World" with Anna Contadini; and "Cairo: Fatimid Urban Planning between Spiritual Principles and Logistic Needs" with Donald Hanlon; (5) Workshop: "Fatimids Through the Art of Block Printing" with Fatima Malik; (6) Educational programming: "The Fatimids as Seen Through the Arts" (7) Film Screenings: "Electro Chabi" and "The Yacoubian Building"; (8) Musical Programming: Simon Shaheen, Palestinian-American oud and violin virtuoso; Land of Kush, Montreal-based contemporary band led by Egyptian-Canadian musician Sam Shalabi; Le Trio Joubran: a Palestinian Oud ensemble, featuring poetry and dance; Souad Massi, Algerian singer performing cross-border songs in French, Arabic and English; Les Filles de Illighadad, an all female group from Touareg, Niger performing desert blues; and Mashrou Leila, Lebanese alt-rock group featuring violins performing open-air in the Park; and (9) March Break Family Activities: "The WHO? Discover the Fatimids".
Project Website Link
City:
Toronto
Region:
Toronto
Start Date:
2018-03-10
End Date:
2018-07-02
Amount Funded:
$100,000.00