Organization Name:
Shaw Festival Theatre Foundation (The)
Organization Description:
In the spirit of Bernard Shaw, the Shaw Festival provokes the mind and stirs the soul through a theatre experience so compelling that, year after year, ever broadening groups of artists, audiences and supporters are drawn to our work in Niagara-on-the-Lake and beyond. In 1962, Brian Doherty of Niagara-on-the-Lake and Calvin G Rand of Buffalo created a summer festival dedicated to the work of playwright Bernard Shaw. That first season saw four performances each of Don Juan in Hell and Candida staged in the Assembly Room of Niagara-on-the-Lake's historic Court House. In this singular act of passion for theatre, the Shaw Festival was born. The following year, the Shaw Festival Theatre Foundation was established as a non-profit organization, with an elected volunteer Board of Governors, and the company's mandate was to produce the dramatic works of Bernard Shaw and his contemporaries.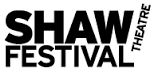 Organization Website Link:
Facebook
Twitter
---
Project Name:
A Bit of Fry and Dickens
Project Description:
This application is for "A Bit of Fry and Dickens: Expanding Shaw's Audiences through Inventive Programming", two new productions for its 2018 season, taking place May 24 to December 23, 2018 at Shaw's Festival and Royal George Theatres in Niagara-on-the-Lake. The featured productions are: (1) "Mythos" (May 24 to July 15), directed by Tim Carroll, is a brand new one-man show in three parts by author/actor/comedian/activist Stephen Fry. Adapted from Fry's new book, each play will highlight Greek myths featuring "Gods" (creation of the universe), "Heroes" (all the semi-divine characters) and "Men" (stories about mythical humans like Achilles). There will be 39 performances of Mythos, with 13 performance of each. Three marathons will be scheduled allowing visitors to see all three productions consecutively in three days; and (2) "A Christmas Carol" (November 14 to December 23), also directed by Tim Carroll, is an adaptation of the classic Dickens story that will feature 10 Shaw actors and puppetry. There will be 42 performances of the play. The play will debut in 2017, but in 2018 organizers are planning a Holiday Festival around the production, in partnership with the Town and Chamber of Commerce and Vintage Hotels.
City:
Niagara-on-the-Lake
Region:
Southwestern Ontario
Start Date:
2018-05-24
End Date:
2018-12-23
Amount Funded:
$150,000.00