Organization Name:
Ontario Library Association
Organization Description:
Founded in 1900, the Ontario Library Association is the oldest continually operating library association in Canada. With more than 5,000 members, the OLA is the largest library association in the country.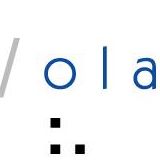 Organization Website Link:
Facebook
Twitter
---
Project Name:
OLA's Festival of Trees 2018
Project Description:
This application is for the "2018 Festival of Trees" an expanded and enhanced Festival taking place in various locations around the province from May 7 to May 30, 2018. Each Festival location features readings, autograph sessions, workshops with authors/illustrators, and award ceremonies. 2018 programming will include: (1) A new Festival in Waterloo Region that will involve over 100 schools participating in the Forest programs between Cambridge, Kitchener, Waterloo and King Township; (2) An enhanced Festival at Fanshawe College and Western Fair in London which will accommodate 3,500 attendees; (3) The addition of French-language programming for a new Ottawa region Festival. This inaugural Festival aims to attract young people from Eastern Ontario. OLA is partnering with the public library, national library and schools boards to support this; and (4) The expansion of the English portion of the Toronto Festival by adding new tent installations and the Power Plant Theatre and/or the Fleck Dance Theatre as venues.
City:
Toronto
Region:
Toronto
Start Date:
2018-05-01
End Date:
2018-05-30
Amount Funded:
$75,000.00