Organization Name:
Canadian Clay & Glass Gallery
Organization Description:
The Canadian Clay and Glass Gallery is a long-standing site of excellence and a destination for contemporary art for international tourists and regional citizens. We present critically-acclaimed exhibitions that challenge ideas and perceptions of the definitions of art, craft and design today. With an emphasis on Canadian artists, our exhibitions also support international artists. Our Gallery Shop is recognized on its own merits as a fine craft gallery, showing the best of Canadian ceramic and glass work. A relevant and dynamic cultural organization, the Gallery provides supportive education programs to people from across the Region. Using exhibitions as a starting point, individuals develop arts vocabulary, arts appreciation and cultivate confidence in their interpretation of contemporary artworks. People who return to The Clay & Glass many times come to understand that the Gallery is a space with dynamic exhibitions, ever-changing hands-on programs and multiple opportunities for learning.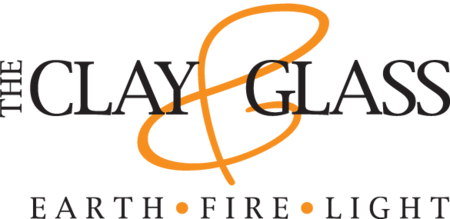 Organization Website Link:
Facebook
Twitter
---
Project Name:
Canadian Clay & Glass Gallery's 25th Anniversary
Project Description:
This application is for the Canadian Clay and Glass Gallery's 25th Anniversary, a series of events taking place between April 7 and September 2, 2018 in various locations in Waterloo. Most of the activities will be free of charge (there may be a nominal fee for some of the more extensive art activities). Special anniversary programming include: (1) Exhibited in the main Gallery from April 8 to September 2, "Then, Now and Next" will feature selections from the Gallery's collection ("Then"), ceramic and glass works by artists who have received accolades such as the Saidye Bronfman Award and/or Royal Canadian Academy of Arts (RCA) membership ("Now"), and works by artists selected from recent Sobey Art Award long-lists ("Next"); (2) A companion exhibition "Chronicle" will feature archival information related to the Gallery's first 25 years.The exhibition will be located at the Visitor and Heritage Information Centre, which is next door to the Gallery in the old Waterloo Train Stationm, from April 7 to September 2; (3) From June 21 to 24 The Gallery will present a series of events under the banner of an "Anniversary Weekend". The weekend of events will be presented in association with FUSION, The Ontario Clay and Glass Association, which will hold its 2018 conference in Waterloo on the same weekend. Activities will include social events for founding members, current supporters and the general public; art-based activities, mobile glass-blowing and live kiln demonstrations. Most of these activities will be free of charge to the public with some events such as the anniversary dinner and the keynote speaker offered for a nominal fee. The keynote speaker will be Garth Clark, the curator and Editor-in-Chief for Cfile, a daily publication for Contemporary Ceramic Art + Design; (4) FUSE, an ongoing exhibition series, will feature selected works by Rosemary Aicher in the Foyer Gallery from April 26 to June 1; (5) A public art project (still in the planning stage); and (6) On May 8 the Gallery will host an "Anniversary Volunteer & Donor Appreciation Brunch to thank the many people who contributed to the success of the Gallery over the years.
City:
Waterloo
Region:
Southwestern Ontario
Start Date:
2018-04-08
End Date:
2018-09-02
Amount Funded:
$25,000.00