Organization Name:
George R. Gardiner Museum of Ceramic Art
Organization Description:
The Gardiner Museum is an inviting destination that inspires and connects people, art and ideas through clay, one of the world's oldest art forms. Year‐round the Museum mounts special exhibitions, events, lectures and clay classes to complement its permanent collection. The Museum also features a bistro that serves delicious local fare prepared by à la Carte Kitchen Inc., and the Gardiner Shop, which specializes in artist‐designed, artist‐made merchandise.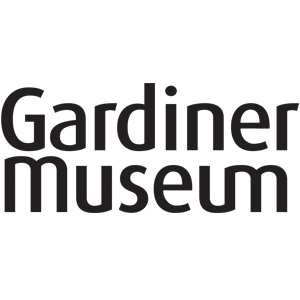 Organization Website Link:
Facebook
Twitter
---
Project Name:
Yoko Ono's "The Riverbed"
Project Description:
This application is for "The Riverbed", a three-part interactive exhibition by Yoko Ono taking place February 20 to June 3, 2018 in the third-floor gallery space at the Gardiner Museum in Toronto. Programming includes: 1) "The Riverbed": a conceptual art exhibition that includes three interactive elements (Stone Piece, Line Piece, and Mend Piece) in which audience participation is not only encouraged, but is a key component of the work. The central theme of the exhibition is the potential impact of small gestures of social activism. This is the second installation of the exhibition, having been first installed at Galerie Lelong and the Andrea Rosen Gallery in New York City in 2015-16; (2) Ancillary programing will include three co-presentations with cultural and not-for-profit community partners (exact dates to be confirmed): (i) "#IMAGINEPEACE Forum" a two-part conversation series moderated by political scientist and international relations expert Janice Stein (co-presented with the Munk School of Global Affairs); (ii) "Eye Blink", a three-part monthly screening and performance series examining the formal strategies of Yoko Ono's 1960s and 1970s filmmaking which will include works by Ono screened in dialogue with works by local emerging female artists (co-presented with Feminist Art Museum, Images Festival, Pleasure Dome, Rude Collective, Xpace, Younger Than Beyonce Gallery); and (iii) "Voice Pieces", a concert that will explore the legacy of Ono's instructions, and present new works by local poets, as well as vocal and spoken-word artists (co-presented with the Music Gallery); (3) Two school programs for grade seven and up; and (4) "Family Sunday" programs that will incorporate elements from the exhibition.
City:
Toronto
Region:
Toronto
Start Date:
2018-02-20
End Date:
2018-06-02
Amount Funded:
$100,000.00