Organization Name:
International Readings at Harbourfront
Organization Description:
IFOA presents the finest international novelists, poets, playwrights, short story writers and biographers, and provides Canadian writers with an internationally recognized forum in which to present their work. Incorporated in 1986 as a non-profit organization with a mandate to cultivate and advance the cause of literature, the organization operates under the principal sponsorship of Harbourfront Centre, Toronto's leading multidisciplinary centre for contemporary arts. IFOA is home to a weekly event series (September to June), the annual International Festival of Authors (October) and, for younger readers, YoungIFOA (October) and ALOUD: a Celebration for Young Readers with Forest of Reading® Festival of Trees™ (May), presented with the Ontario Library Association. The Festival and weekly series together have held readings, round table discussions, interviews and performances involving over 8,000 authors from more than 100 countries. In 2007, IFOA introduced its touring programme, IFOA Ontario, which now visits communities in numerous cities and towns across the province. More information about this programming can be found on litontour.com.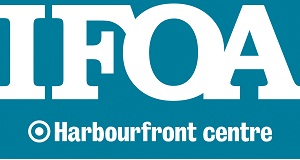 Organization Website Link:
Facebook
Twitter
---
Project Name:
IFOA's Canada 150 and Ontario 150 Celebration
Project Description:
This application is for the 38th edition of the Festival which will include "Canada 150 and Ontario 150: IFOA Festival Focus "Canada since 1867," IFOA Ontario Touring Programme Expansion, and Humber Academic Conference". These events will take place from October 14 to November 4, 2017 primarily at Harbourfront, but also including tour stops all over the province. The four elements of the proposal are: (1) "Canada since 1867" will feature 12 unique events where approximately 24 authors and poets that will be invited to explore work representative of the ethnically-diverse Canadian population. Canadian authors may include Margaret Atwood, Joseph Boyden, Claire Cameron, Cherie Dimaline, Emma Donoghue and Micahel Ondaatje. Sebastien Barry, Tracey Chevalier, Roddy Doyle, Karl Ove Knausgaard, Salman Rushdie and Colm Toibin have been invited in an effort to include a global perspective of our national literary scene. Other proposed activities include the presentation of a list of 150 significant Canadian books and the launch of Best Canadian Poetry, a yearly collection of poetry featuring 50 of the best Canadian poems of the year; (2) IFOA will present a provincial sub-focus on Ontario literature, welcoming 15 Ontario-based authors to participate in Ontario 150 events on the first Saturday of the Festival. The selected authors and poets will be asked to participate in several of the eight tentatively planned events, including the inaugural "Launch of Launches", a collaborative book launch concept; (3) IFOA's co-presentation of the Humber School of Liberal Arts & Science's annual international academic conference. "The State of (In)equality: Social Justice Under Siege," will include a series of keynote talks, lectures, and networking events. The conference will include approximately 25 events and will welcome approximately 35 visiting academics.; and (4) a significant expansion of the IFOA's provincial touring programme. For its 11th edition, the tour will feature approximately 35 visiting authors visiting a total of 20 communities throughout the province. Presenting partners including local bookstores, libraries, arts councils will host events in the following communities: Ajax, Barrie, Belleville, Essex, Markham, Burlington, Etobicoke, St. Catharines, Orillia, Midland, Owen Sound, Woodstock, Stratford, Scarborough, Parry Sound, Thunder Bay, Port Hope, Windsor, London and Hamilton.
City:
Toronto
Region:
Toronto
Start Date:
2017-10-19
End Date:
2017-10-29
Amount Funded:
$100,000.00