Organization Name:
Classical Unbound Festival
Organization Description:
This application is for "Classical Unbound Festival 2017", the first full Festival after successful pilot projects in 2015 and 2016. Taking place between August 14th to 27th, 2017, the Festival will include seven different classical music concerts in four non-traditional venues in Prince Edward County. Confirmed dates and venues include: (1) August 24, Three Dog Winery: a wild-flower filled winery field sloping from Prince Edward County's highest elevation; (2) August 18 and 25, The Grange of Prince Edward: a large renovated barn presently used as the hosting area at a winery, with a glassed vista connecting to the growing vines; (3) August 19 and 25, Hillier Creek Estates: a large semi-refinished barn presently used as an entertainment area at a winery, with windows overlooking the growing vines; and (4) August 20 and 27, Rosehall Run Winery: a modern, bunker-like underground winery barrel room with unique acoustics, lighting and an interesting sensory experience. In addition CUF will perform three promotional concerts in Ottawa (June 2 and 3 at the Steinway Gallery) and Toronto (June 26 at the Arts and Letters Club), with the aim of attracting audiences from these large cities to Prince Edward County later in the summer. There will also be a small concert in a private residence in Stratford. There will be a focus on six living Ontario composers who will be invited to speak to their pieces in-performance: Gary Kulesha, John Burge, Kevin Lau, Peter Paul Koprowski, Scott Irvine, and Darren Sigesmund. Instrumentation will include piano, woodwinds, brass, strings, and voice.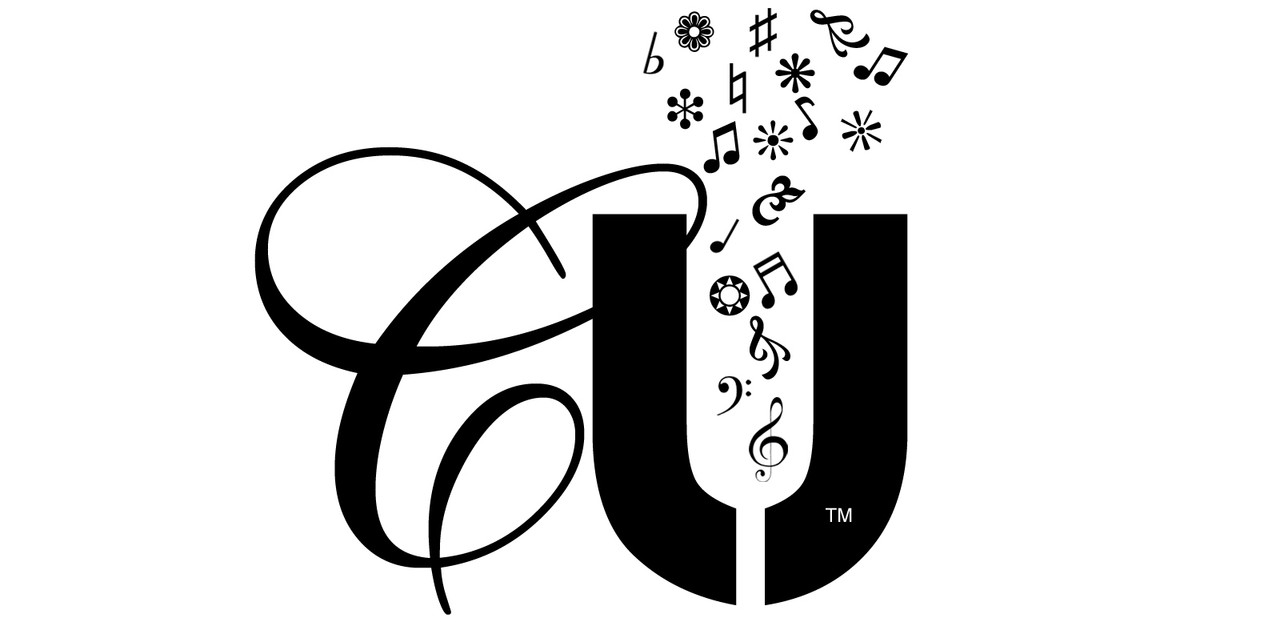 Organization Website Link:
Facebook
Twitter
---
Project Name:
Classical Unbound 2017
Project Description:
This application is for "Classical Unbound Festival 2017", the first full Festival after successful pilot projects in 2015 and 2016. Taking place between August 17th to 27th, 2017, the Festival will include seven different classical music concerts in four non-traditional venues in Prince Edward County. Confirmed dates and venues include: Aug 18 2017, 19:30 Krisztina Szabó... A Voice in the Rafters @ The Grange of Prince Edward Estate Winery Programme: Joseph Haydn: "Sunrise" Quartet Op.76 No.4 (25') * Allegro con Spirito * Adagio * Menuet / Allegro * Finale / Allegro ma non troppo - Yosuke Kawasaki, violin - Jessica Linnebach, violin - Yehonatan Berick, viola - Rachel Mercer, cello ~ libation-intermission ~ John Corigliano: Three Irish Folksong Settings for Voice and Flute (10') * The Salley Gardens * The Foggy Dew * She Moved Through the Fair - Krisztina Szabó, mezzo-soprano - Joanna G'froerer, flute John Burge: Pas de Deux for violin and cello (15') (LCCS) - Yehonatan Berick, violin - Rachel Mercer, cello ~ libation-intermission ~ Harry Freedman: Toccata for Soprano and Flute (5') - Krisztina Szabó, mezzo-soprano - Joanna G'froerer, flute Ottorino Respighi: Il Tramonto (The Sunset) for Mezzo Soprano and String Quartet (15') - Krisztina Szabó, mezzo-soprano - Yosuke Kawasaki, violin - Jessica Linnebach, violin - Yehonatan Berick, viola - Rachel Mercer, cello ______________________________ Aug 19 2017, 19:30 Folk Celebration on Steinway @ Hillier Creek Estates Winery Programme: Béla Bartók: Romanian Dances for Violin and Piano (6') * Stick Dance * Sash Dance * In One Spot * Dance from Bucsum * Romanian Polka * Fast Dance - Jessica Linnebach, violin - Vadim Serebryany, piano Fikret Amirov: Six Pieces for Flute and Piano (15') * Song of the Aushug * Lullaby * Dance * In the mountains of Azerbaijan * At the Spring * Nocturne - Joanna G'froerer, flute - Vadim Serebryany, piano ~ libation-intermission ~ Béla Bartók: Suite for Piano Op.14 (8') * Allegretto * Scherzo * Allegro molto * Sostenuto - Vadim Serebryany, piano Sergei Prokofiev: Overture on Hebrew Themes Op.34 (11') - Jonathan Krehm, clarinet - Yosuke Kawasaki, violin - Jessica Linnebach, violin - Yehonatan Berick, viola - Rachel Mercer, cello - Vadim Serebryany, piano ~ libation-intermission ~ Antonín Leopold Dvořák: Piano Quintet in A Op.81 (40') * Allegro ma non tanto * Dumka: Andante con moto * Scherzo-Furiant: Molto vivace * Allegro - Yosuke Kawasaki, violin - Jessica Linnebach, violin - Yehonatan Berick, viola - Rachel Mercer, cello - Vadim Serebryany, piano ______________________________ Aug 20 2017, 10:15 Mercer Unbound For children, tweens, teens. FREE @ Hillier Creek Estates Winery Programme TBD - Rachel Mercer ______________________________ Aug 20 2017, 14:00 Solo-plus Frolicks I (harmonium reigns) @ Mt Tabor Theatre Programme: Claude Debussy: Syrinx for solo flute (4') - Joanna G'froerer, flute Heitor Villa-Lobos: Chôros No.2 for flute and clarinet (3') - Joanna G'froerer, flute - Jonathan Krehm, clarinet Srul Irving Glick: Suite Hebraique No.5 for flute, clarinet, violin, and cello (15') * Circle dance * Prayer and chassidic dance * Wedding dance - Joanna G'froerer, flute - Jonathan Krehm, clarinet - Yosuke Kawasaki, violin - Rachel Mercer, cello WA Mozart: Adagio in C for Glass Harmonica K.356/K.617a (5') - Vadim Serebryany, harmonium JS Bach: Cello Suite No.3 in C Major BWV1009 (5') * Bourées I and II - Rachel Mercer, cello Béla Bartók: Duos for 2 Violins (5') * selections - Jessica Linnebach, violin - Yosuke Kawasaki, violin Antonín Leopold Dvořák: Bagatelles Op.47 (18') * Allegretto scherzando * Tempo di minuetto. Grazioso * Allegretto scherzando * Canon. Andante con moto * Poco allegro - Yosuke Kawasaki, violin - Jessica Linnebach, violin - Rachel Mercer, cello - Vadim Serebryany, harmonium ______________________________ Aug 25 2017, 19:30 Ironwood: Quartet Gems (+ LCCS) @ The Grange of Prince Edward Estate Winery Ironwood Quartet are: - Jessica Linnebach, violin - Carissa Klopoushak, violin - David Marks, viola - Julia MacLaine, cello Programme: Joseph Haydn: String Quartet Op.77 No.2 (27') * Allegro moderato * Menuetto-Presto ma non troppo * Andante * Finale-Vivace assai ~ libation-intermission ~ Caroline Shaw: Ent'racte (12') Ana Sokolovic: Commedia dell' arte (10') (LCCS) ~ libation-intermission ~ Maurice Ravel: String Quartet in F Major (30') * Allegro moderato- Tres doux * Assez vif- Tres rhythmé * Tres lent * Vif et agité ______________________________ Aug 26 2017, 19:30 Sextet Disrupted (+ LCCS) @ Hillier Creek Estates Winery Programme: Johannes Brahms: String Sextet No.1, Op.18 (35') * Allegro ma non troppo * Andante, ma moderato * Scherzo: Allegro molto * Rondo: Poco Allegretto e grazioso - Yosuke Kawasaki, violin - Jessica Linnebach, violin - David Marks, viola - Carissa Klopoushak, viola - Julia MacLaine, cello - Fanny Bray, cello ~ libation-intermission ~ Kevin Lau: "Eagle's Ascent" for flute and strings (15') (LCCS) * Climbing the Sky * Night Songs * Dancing in the Wind - Joanna G'froerer, flute - Yosuke Kawasaki, violin - Jessica Linnebach, violin - David Marks, viola - Julia MacLaine, cello - Fanny Bray, cello ~ libation-intermission ~ WA Mozart: Grande Sestetto Concertante K.364 (30') * Allegro * Andante * Presto - Yosuke Kawasaki, violin - Jessica Linnebach, violin - David Marks, viola - Carissa Klopoushak, viola - Julia MacLaine, cello - Fanny Bray, cello AUG 27 Aug 27 2017, 14:00 Solo-plus Frolicks II (persuade & influence [classically]) @ Mt Tabor Theatre Programme: JS Bach: Partita in A minor for solo flute (14') * Allemande * Corrente * Sarabande * Bourrée Angloise - Joanna G'froerer, flute CPE Bach: Duo for flute and violin H.598 (5') * Andante * Allegro * Allegretto - Joanna G'froerer, flute - Yosuke Kawasaki, violin Joseph Haydn: String Quartet Op.77 No.2 (X') * selections - Ironwood Quartet - Jessica Linnebach, violin - Carissa Klopoushak, violin - David Marks, viola - Julia MacLaine, cello Jacques Hétu: Fantasie sur le nom de Bach for solo flute (4') - Joanna G'froerer, flute WA Mozart: Flute Quartet in D major, K.285 (15') * Allegro * Adagio * Rondeau - Joanna G'froerer, flute - Yosuke Kawasaki, violin - David Marks, viola - Fanny Bray, cello
City:
Prince Edward County
Region:
Southeastern Ontario
Start Date:
2017-08-17
End Date:
2017-08-27
Amount Funded:
$10,000.00