Organization Name:
Ryerson Image Centre at Ryerson University
Organization Description:
The Ryerson Image Centre (RIC) is a national and international centre of excellence for the study, teaching, research and exhibition of photography and related media. We are a fully integrated, vibrant contributor and active partner within the academic fabric of the University, the cultural network of greater Toronto, and an ever-expanding international community of exchange and collaboration. We develop programs that speak to and welcome interested parties from many different walks of life, including students, faculty, researchers, artists, curators, as well as the general public.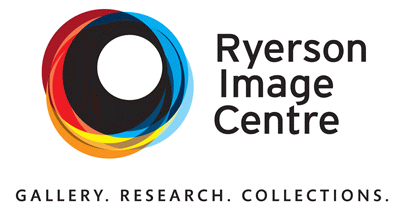 Organization Website Link:
Facebook
Twitter
---
Project Name:
The Faraway Nearby: Photographs from The New York Times Canadian Collection
Project Description:
This application is for "The Faraway Nearby: Photographs from The New York Times Canadian Collection", a free exhibition taking place in the main gallery at the RIC from September 13 to December 3, 2017. To celebrate Canada's sesquicentennial the Centre will exhibit 150 photographs that were published in the New York Times that documented Canadian landscapes, military, political events, and cultural and sporting icons. The photographs featured in the exhibition, and accompanying publication, are from a collection of 25,000 images that were donated by a local collector and philanthropist. The exhibit, co-organized by the RIC's Collections Curator, Dr. Denise Birkhofer and Dr. Gerald McMaster, Canada Research Chair in Indigenous Visual Culture & Curatorial Practice at OCAD, will feature images of Indigenous peoples, immigrant communities, notable international figures on official visits to Canada, as well as portraits of Margaret Atwood, Glenn Gould, Marshall McLuhan, Joni Mitchell, and Pierre Elliott Trudeau. Ancillary activities will include: complimentary promotional events, curators tours of undisplayed images of the collection in storage, school group tours, lectures, and daily guided walking-tours by trained docents.
City:
Toronto
Region:
Toronto
Start Date:
2017-09-13
End Date:
2017-12-03
Amount Funded:
$50,000.00