Organization Name:
Festival de la Curd St, Albert Inc.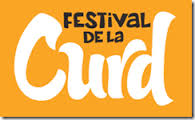 Organization Website Link:
Facebook
Twitter
---
Project Name:
150 ans de vie rurale - raconter à soi-même
Project Description:
This application is for the "150 Years of Rural Life" taking place from August 16 to 20, 2017 on the grounds of the Fromagerie St-Albert in eastern Ontario. Organizers have planned special Canada 150 programming highlighting Francophone cultural contributions to rural Canadian life. Three activities will celebrate this rural history: (1) "Pavilions of Canada": A pavilion for each province informing visitors about its particular history of rural francophone life. The pavilions will be constructed in partnership with the Federation of Francophone and Acadian Communities of Canada; (2) "The Course of the 150th": Audiences will move along a course where actors will recreate memorable scenes from rural Canadian history. La Bourette Theatre, from Prescott-Russell, will stage the re-enactments and the play that will be performed at the end of the Festival; and (3) "The Voice of Eastern Ontario"; A youth talent competition based on "The Voice" judged by prominent Franco-Ontarian songwriters Mélissa Ouimet, Gabrielle Goulet and Stef Paquette. The 150 activities is in addition to the Festival's standard programming which will include seven music and comedy performances (Madame Mustache, Stéphane Rousseau, DJ Eric Lenger, George Belliveau, Mélissa Ouimet, Damien Robitaille, etc.), children's programming, bingo, wine and cheese tasting, and a giant labyrinth.
City:
Saint Albert
Region:
Southeastern Ontario
Start Date:
2017-08-16
End Date:
2017-08-20
Amount Funded:
$25,000.00