Organization Name:
Corporation of the Town of Petrolia
Organization Description:
Petrolia is a town in Ontario, Canada, near Sarnia. The town, an enclave within Enniskillen Township, is billed as "Canada's Victorian Oil Town" and is often credited with starting the oil industry in North America. Lambton Central Collegiate & Vocational Institute (LCCVI) is the only high school located in Petrolia.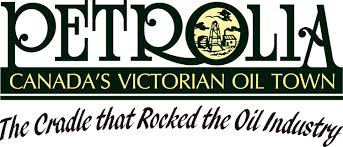 Organization Website Link:
Facebook
Twitter
---
Project Name:
2017 Summer Season Enhancements and Extensions
Project Description:
This application is for the "2017 Summer Season Enhancements and Extensions", taking place from May 2 to September 24, 2017 at the historic Victoria Hall in Petrolia. The theme of the 2017 season, "Come Play with Us", highlights the VPP's focus on Canadian productions and artists for Canada's 150th anniversary. The six productions for the season are: (1) "Fiddler on the Moose", a musical starring Jesse Grandmont featuring music by Neil Young, The Tragically Hip, Stompin' Tom Connors, The Guess Who, Barenaked Ladies, Johnny Reid, Ashley MacIsaac; (2) "The Birds and the Bees", a comedy by Mark Crawford; (3) "Happy Together 1967", a musical celebrating Canada's Centennial year, featuring music of the era; (4) "Folks Like Us", a folk music celebration featuring the music of Gordon Lightfoot, Joni Mitchell, Stan Rogers, Murray McLauchlan, Ian & Sylvia, Buffy Sainte- Marie and Leonard Cohen, Pete Seeger, The Weavers, Judy Collins, Bob Dylan, Simon & Garfunkel, and Peter, Paul & Mary; (5) "Portia", a musical theatre piece celebrating Portia White, Canada's first African Canadian singer to win international acclaim; and (6) "Rockabilly Swing Time", a celebration of western swing, rock and roll, jazz and popular standards from the 1920's right up to modern day music, featuring music from Duke Ellington, Buddy Holly, Lady Day, Lady Gaga.
City:
Petrolia
Region:
Southwestern Ontario
Start Date:
2017-05-02
End Date:
2017-09-24
Amount Funded:
$50,000.00