Organization Name:
Communauté Juive Marocaine de Toronto
Organization Description:
Incorporated in 2012, The Communauté Juive Marocaine de Toronto (CJMT) is a not for profit umbrella organization, organized and operated by members of Toronto's Judeo-Moroccan community. Through organized annual events, the organization seeks to preserve and promote the customs and culture of the rich Judeo-Moroccan heritage and serves as a liaison to the Government of Canada, Morocco, Israel and other worldwide Jewish Moroccan organizations. In 2012 they produced their first cultural event, "2000 Years of Jewish Life in Morocco", a multi-disciplinary eight-day festival to celebrate the establishment of the organization. The organization has recently applied for charitable status.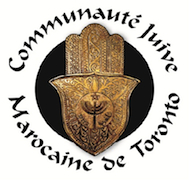 Organization Website Link:
Facebook
---
Project Name:
CJMT Judeo Moroccan Festival - In Celebration of Canada's 150th Anniversary
Project Description:
This application is for "CJMT Judeo Moroccan Festival - In Celebration of the 150th Anniversary of Canada", taking place June 4 to June 12, 2017 in Toronto, Thornhill and Richmond Hill. The Festival will feature a wide variety of programming including: (1) Festival opening gala dinner with guest of honour Kathleen Wynne. Entertainment will feature the Andalous Orchestra from Montreal and an group of performers from across the country interpreting Samy Amzallag's compositions. At the Kehila Centre, Thornhill; (2) An exhibition of the work of Prosper Trodjman, at Alliance Française; (3) A Judeo-Moroccan heritage photography and artifacts exhibit at the Liebovic Centre, Richmond Hill; (4) A screening of "Midnight Orchestra" at North York Civic Centre, with director and writer Jerôme Cohen-Olivar in attendance; (5) An evening of film and music at the Petah Tikva, York Centre featuring "Gineraldo" (musicians from Spain & Montreal) and the film "From Tinghir to Jerusalem"; and (6) The closing night boat cruise featuring Moroccan food and a designer Kaftan fashion show.
City:
Toronto
Region:
Toronto
Start Date:
2017-06-04
End Date:
2017-06-12
Amount Funded:
$15,000.00